Pear Shape Rose Cut Diamonds 
Want to make a diamond bracelet in antique shape then you can choose these brilliant lot of pear shape rose cut diamonds in superb quality. Use of rose cut diamonds are popular nowadays, and one of the main reason is due to its unique cut and shape. And this uniqueness is observed and loved by many people across the world while jewelers have practiced making antique jewelry pieces that have won hearts in recent years.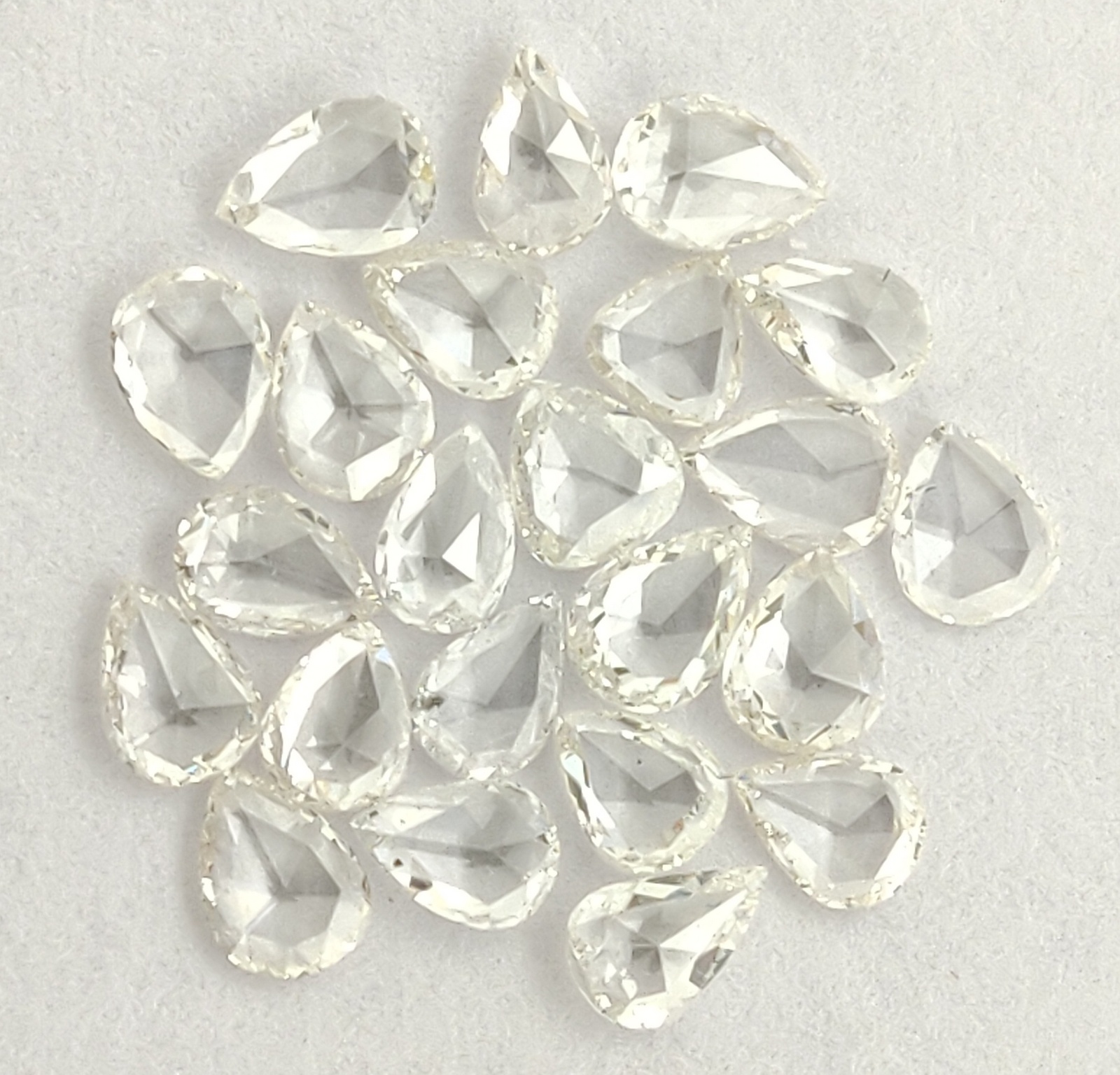 Pear shape in diamonds looks like a teardrop or most commonly looks like a leaf. In rose cut, the pear shape just looks like a leaf set in the jewelry due to its unique flat back style. Yes, the dome on the rose cut diamonds have triangular facets with a flat back appearance. This is why the demand for rose cut diamonds is more than ordinary brilliant-cut diamonds. Also one of the most interesting things is that rose cut diamonds cost cheaper than the usual brilliant-cut diamonds.
Rose cut diamonds got their name from the rose cut bud-like shape, as its facets symbolize the rose bud shape. There are more interesting facts about this diamond shape so if you want to know more about rose cut diamonds then you can check out the link below.
What are Rose cut diamonds?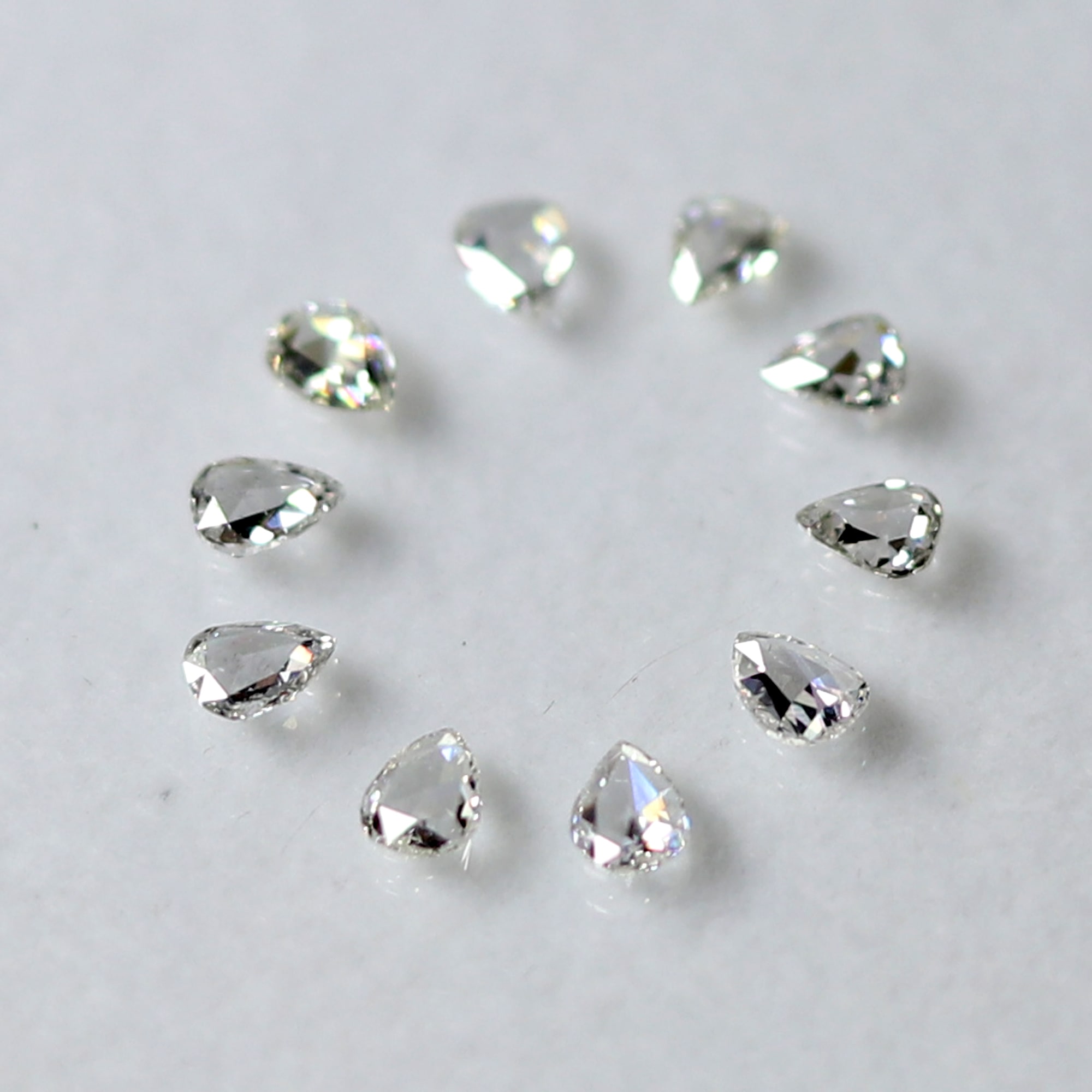 1 carat Pear Shape Rose Cut Diamonds 0.10 ct each
Get this pear rose cut diamonds in 1 carat lot where you will have 0.10-carat pieces. With these rose cut diamonds, you can make bracelets and earrings in antique style.
Pear shape rose cut diamonds are of 4 mm in sizes with which you can also design petite diamond wedding band or engagement ring.
It features superb GH color and SI clarity which guarantee to sparkle either in sunlight or normal light.
All of these rose cut diamonds are natural as Jogi Gems only deal with natural diamonds and we have our own manufacturing unit.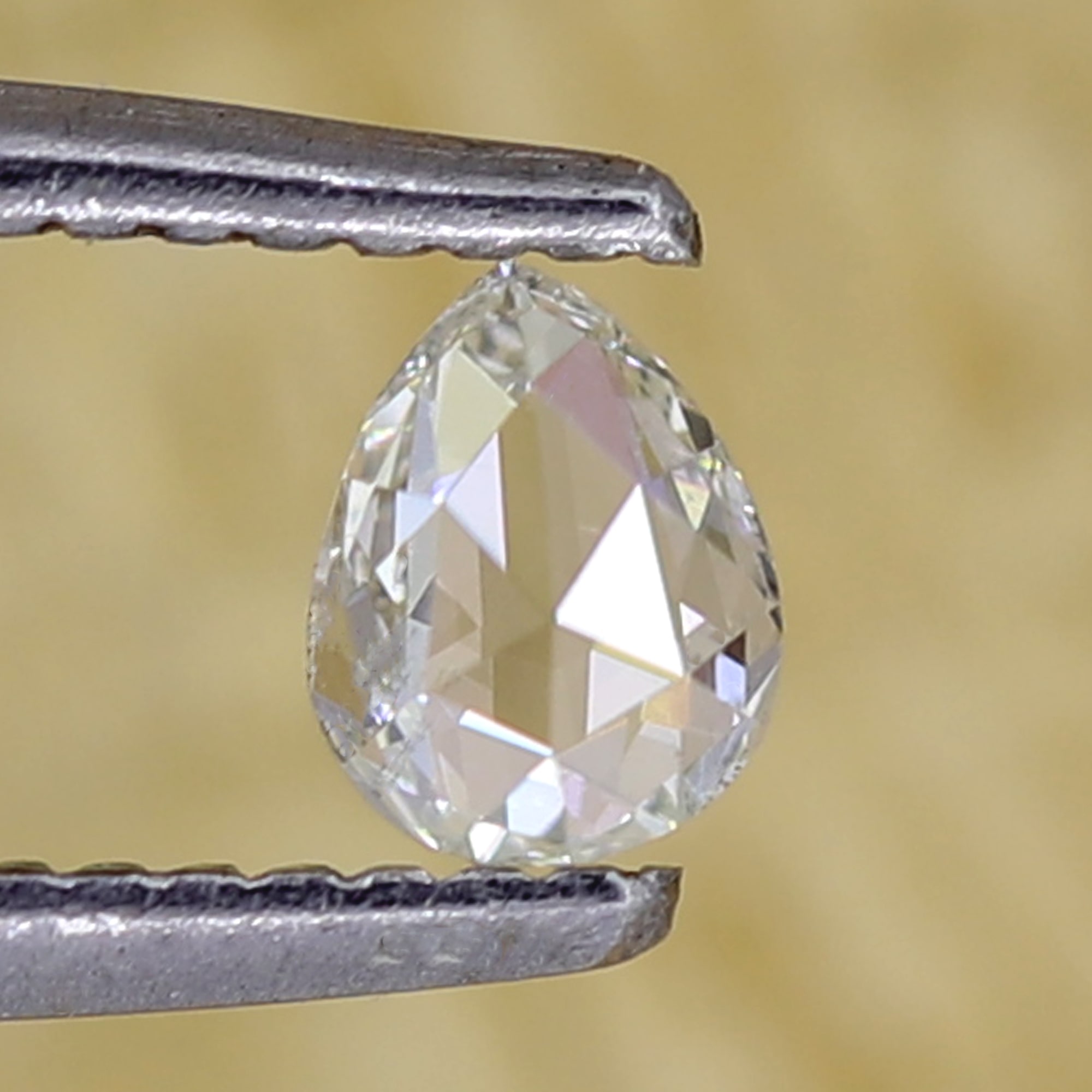 So if you want to order rose cut diamonds in bulk you can definitely choose from this lot. And if you have a customized requirement, whether you want bigger sizes or different cuts, colors and clarity then you can ask us out via mail or chat here.
We can offer you all the available sizes and we are always ready to do it with an open heart for our customers anytime. Jogi Gems is a leading brand where you can buy various shapes and sizes or rose cut diamonds at unbeatable prices and shapes.