Rose cut black diamond.
Design your antique engagement ring with this Rose cut black diamond of 7 mm size at the best price. This black diamond is of AAA quality in jet black color. So if you are looking for something different from your design then this rose cut black diamond is best for you.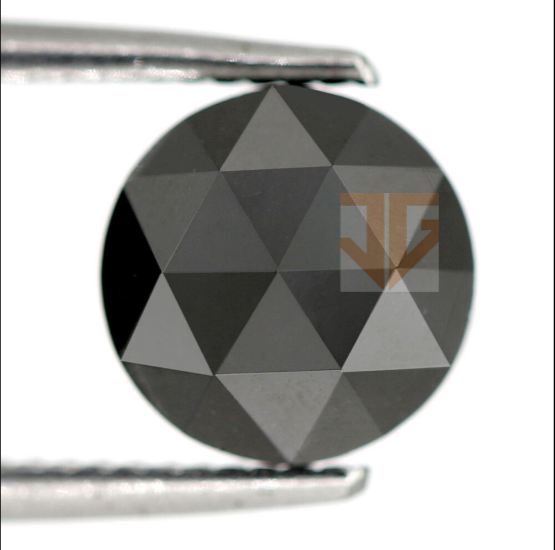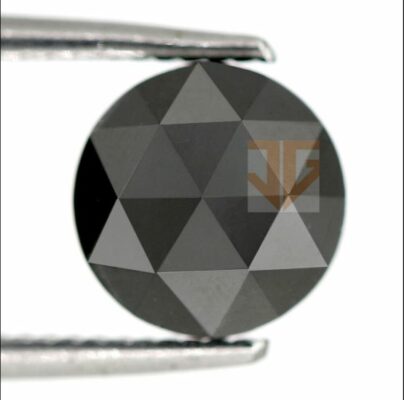 With this rose cut black diamond you can design an antique or vintage design engagement ring in 14K rose gold. The round shape in rose cut looks elegant and with black color, it adds a bold touch to your jewelry pieces. Rose cut has a great history in the past but it has made its comeback in modern-day jewelry too.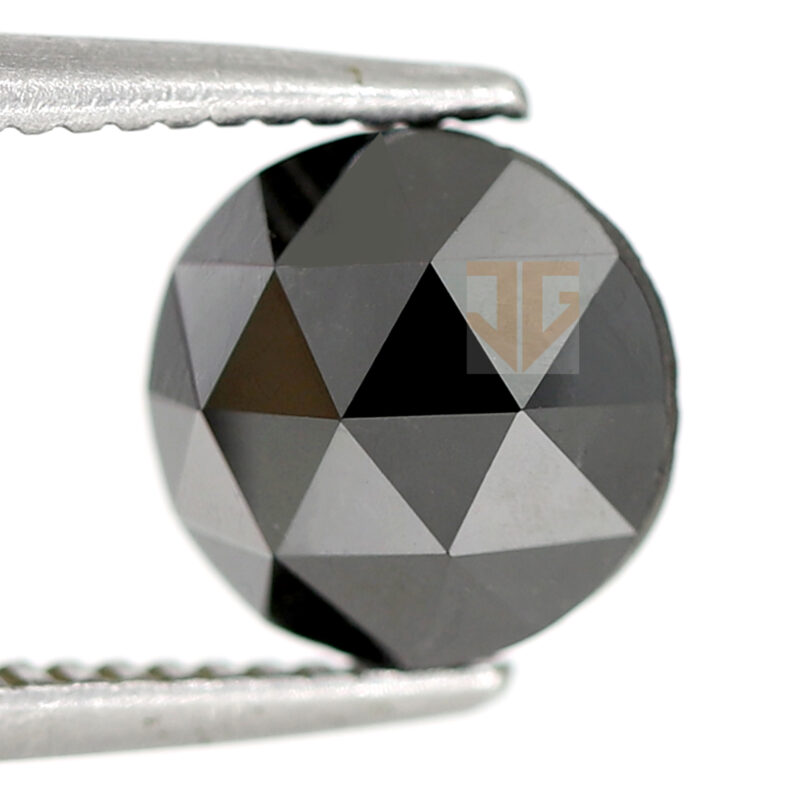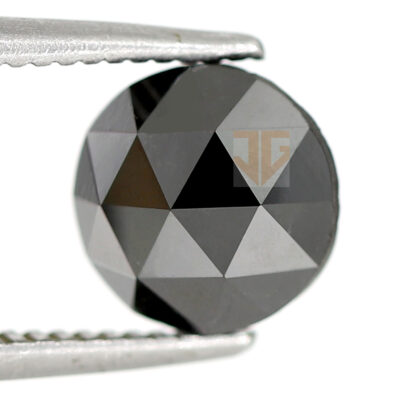 You can get rose cut in various colors but the black color is the most desired one. These black diamonds are natural and have to go heat treatment for the jet black treatment. Rose cut shape is a great trend if you want to know more in detail about rose cut diamonds then you can follow with the blog link below.
What are rose cut diamonds?
Features of Rose cut black diamond
This rose cut black diamond is 1.50 carats in weight and it features superb AAA quality.
AAA quality is one of the best quality of black diamonds.
The triangle facets of rose cut on black diamond looks gorgeous.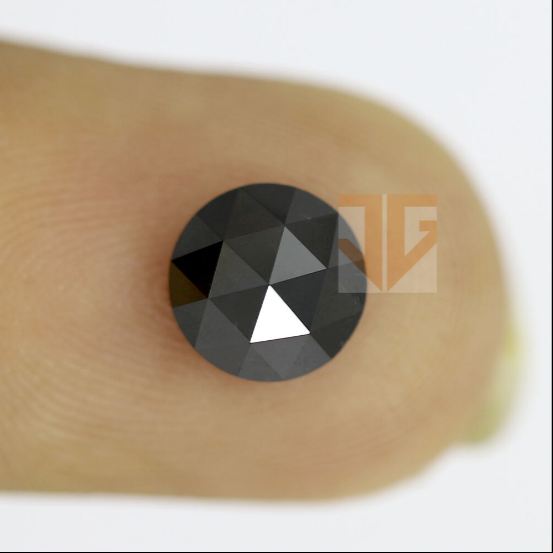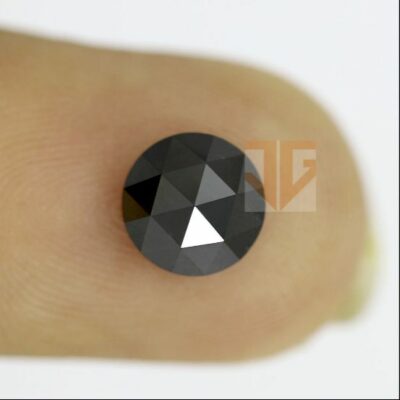 These facets on the dome make it look like a black rosebud shape on the diamond.
The size of this black diamond is 7 mm and it is an ideal piece to make an engagement ring.
Natural black diamonds in AAA quality are hard to get but Jogi Gems as a leading manufacturer offers black diamonds at wholesale prices.
Customization and Delivery
If you wish to cut the black diamond as per your precise size and shape then do let us know. Jogi Gems can cut black diamonds as per your needs the way you want as we understand customer needs very well. So if you want us to cut rose cut black diamond as per your need then we have are always ready to do it for you. Just drop us a mail with your requirement and we will do it for you at the best price for AAA quality. We can cut rose cut black diamonds in any shapes and sizes you need.
We use the fastest means of delivery method so that you can get your black diamond on time. As we understand that you have some deadlines to complete your design on time. Hence we use DHL and Fed Ex to ship black diamonds to any corner of the world.
So what are you waiting for? Grab the best deal on this rose cut black diamond now and start designing your antique diamond jewelry now!