Round black Diamond pair
Are you looking for a round black diamond pair to design stud earrings for men? Then you can get this gorgeous black diamond in pair of 0.62 Carats in Round brilliant-cut shape at the best wholesale price in AAA quality from a leading Wholesaler of black diamonds Jogi Gems online. The use of nontraditional diamonds like black diamonds is growing quickly in the jewelry industry for several years. Black diamonds are gaining popularity because they are easy to source, the color is every ones favorite, and you can get them at cheaper prices from the traditional colorless diamonds.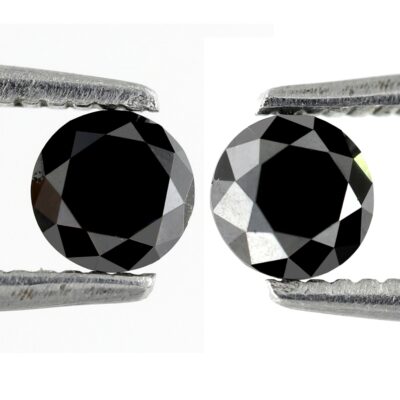 Black diamonds are getting lots of love in the past few decades due to their trending black color which has got the fashion industry on the swing. These round brilliant-cut black diamonds are best to design stud earrings for men's or black diamond hoop earrings. Go for an untraditional choice when you are looking for a cheaper option in jewelry.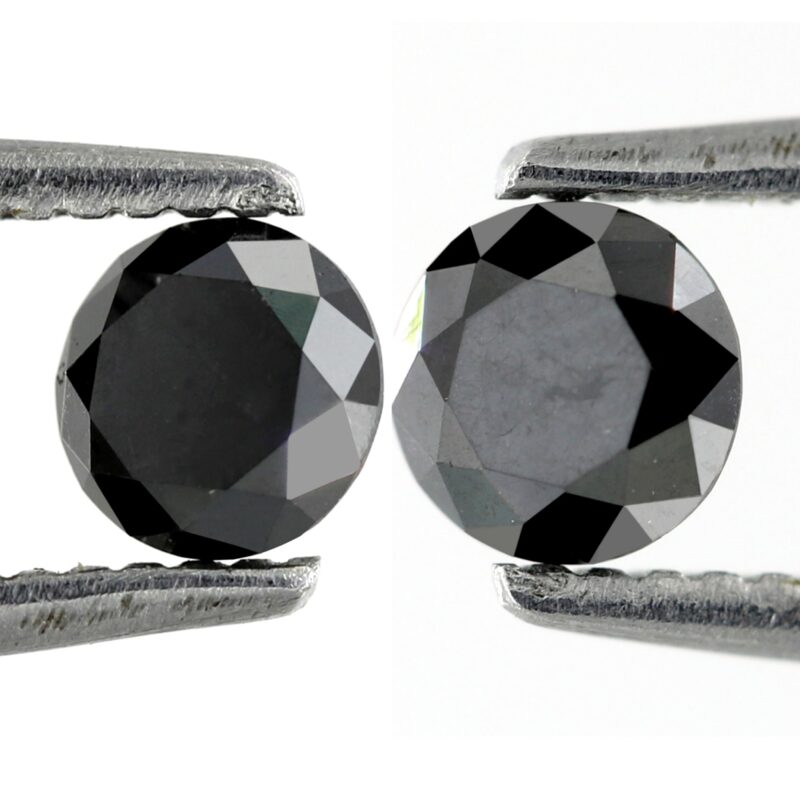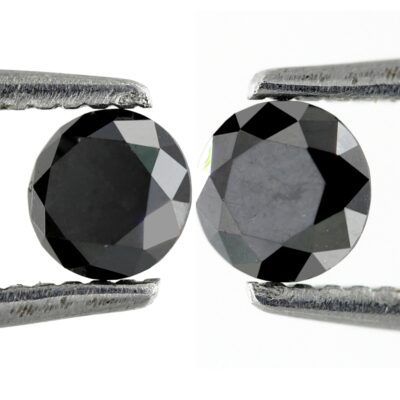 Yes black diamonds are cheaper than white diamonds and hence when you are looking for diamond earrings for fit to budget price then you can go for black diamonds instead of traditional white diamond earrings, want to know the difference between white diamonds and black diamonds then you can check with the link below.
Black Diamond V/s White Diamond
Round Black Diamond Pair in Details
If you want to make gorgeous stud earrings with this round black diamond pair then you must check with its detail first.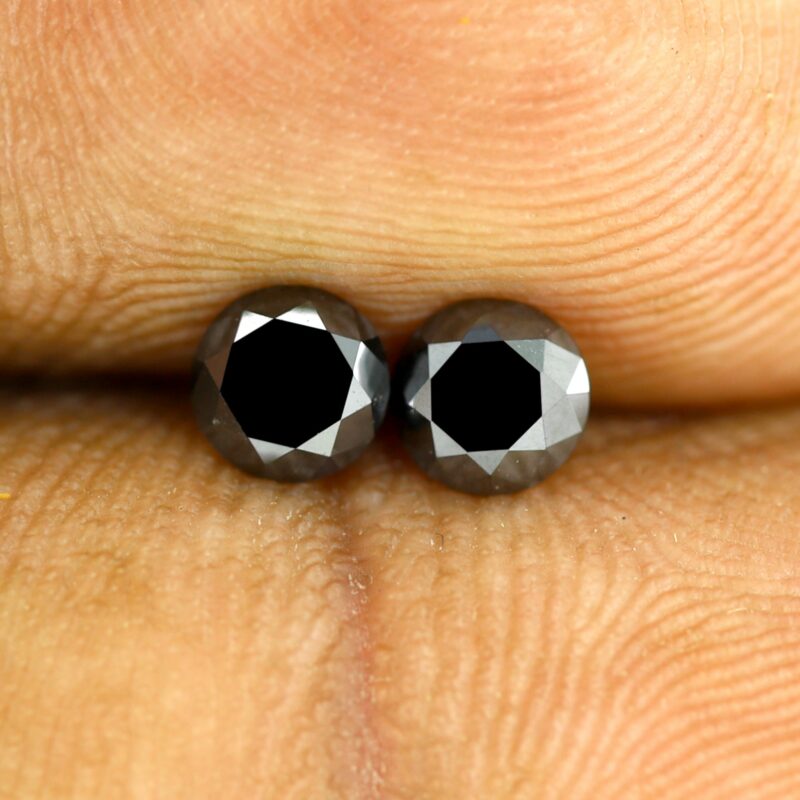 These round brilliant cut black diamonds weigh 0.62 carats in total.
The shape of these pairs is a round brilliant cut which is the most popular shape in diamonds.
The size of this pair is 4.1 mm X 4.1 mm X 2.8 mm making it round in shape.
It features the most desired  AAA top quality which doesn't include any scratch or Knicks on the surface of the black diamond.
These black diamond pair features a jet black color and opaque quality which is why it is most high in demand.
You can design black diamond stud earrings and hoop earrings with this pair of round brilliant cut black diamonds.
Customization of black diamonds 
As a leading wholesaler of black diamonds, Jogi Gems offer free customization of black diamonds to its valuable customers. So if you want a different size of black diamond pair or any other shape then you can ask us via chat or email. Jogi Gems has a team of skilled and professionals who can cut diamonds according to your wish, so you are free to contact us anytime with your inquiry we can fulfill it in the meantime.
We understand the need of our customers and want to serve them as per their requirements, We want to serve our clients with the best services when it is related to black diamonds.
But if you want to go for this gorgeous pair of round brilliant cut black diamond then you can take those now and start making a gorgeous piece of jewelry according to your style. Shop now from Jogi Gems at the best ever wholesale prices.