Rose Cut Black Diamond Ring
If you want to buy a unique black diamond ring then you can opt for this rose cut black diamond ring in rose gold. The black diamond fit into this ring is natural but treated, it weighs around 0.80 carats with 6 mm size. The rose cut black diamond is surrounded by a superb halo of 26 white diamonds. This beautiful assortment of diamonds around the black diamonds boosts up the beauty of this ring.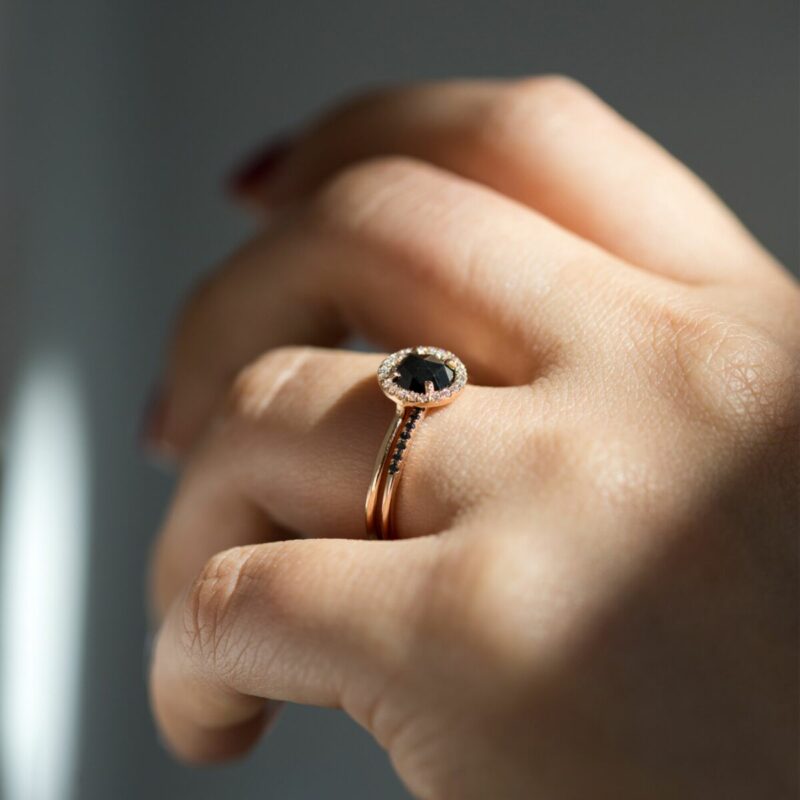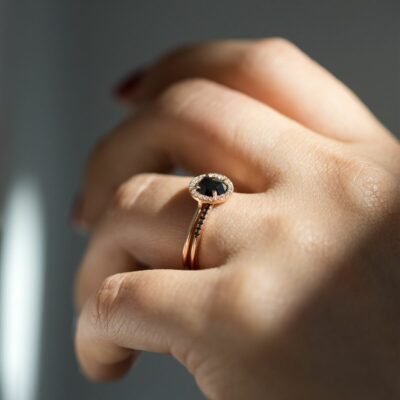 Cherry to the cake is that this black diamond ring is featured with gorgeous 14K rose gold which is one of the best combinations ever made. The trend of black diamond and rose gold both are in limelight for a decade. Therefore it's for sure that this rose cut black diamond ring will get you a trendy look in any outfit you wear.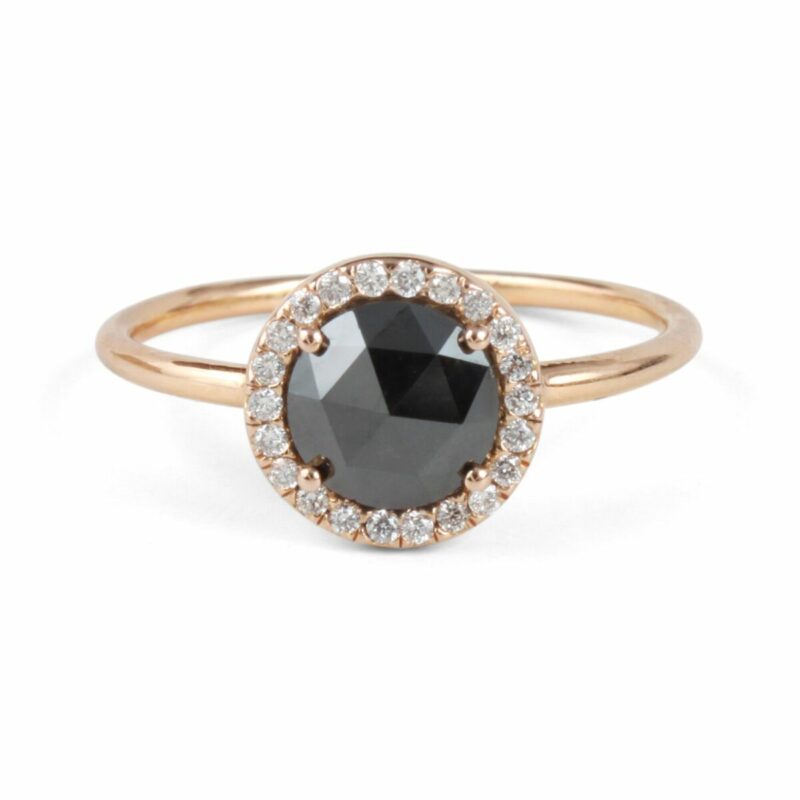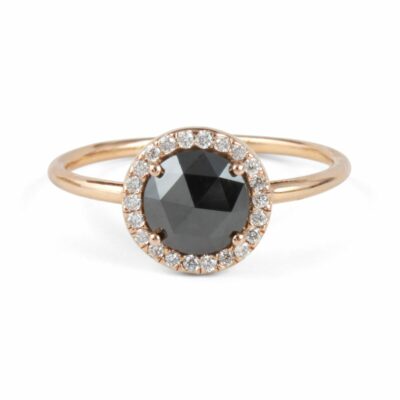 Black diamonds made its way back into the fashion world after the magnificent trend of black color in the fashion world. One of the best things about black diamonds is that they are cheaper than traditional diamonds so if you can't afford the colorless diamond ring you can opt for the black color most probably.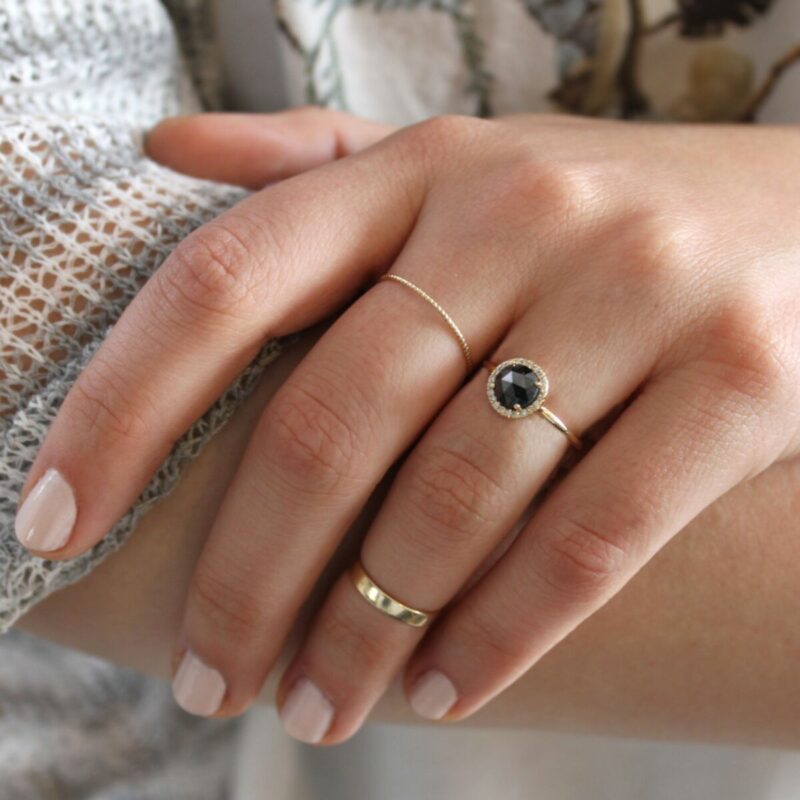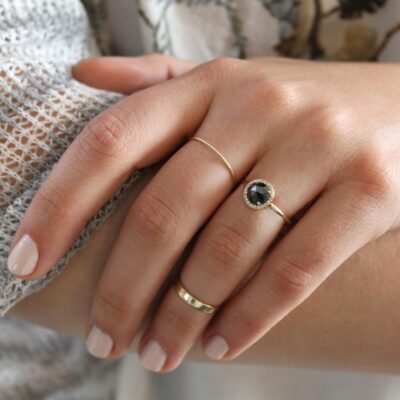 If you want to know more in detail about black diamonds then you are can check with the link below.
Medium button
Features of rose cut black diamond ring
This rose cut black diamond ring consist of a 0.80 ct rose cut black diamond of 6 mm size and it is surrounded by beautiful white diamonds of GH SI clarity. Hence one can also call this ring a black diamond halo ring. Most people love rose gold as it is a new trend in the jewelry world. Also, the combination of black diamond and rose gold always rocks.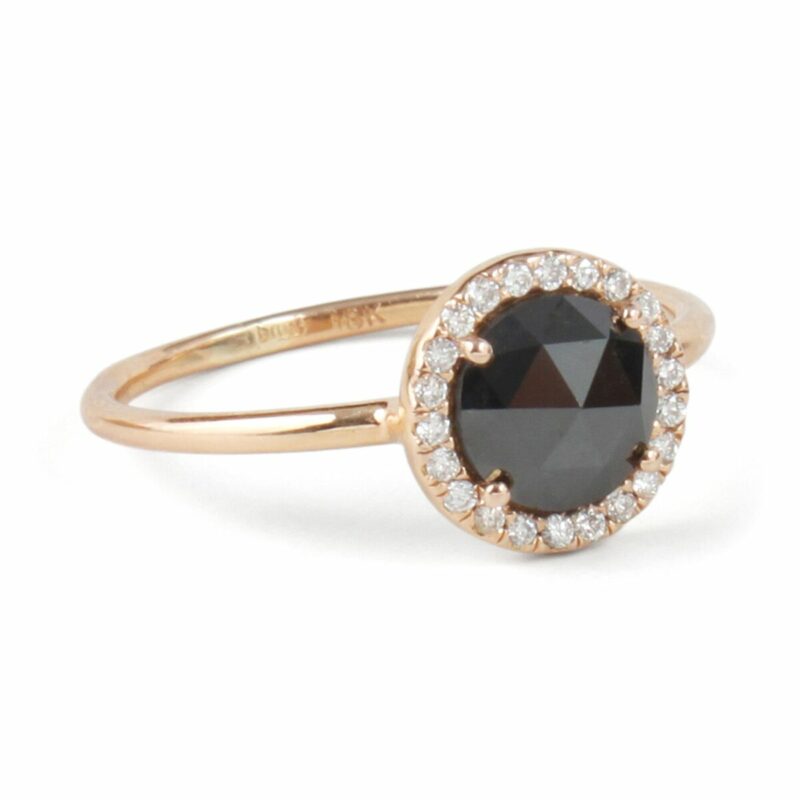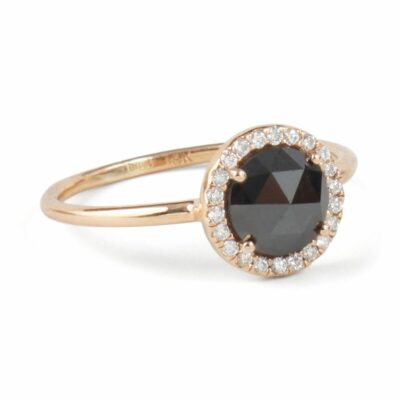 If you want to make this black diamond ring in different shapes or sizes with the same design then we are ready to make it for you. Also if you want to select a different tone of gold in yellow or white gold then let us know via email. We accept custom orders and won't charge you for that as we are the largest suppliers of black diamonds and jewelry across the world.
This rose cut black diamond is on sale and you can order it now to propose to your girl, if you are from the United States of America then you can get this ring within 7 to 8 working days with DHL safely at your doorstep.
So what are you waiting for, you can order this ring now at a 10% flat discount for Christmas or Valentine's day.