Pear Shape Black Diamond
A pear shape black diamond that you'd like to have. Pear shape or teardrop diamond is most favored and getting super trendy. This black diamond is utterly gorgeous with rose cut triangular facets in its back and front table neat and clean.
The total weight of pear shape black diamond is 3 carats which makes it fall in the big black diamond category. Pear shapes are mostly known for their elongated shape because of their long and pointed tail and round bottom which resemble a teardrop.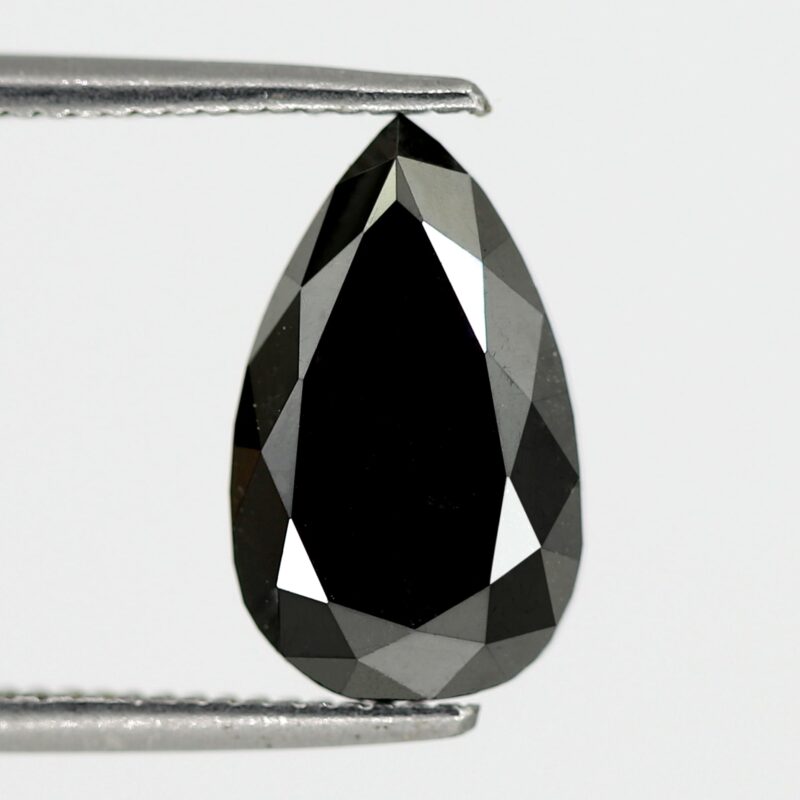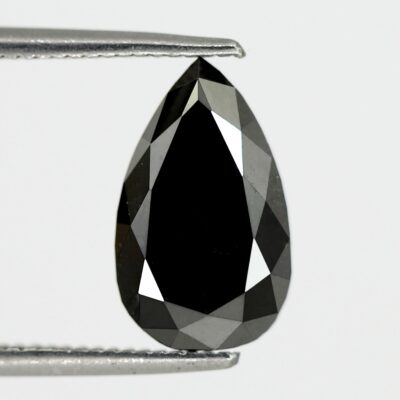 Rose cut facets in black diamonds look like a diamond set on fire as it reflects the light from the surrounding. Black diamonds are natural diamonds but due to a large number of cracks and knicks on them, they have to go through heat treatment which turns their surface shiny. This black diamond is a shiner back and front on both sides.
Did you know that most black diamond shapes are unusual and they differ from the usual white diamonds? If you want to know more in detail about black diamond shapes then you can check it below.
Shapes of Black Diamonds
3 carat Pear Shape Black Diamond
What can you do with this pear shaped black diamond?
With this pear shape black diamond, you can design a gorgeous pear shape black diamond in rose gold or white gold. You can try with whichever niche you are following whether it be with four claws or a simple solitaire engagement ring.
A ring with a black diamond in a pear shape will make it look different from others, It will make your jewelry quite affordable for your customers to buy. Black diamonds are rare and they offer a bold and glamorous look. The perk of choosing this black diamond is that you can use it on both sides.
The size of this black diamond is 11 x 7 mm with a 3-carat weight. With an excellent and ideal cutting, This black diamond is of topmost AAA quality. You can also use this black diamond to design a pendant. If you need a different shape or size which you cannot find in our black diamond shop then you are free to message us anytime. We are always ready to take custom orders when it's a matter of black diamonds as we have our own cutting and polishing unit.
You can order this pear shape black diamond and create outstanding designs to satisfy your customer's needs. Order now and flourish your jewelry store with black diamonds from Jogi Gems.