3 carat black diamond ring
Get this 3 carat black diamond ring in 14K rose gold at the best price from our online store. If you are looking for the most unique and big black diamond ring then you can choose this ring for sure. It features a AAA quality 3 carat huge black diamond in a round rose cut shape which is also known as flower rose cut black diamond. The black diamond is set in a six-prong setting which ensures the ultra safety of the black diamond. It is made with a pure 14K rose gold with a thick band that fits safely in your ring finger.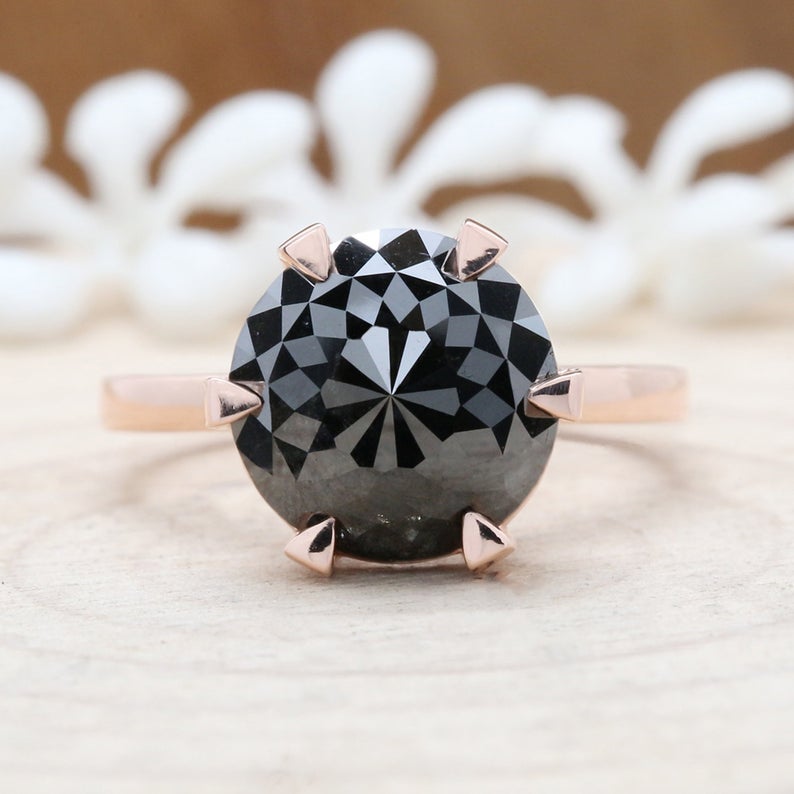 You will get a bold look on your finger when you wear this rose cut black diamond ring on your finger, Also if you like to have big carats on your finger then this could be an apt engagement ring in rose gold for you. Black diamonds got their popularity since form the beginning of the black color trends in the fashion industry, after the trend people started looking for black diamonds, and hence we are seeing black diamonds in modern jewelry now.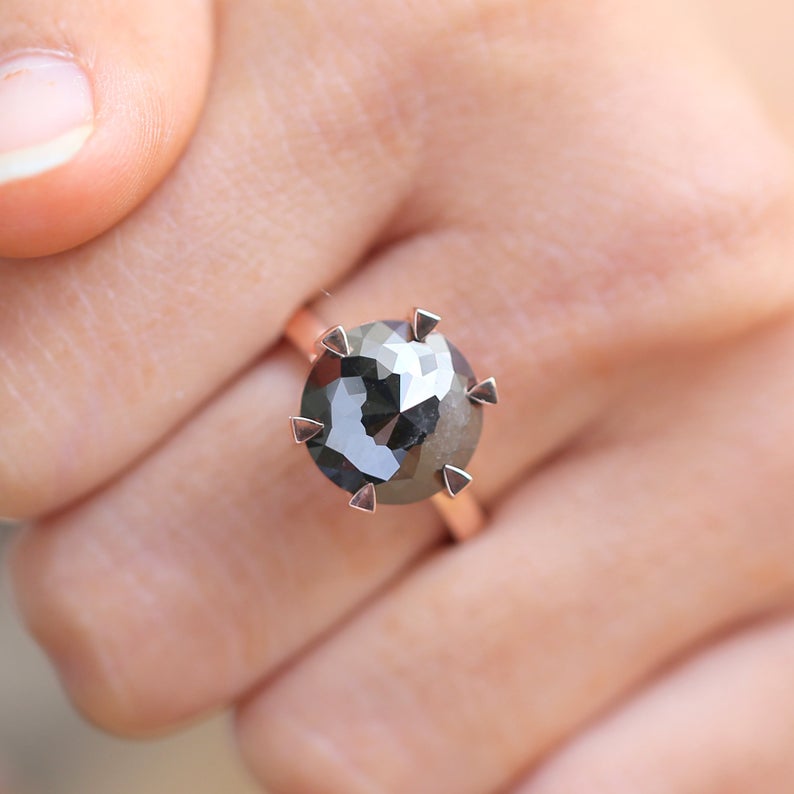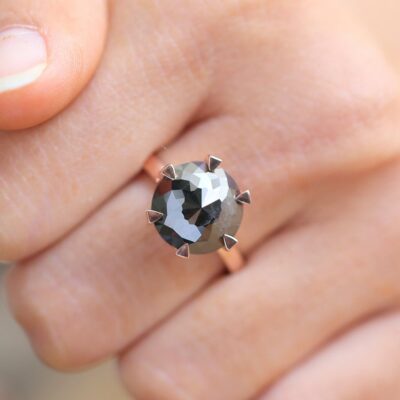 Black diamonds are amazing, they have some special features which only a few know and you want to know more details about them then you can read our blogs for black diamonds at the link below:
What are black diamonds?
3 Carat Black Diamond Ring in Details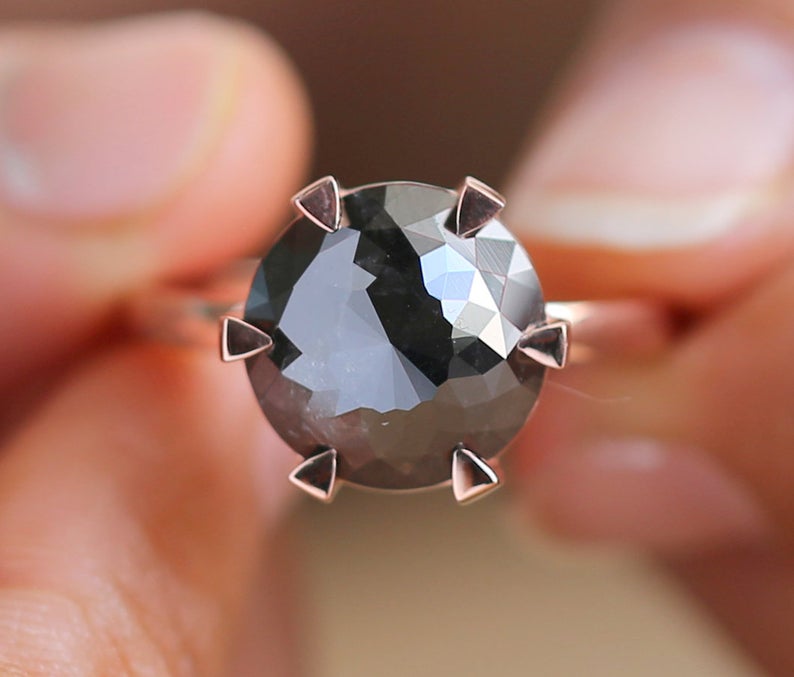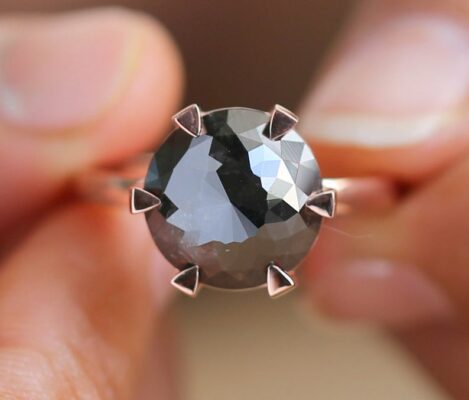 Let's know how this 3 carat black diamond ring can be special for you in detail:
This ring consist of a huge round rose cut black diamond of 3 carats in weight.
It has a unique shape in the rose cut which is known as flower rose cut design on the diamond.
It is well set in a six-prong setting which holds the diamond firmly and gives the ring a new look.
This black diamond ring is made with 14K pure rose gold which enhances the trendy outlook of the ring.
You can propose to your girl who loves big carats in rose gold then you can take this for sure.
So glam up with this beautiful 3 carat black diamond ring and you can match it with your most fav outfit too.
Custom Black diamond engagement rings
If you like this engagement ring but want this in a different style or design then you can ask us here for sure. We have one of the prominent jewelry designers and artisans who can craft the black diamond engagement ring of your style. All you have to do is describe the design you want or the stone size you want us to set in the engagement ring with the gold color you want. Jogi Gems can do it in lesser days and can deliver it worldwide with the fastest means of shipping options. We have our black diamond cutting and polishing factory which makes it easy for us to source diamonds and make jewelry with them at the lowest price.