Radiant cut black diamond earrings
A gift to remember, Radiant cut black diamond earrings is something that you can't take your eyes from. These stunning black diamonds are awesome as they are something unique to be found. The radiant shape is considered as a rectangle with step sides.
These stud earrings consist of 2 carats of black diamonds pair which reflects AAA quality. AAA quality is the topmost one in black diamonds and is preferred by jewelers worldwide due to its jet black shine. Gorgeous radiant cut black diamond earrings are made in 14K white gold which purest form of gold.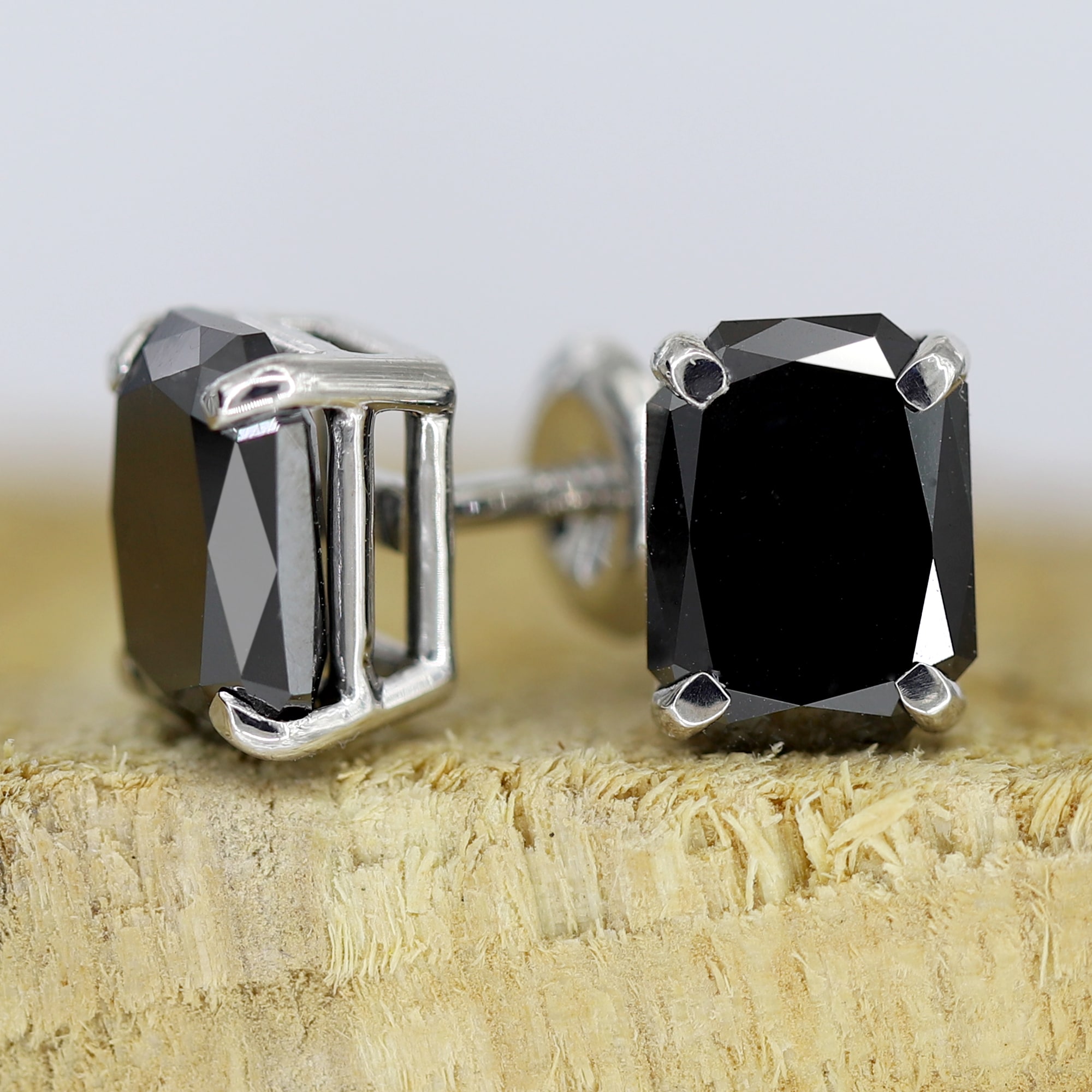 Black diamonds are a center of attraction nowadays due to their unique texture and most important black color which is a great trend. You can wear these earrings with a matching black diamond ring and your favorite black color dress which can steal the perfect party outlook.
There are various types of black diamond shapes, If you want to seek more knowledge about different shapes of black diamonds then you can check with our blog link below.
Different Shape of Black Diamonds
2 carat Radiant cut black diamond earrings
The total carat weight of these radiant cut black diamond earrings is 2 carat which means 1 carat in each one. These black diamonds are in AAA top quality with a shiny luster that doesn't reflect any scratches or pots on it visible to the naked eye.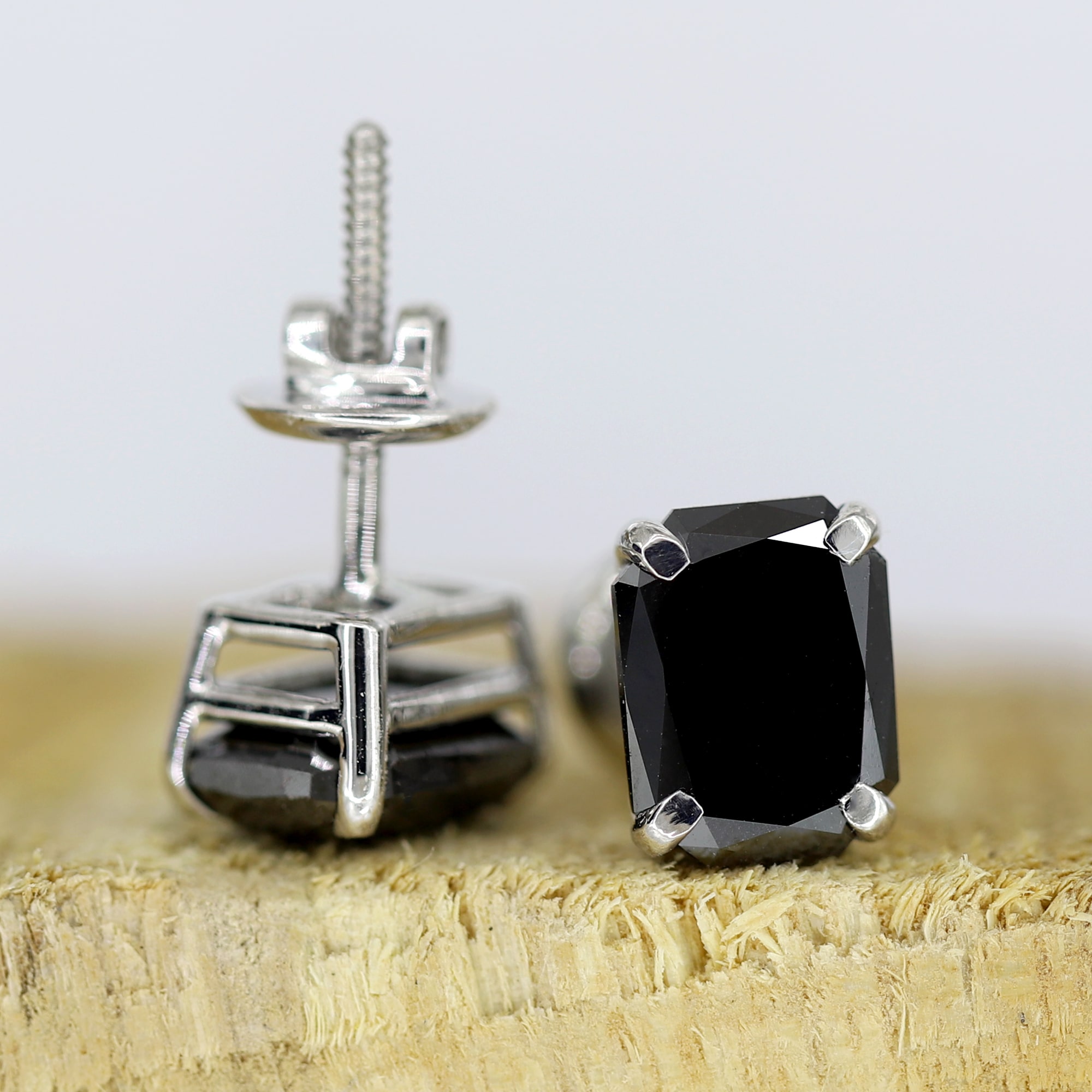 Earrings are one of the adorable gifts one can offer to someone they love. As earrings are a form of daily wear that enhances the beauty of a woman. Radiant shape black diamonds are one of the most unique shapes which not everyone gets in the black diamonds. But people who love emerald shape and cushion shape both can select these black diamond earrings which will look similar to their best choice.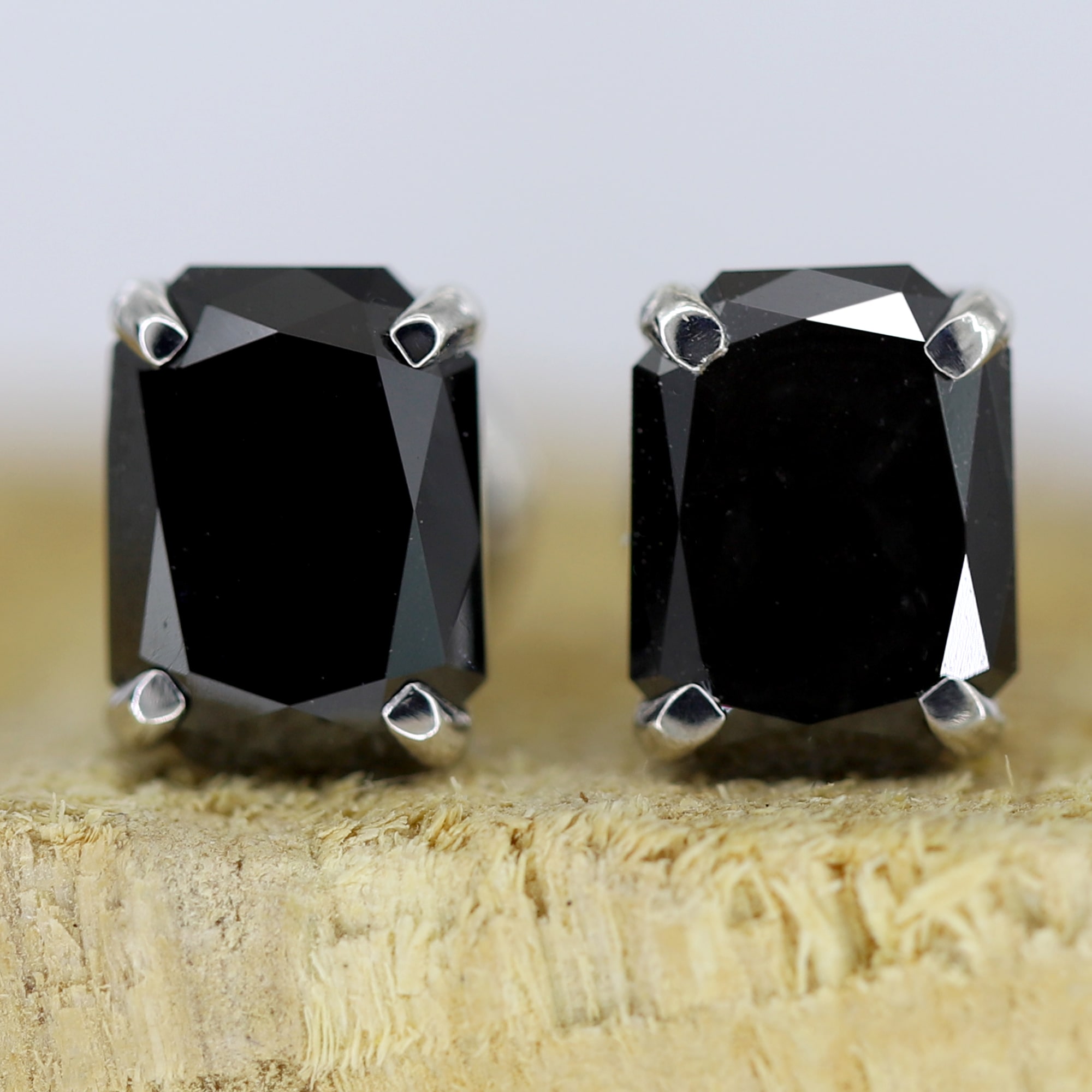 These earrings are crafted in 14K white gold and are set in a basket prong setting which is perfect for a square or rectangular shape black diamond to be set in. Black diamond earrings are set to wear with matching black diamond engagement rings or with your favorite black outfit you often wear for the party.
Radiant cut black diamond earrings in 2-carat weight come with a screw back which ensures the safety of earrings. If you have any design in your mind or want to set different black diamonds in this design then you are free to message us via email or chat anytime. Jogi Gems has a pool of professional artisans who are ready to design the earrings of your choice with your selected diamond shape or size.