Why is teardrop black diamond trending?
The teardrop black diamond is stunning amongst the diamonds cut. When done properly, a teardrop shape diamond, also known as a pear shape black diamond, has a timeless appearance. 
A lovely pear shape, with one end, pointed and the other rounded, may sparkle like no other. Simply choose the proper cut and setting, which we'll assist you in doing in this article.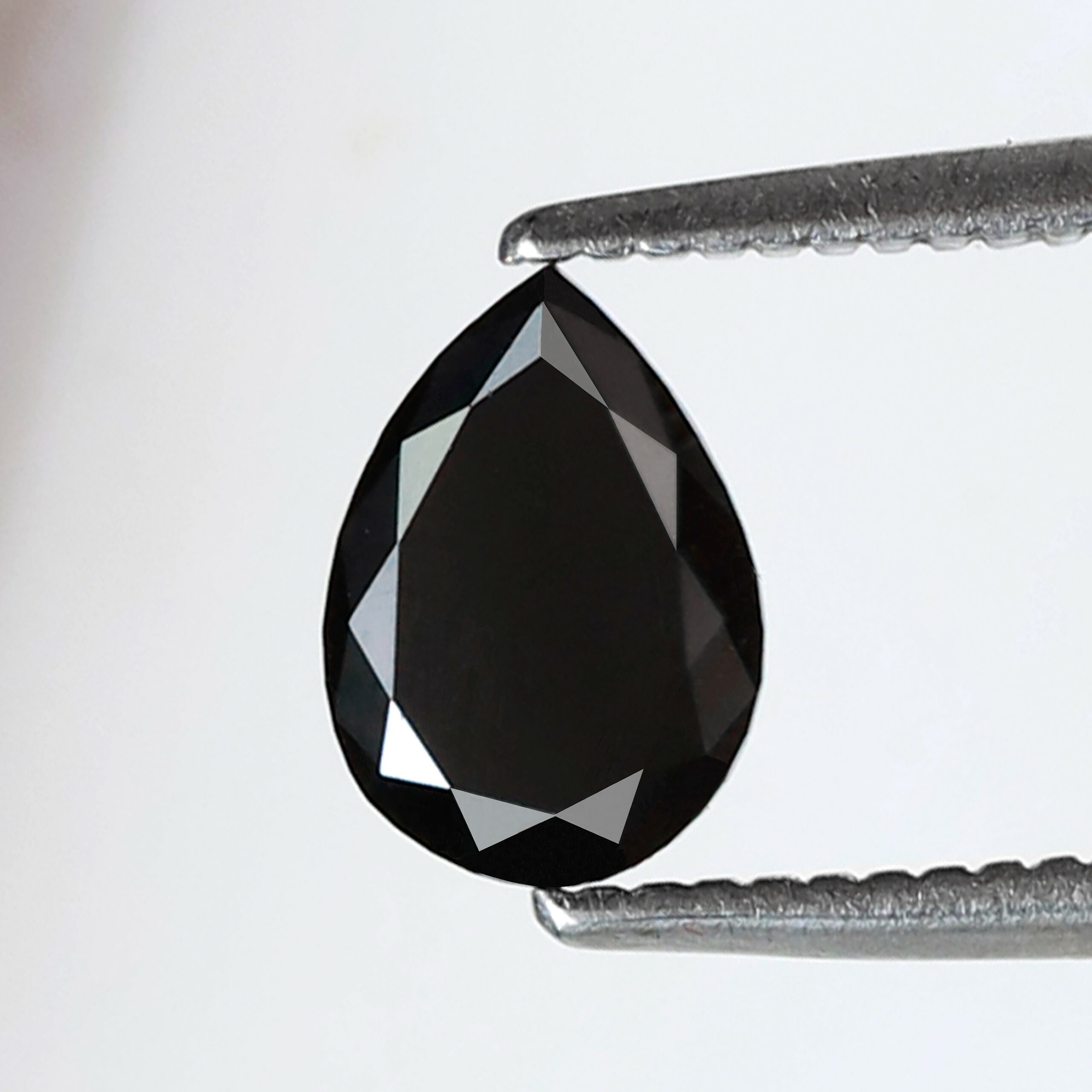 The Cut of the teardrop black diamond
Like marquise or oval cuts, teardrop-cut or pear-shaped diamonds have an extended shape. One end of a pear-shaped diamond is pointed, and the other is rounded.
This gives pear-shaped black diamonds a distinctive appearance, making for fascinating engagement rings and other jewelry. Pear-shaped diamond engagement rings are excellent for providing the wearer's finger slimmer effect.
Pair your
Pear Cut black diamond
with elegance.
Once you have the ideal pear-shaped diamond, you must choose the setting that best showcases the stone.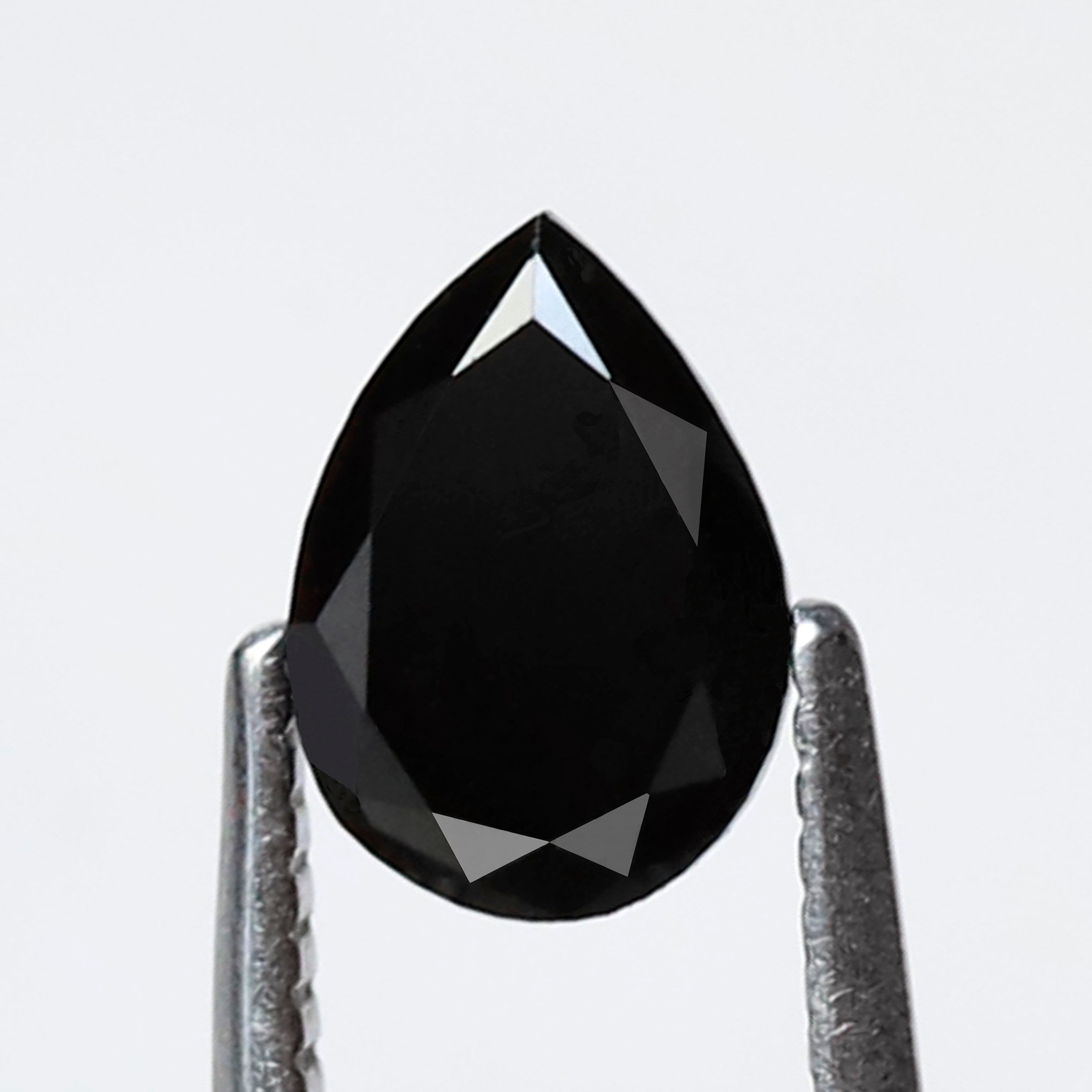 In addition to displaying the diamond's full brilliance, you should take precautions to make sure the setting safeguards it from harm, particularly on the sharp tip. This tip has a tendency of chipping and catching on objects like clothing.
The gorgeous Prong Setting: is widely used to create pear-shaped diamonds. The diamond is held firmly in place by the prongs without being overly covered; one prong is positioned on the diamond's tip to guard against damage, as we discussed previously in the article.
The perfect Bezel Setting: By completely enclosing the stone with an outer metal ring, bezel settings provide maximum security for the main diamond. A bezel setting is contemporary, simple, and valuable. 
The spectacular Halo Setting: A halo setting highlights the diamond's unique shape by encircling it in a ring of smaller diamonds, creating spectacular all-around glitter. 
A highly glitzy design is created by these lesser diamonds, which give the core diamond the appearance of being enormous.
The eye-catching Tension Setting: This kind of setting really puts the diamond on display, so showcasing its brilliance and brightness won't be a problem. Although tension settings are typically more expensive, they are a choice if you want to spend money on a magnificent ring.
Want to know more details about the current trend in black diamond jewelry then you can follow the blog link below.
Black Diamond Jewelry Trend
Why choose our Teardrop black diamond?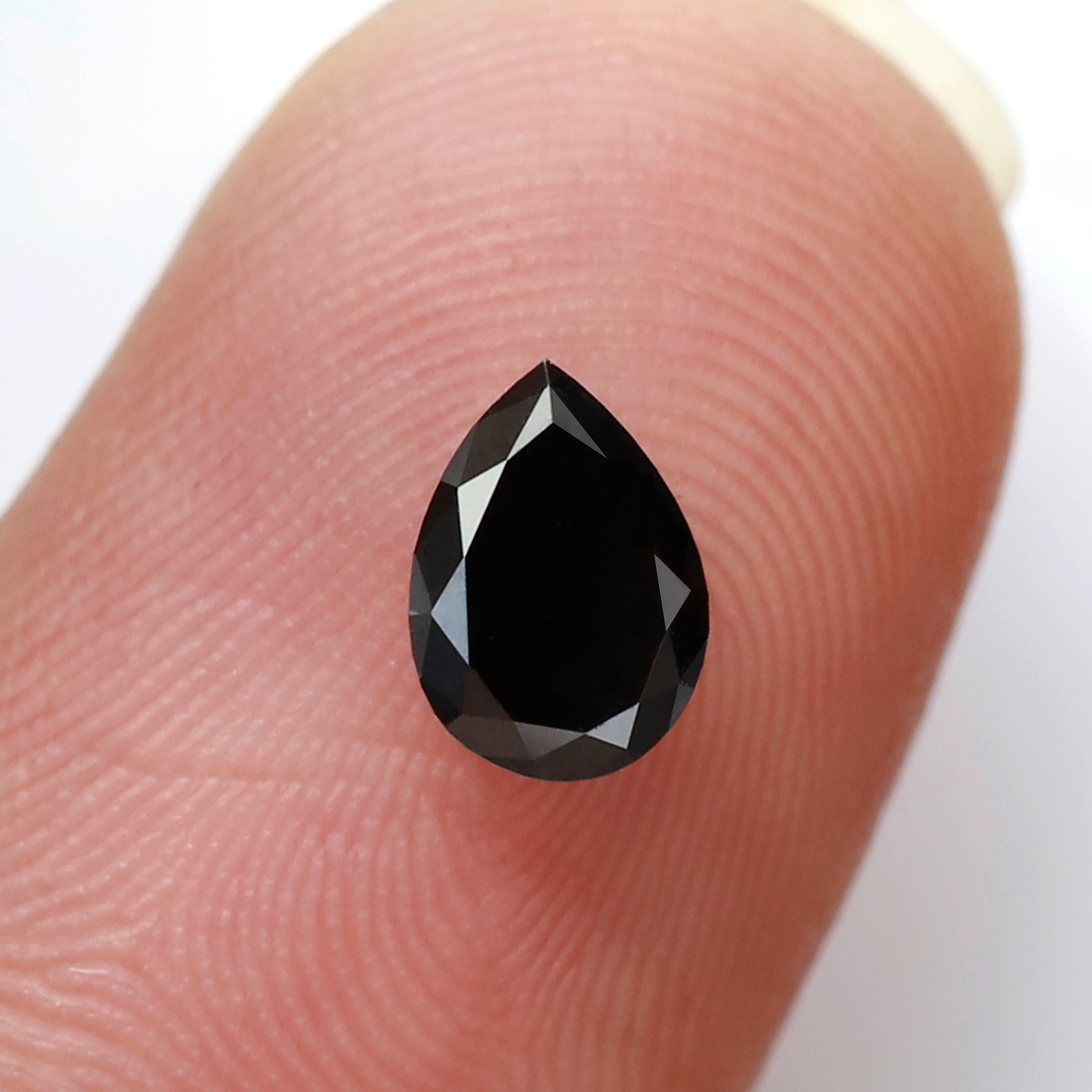 This AAA-quality teardrop black diamond perfectly represents the delicate beauty of the vintage-themed era. Here are a few highlight points: 
This aesthetic beauty stands apart from the crowd weighing 0.77ct 

The gorgeous natural black color gives an astonishing look to your jewel

 It has a beautiful rustic clarity making it desirable for matte lovers 

You can perfectly use this Pear Cut Black Diamond in any setting

The diamond is 7mm which will look stunning on any ring set
In conclusion
The cut is lovely on its own or when combined with other stacking rings, and the piece's unique blend of Vintage and Sexy style.  To discover more about the cut, shape, and price of the Teardrop shape diamond, browse our website www.jogigems.com. 
Reach out to our customer help box to get better assistance.