Black Diamond Asscher Cut In AAA Quality
Owning this beauty of Black Diamond Asscher Cut is straight up a blessing. The gorgeous Black Diamond Asscher Cut is a perfect fit for your engagement or wedding ring, casual wear rings, and the perfect fit for the trendy woman who loves to try something unique in their jewels. 
Find out what is an Asscher cut diamond is and how it is the best and trending globally in this article. 
What are Asscher Cut Diamonds?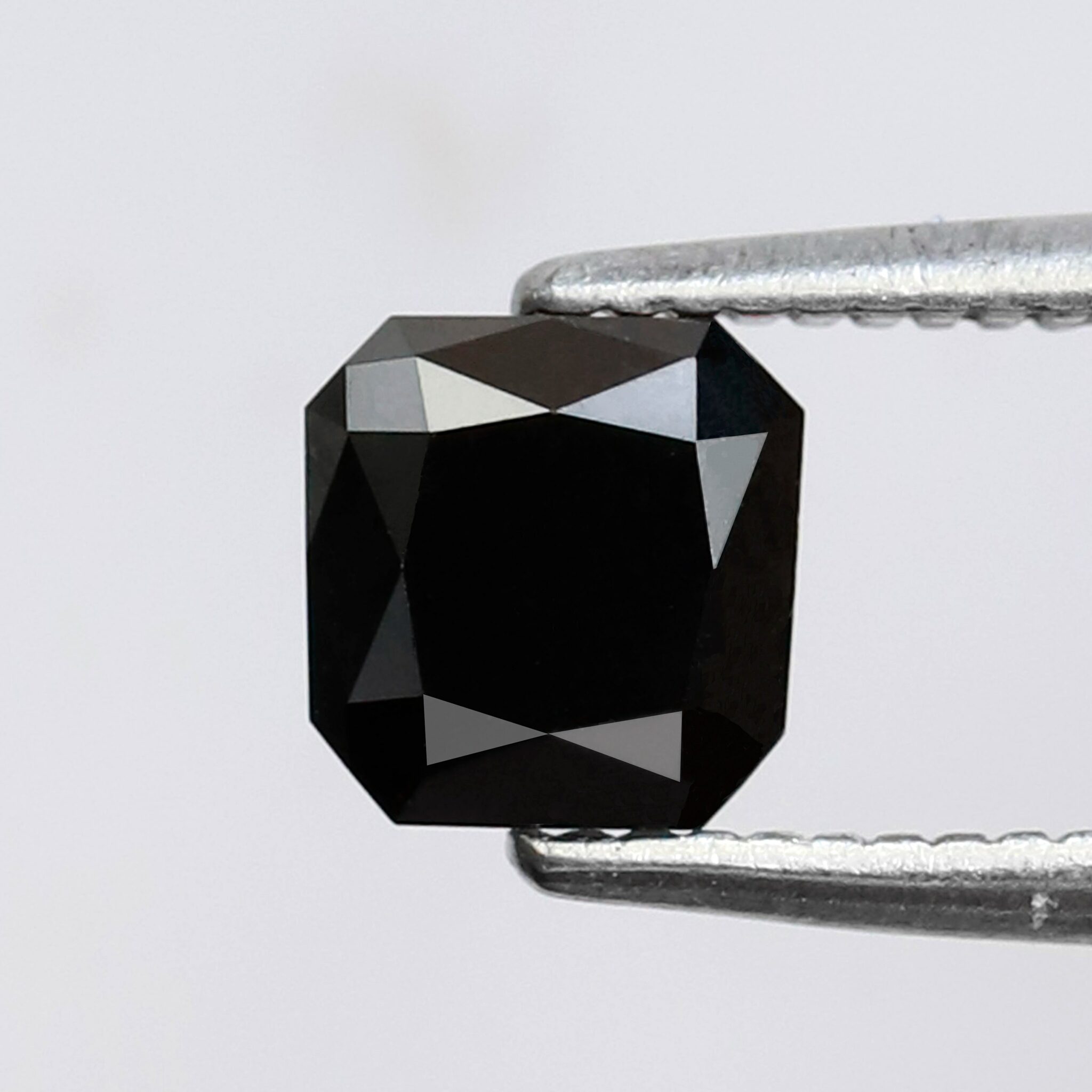 An octagonal diamond with square sides and stacked shapes is known as an Asscher Cut diamond. The Asscher Cut offers brilliance and its unique appeal with a deep pavilion and high crown. There are two Asscher Cut diamonds and both types of Asscher cuts: ordinary and royal are unique in their characteristics. The royal cut is chosen more over the ordinary for more numbers of cuts and detailing.
The Cut of
Asscher Black Diamonds
. 
The Asscher Cut Diamond Engagement Ring has been a well-liked form for a long time since it offers brilliance and shines to the uniquely created gemstone. A four-sided diamond cut that is fit for royalty, the Asscher Cut Diamond typically has a set of straight edges and cut corners. 
This magnificent diamond cut, which is sometimes seen as a square variation of the more conventional square emerald cut diamond, emits a very subtle and elegant shine that is guaranteed to catch everyone's attention.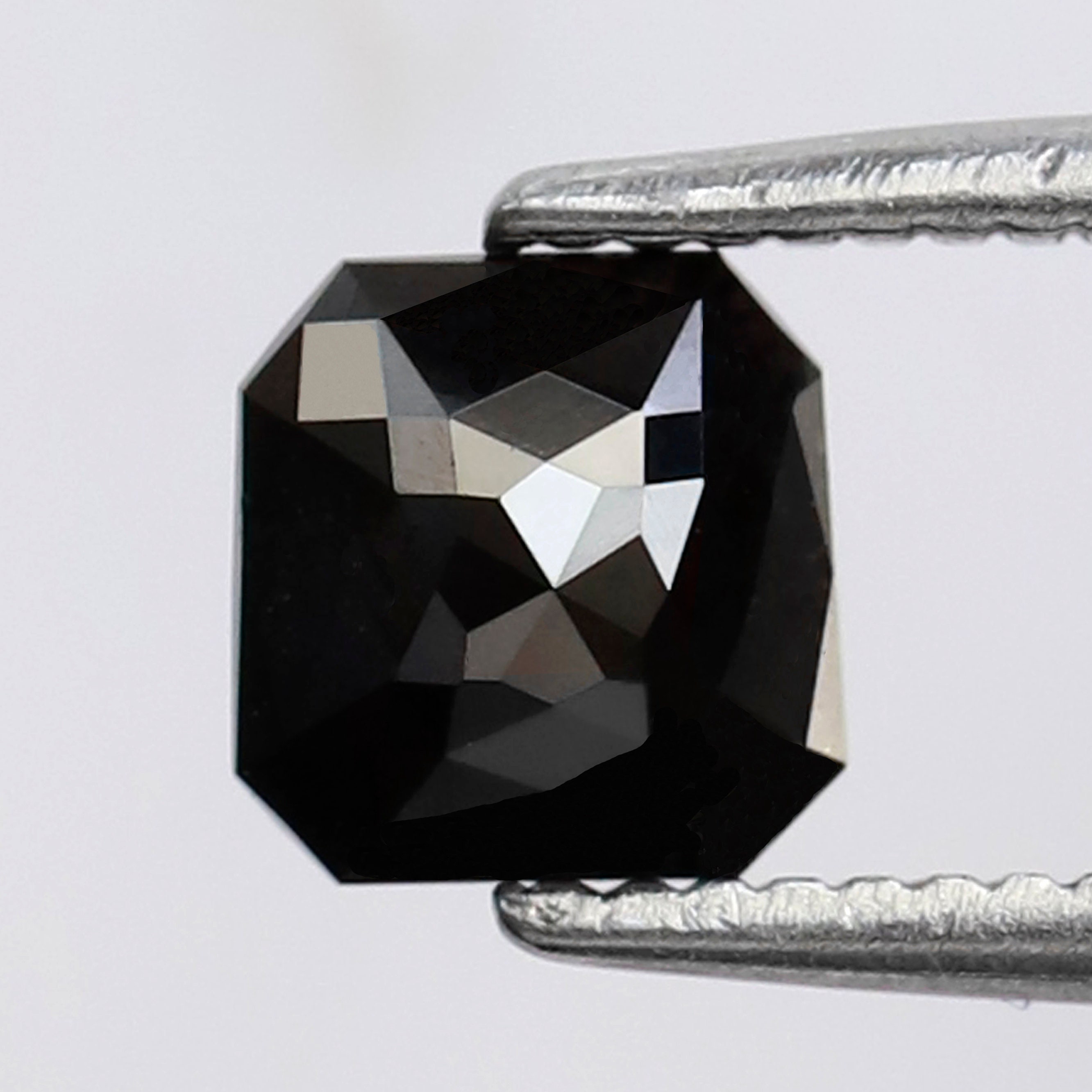 Features of our Black Diamond Asscher Cut
The beauty of the Asscher diamond is irresistible and we give you all the reasons to pick this gem. 
This stunning

 loose black diamond

weighs 0.77ct and has an AAA class grade in quality 

The beauty is the earth-mined diamond giving a more personal touch to your emotions 

The diamond is crafted elegantly in Asscher cut and has a natural black color to it 

For Vintage diamond lovers, this is the perfect gemstone to choose 

You get to customize your jewelry with this diamond 

It can be used to create Asscher engagement rings,

solitaires, pendants, studs, and bracelets 
If you love something exclusive and meaningful for your lover, this is the one.
Check out the blog below to gain more knowledge about Asscher cut black diamonds
Black Damond Shape
The perks of choosing
Asscher Cut Diamonds
.
The sleek, elegant appearance of the Asscher Cut has captured the hearts of many. Huge streaks of light can be produced and a lot of light can penetrate the diamond because of its long, square sides.
Due to their classic appeal, Asscher Cut diamond rings are the most popular choice. The brides are loving the look of their weddings.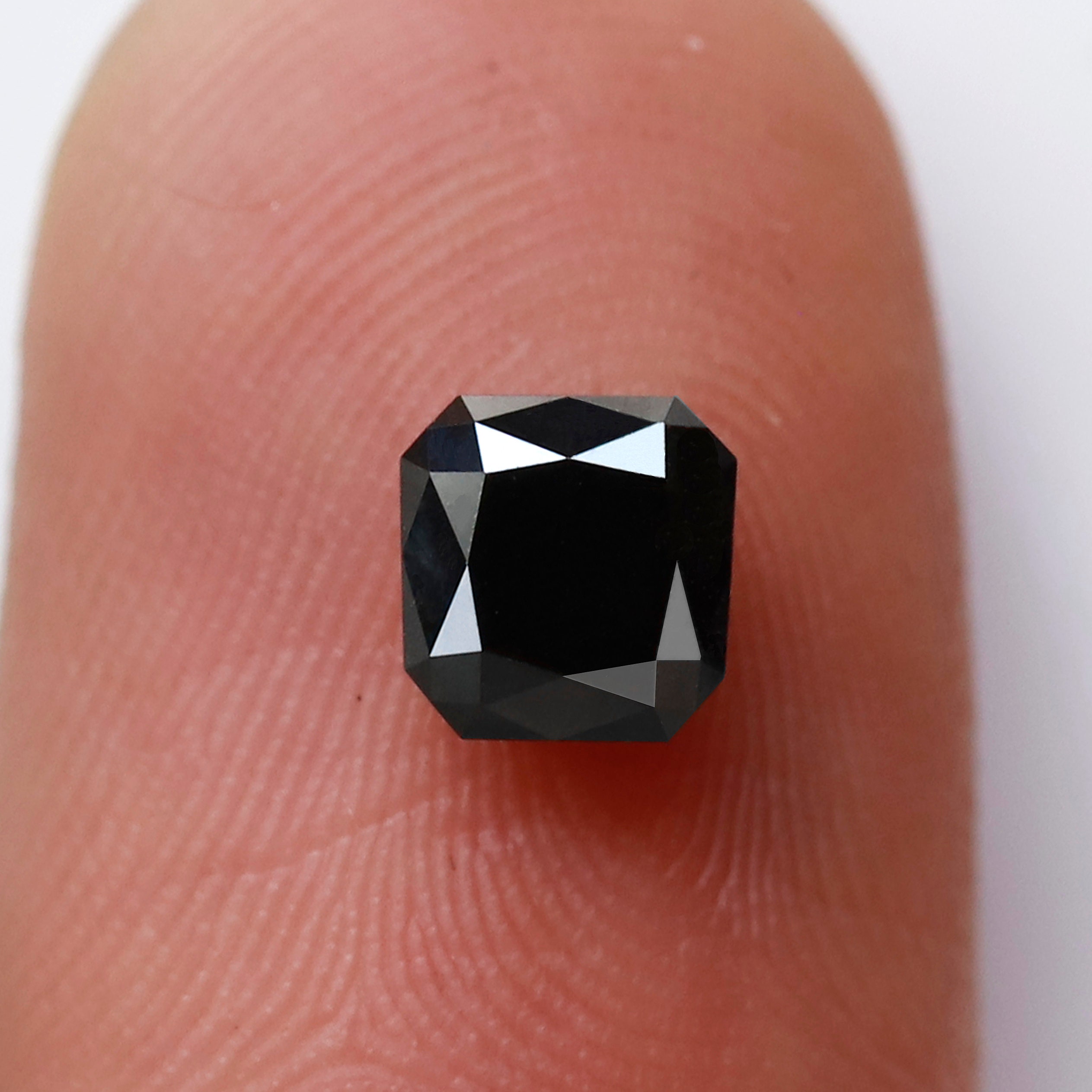 Where does the diamond suit the most? 
A solitaire is the ideal setting for an Asscher Cut diamond because it highlights its distinctive shape. White gold, rose gold, yellow gold, and platinum are the four metal options for Asscher Cut engagement rings.
In conclusion,
You can buy this perfect natural black diamond at the best price on www.jogigems.com.  Click on the chat box to get expert help for your purchase.