Black Diamond Cushion Cut
One of the unique square with the roundish corner this black diamond cushion cut is best to set in an engagement ring. Cushion cut diamonds are famous for their unique squarish structure which looks like a square diamond that comes with a roundish edge around the corners. Especially this breathtaking cushion cut black diamond makes an appealing desire when set as a center stone of the black diamond engagement ring.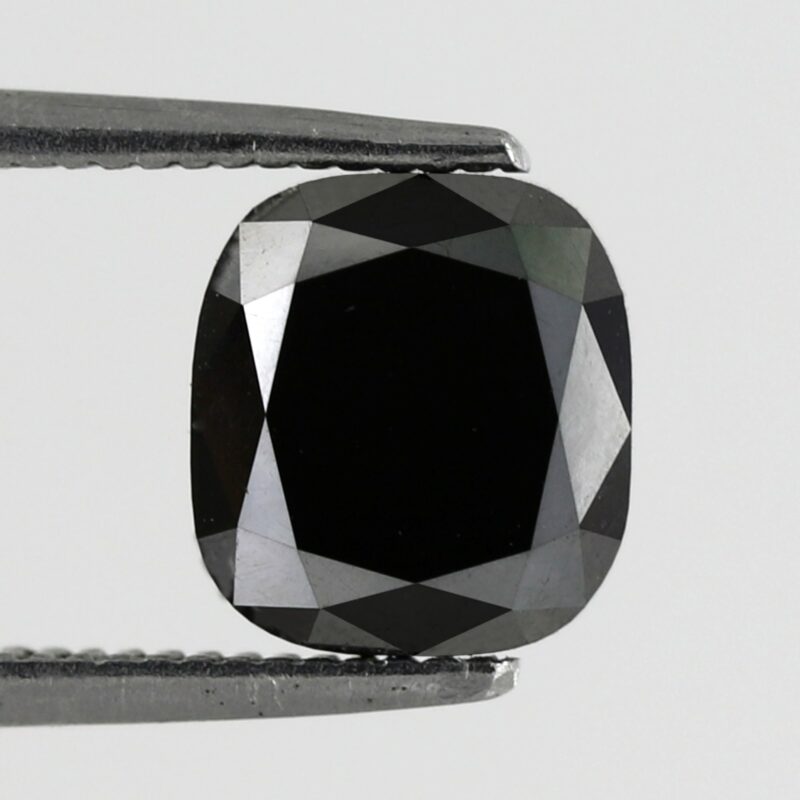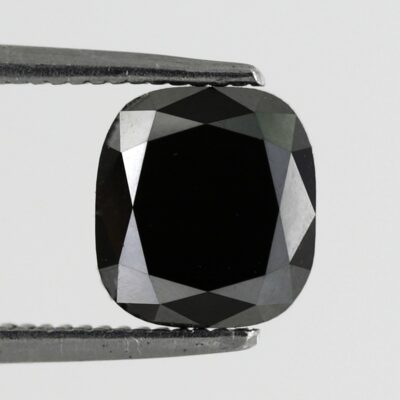 This black diamond is 100% natural but it is heat-treated to get a jet black and shiny luster on its surface which leaves an everlasting shine on it. Black diamonds are attractive and creative and bold impact when set in a piece of diamond jewelry whether it be a pendant or engagement ring. For since last 10 years the trend of black diamonds is growing and it's not stopping anymore. People love to choose black diamonds in their jewelry pieces.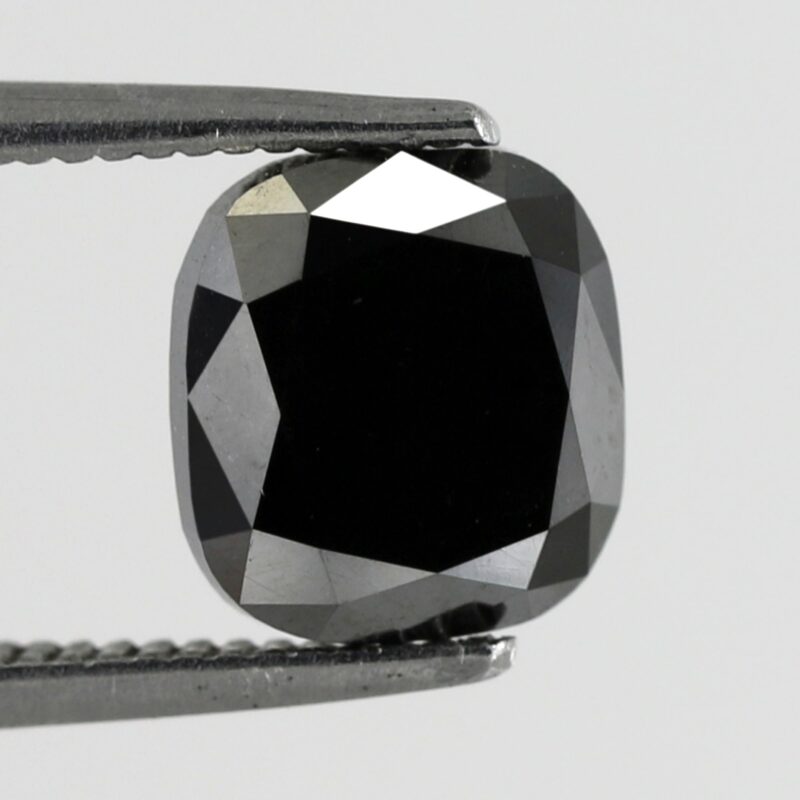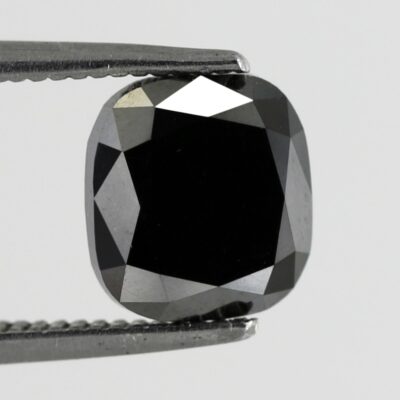 So if you want to design a jewelry piece and need a black diamond instead of any other color diamond or colorless diamond then you can simply opt for this 2.71-carat black diamond cushion cut. If you are still unaware of the trend of black diamonds and their amazing uses in jewelry pieces and want to know why it was mostly chosen by famous jewelers nowadays then you can read with the blog link below.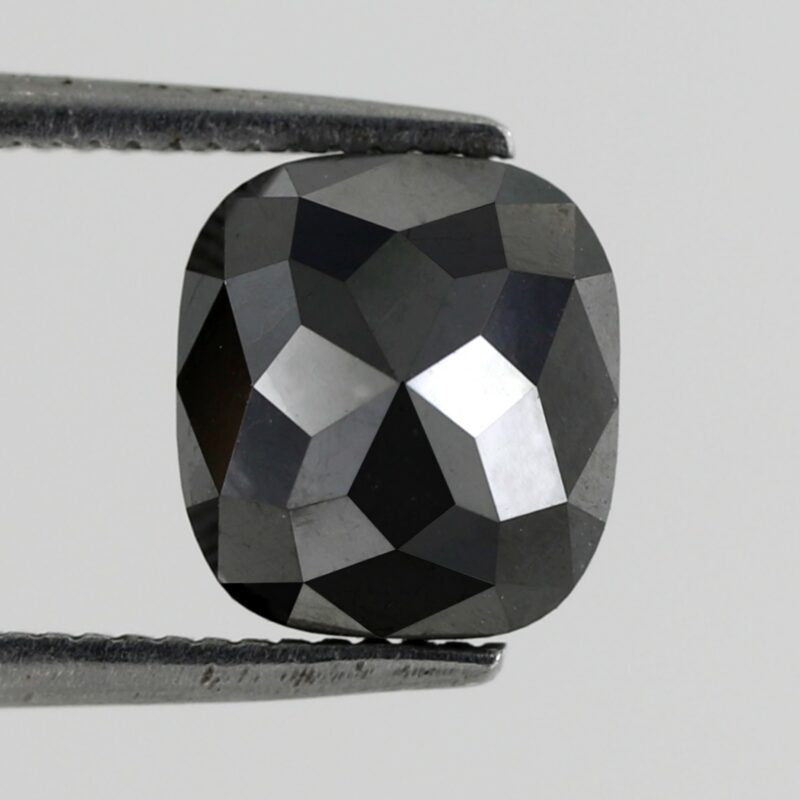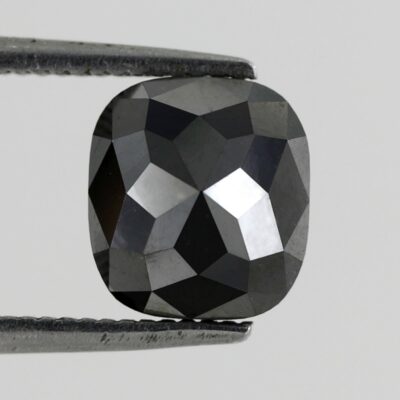 What are black diamonds?
Details of Black Diamond Cushion Cut
Diamonds are really hard to select and before making a design knowing what type of gemstone you are using, with its qualities is more important for a jeweler, so below are the details of Majestic Black Diamond Cushion Cut.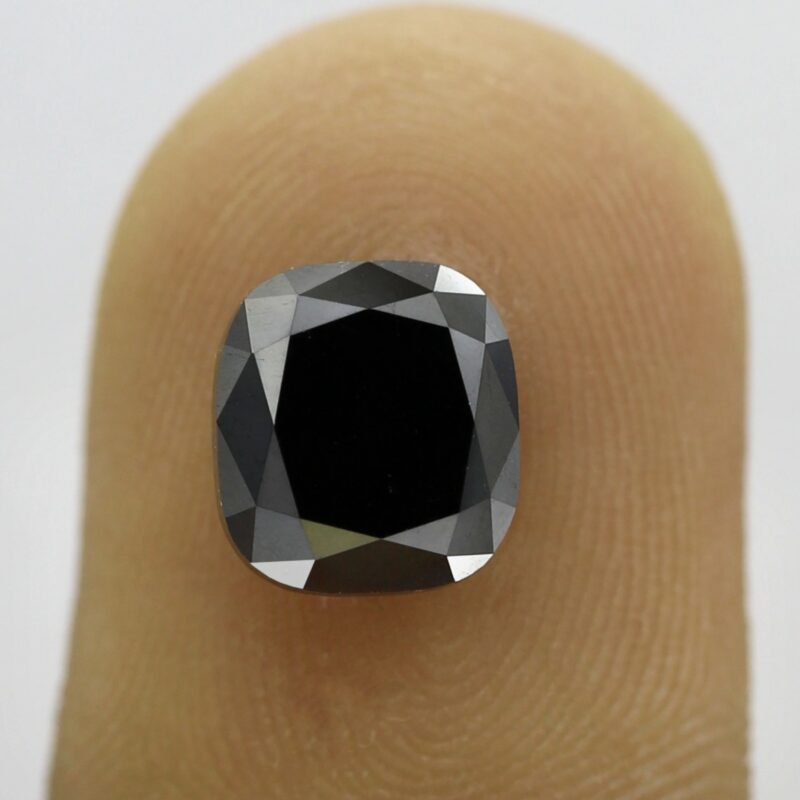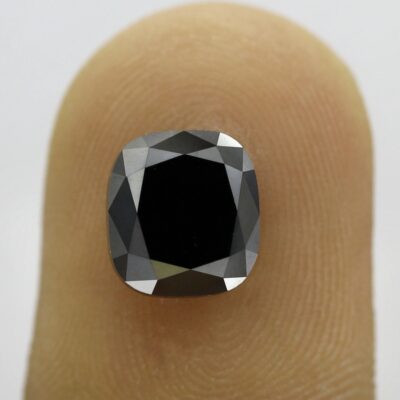 With a squarish shape, this black diamond is known as cushion cut black diamond which weighs around 2.71 carats.
The diamond features AAA quality which is the supremest quality in black diamonds, which has a flawless surface when seen through the naked eye.
Cushion cut black diamond is natural but heat-treated to attain the jet black color and it has opaque clarity.
The size of this black diamond is 7.8 mm X 7.1 mm X 5 mm which makes it squarish in appearance.
You can design the coolest black diamond engagement ring or a dashing pendant with this masterpiece.
The backside of this black diamond looks like a black rose flower about to gloom as it is cut in a rose cut.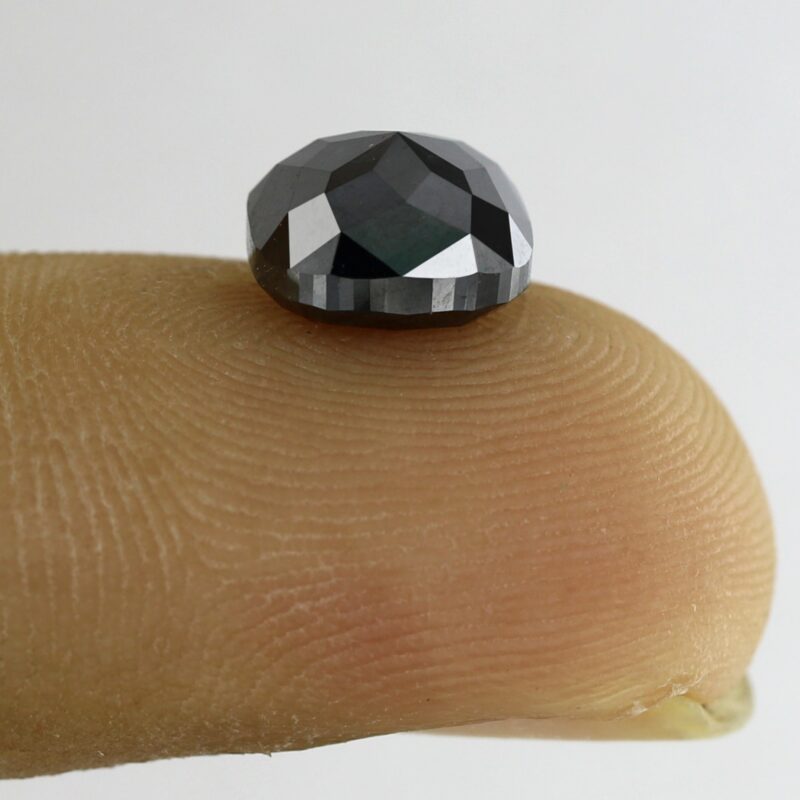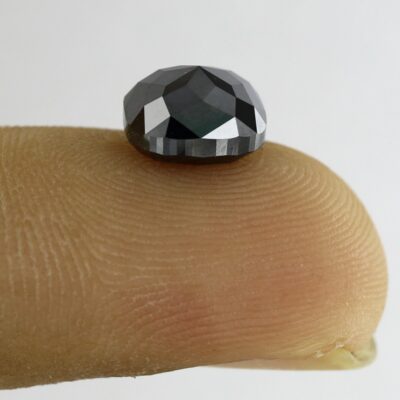 Custom shape black diamonds 
If you are looking for a cushion shape black diamond in a different shape or carat weight then you are can reach out to us with the help of an email or webchat. Jogi Gems is a well-known brand for black diamonds as we are more specialized in cutting black diamonds for the last three decades. We have a pool of skilled diamond cutters who knows how to cut the toughest material on the earth very well. These artisans can cut black diamonds in several shapes even if you have a request to cut a black diamond in uneven sizes we can do that too. Just put your request and we will do it with our skills without charging you for the customization.
But if you think that this diamond is perfect and it is apt for your current jewelry design that you were looking for? Then just add this black diamond to your picky cart and order it now as it is ready to ship and owned. Shop now!!