Pair rose cut black diamonds
Are you looking for a pair of black diamonds to make earrings? Then you can check with these pair rose cut black diamonds of 0.62-carat weight in AAA quality. These black diamonds are tiny but look bigger than usual diamonds because of their flat back appearance. Black diamond stud earrings are widely accepted and mostly used by both men and women.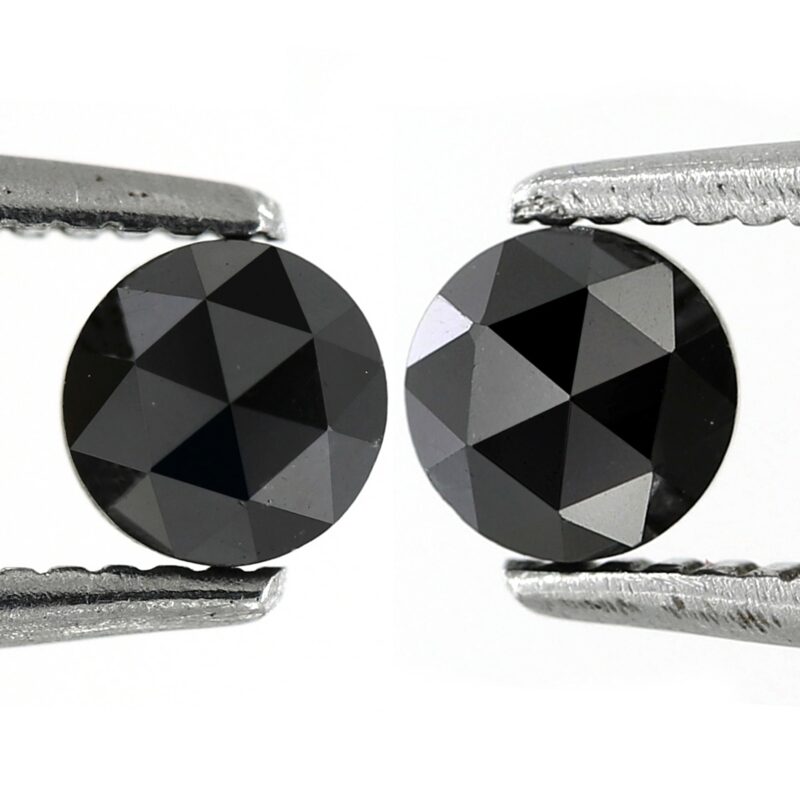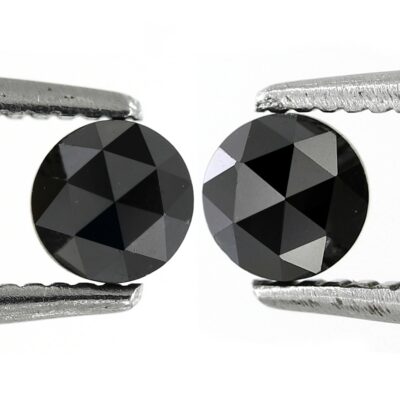 Natural black diamonds are in huge demand nowadays due to the magic of black color which is trending worldwide. Stud earrings featuring black diamonds are most cherished worldwide. Not only earrings if you wish to design an engagement ring with these pair then you can make a double diamond ring or band with these beautiful pair rose cut black diamonds.
Rose cut in black diamonds looks divine it looks like a black color rosebud set in your jewelry, which makes the ring look different from others and unique in its own way. Triangular facets on the top of these black diamonds throw shine while exposed to the light when someone takes a glance at it. If you want to learn more in detail about rose cut black diamonds then you can go with the blog link below.
History of Rose Cut Diamonds
Details of Pair Rose Cut Black Diamonds 
Want to take these charming pair rose cut black diamonds then you must go through the details of it first.
The total carat weight of these rose cut black diamonds is 0.62 Carats.
The size of these black diamonds is 4 mm X 4 mm X 2 mm.
You can design the best pair of earrings with these gorgeous black diamonds or design a double diamond ring.
It features one of the best AAA quality in black diamonds which is most chosen by jewelers across the world.
With opaque clarity and jet black color it stands different from normal white rose cut diamonds and lets you follow the black trend in style.
Custom Services for Black Diamonds 
Jogi Gems is a leading brand in terms of black diamonds and we have a pool of skilled artisans who can cut black diamonds in different shapes and sizes. So if you are looking for a pair of black diamonds in rose cut shape larger than the given size or you want a different shape in pair then you are free to contact us with the help of email or chat option. Our customer care representative will attend to you as soon as you put the requirement and we will complete your need within the given time frame. We have loose black diamonds available in various shapes and sizes on our online store.
With this black diamond pair, you can design stud earrings, a duo diamond ring or band, or can use in a three-stone engagement ring as side stones. The choice is yours how you want to use these pair of black diamonds. You can enhance your collection of black diamond jewelry with our jet black diamonds in AAA quality. Especially these alluring pair of black diamonds are best to choose at wholesale price only at Jogi Gems.