Black Diamond Cushion
Black Diamonds with a cushion cut are the ideal fusion of traditional and contemporary design so let's check out this gorgeous black diamond cushion shape. It's a classic cut with contemporary charm and a history that almost saw it go out of style. 
Originating in the 18th century, this vintage, romantic style is characterized by its large open features, which draw attention to the stone's color and clarity.
A cushion shape black diamond is one of the most popular worldwide, and this cutting design has gloriously returned to popularity. The black diamond cushion is exclusive and rare in its beauty.
See why a cushion cut ring is now popular for engagement rings since it personifies love and beauty. Explore the beauty at Jogi Gems.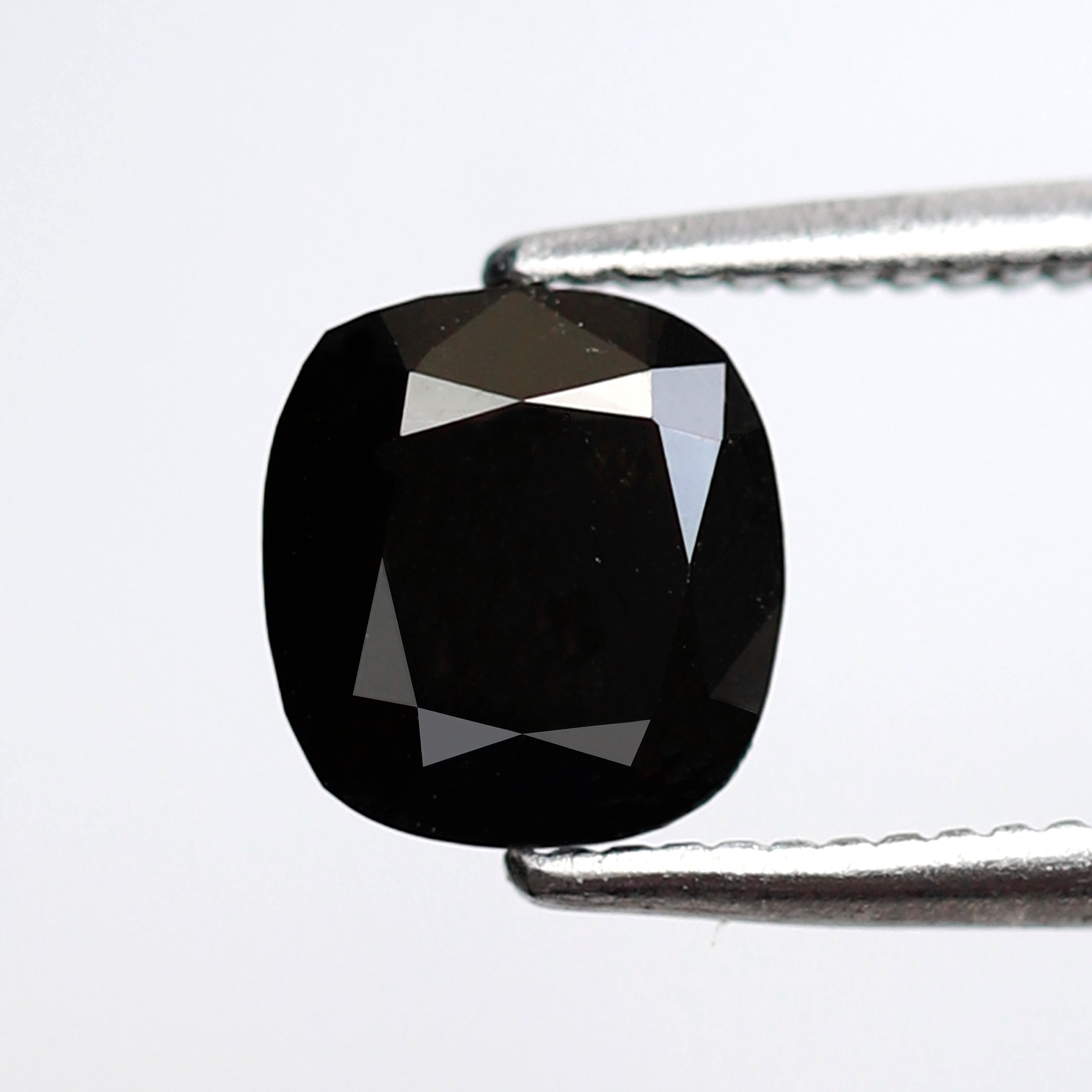 1.40 CT Black Diamond Cushion
Here are all the reasons to choose the beautiful combination of rare beauty with modernism!
The diamond is beautifully crafted in a cushion-cut shape

It features stunning natural black color with rustic clarity 

The gemstone is 1.40 CT in weight with a diamond size of 6mm 

The stone is a pure

AAA black diamond

  that is 100% natural diamond

You get to customize your magical stone for your loved one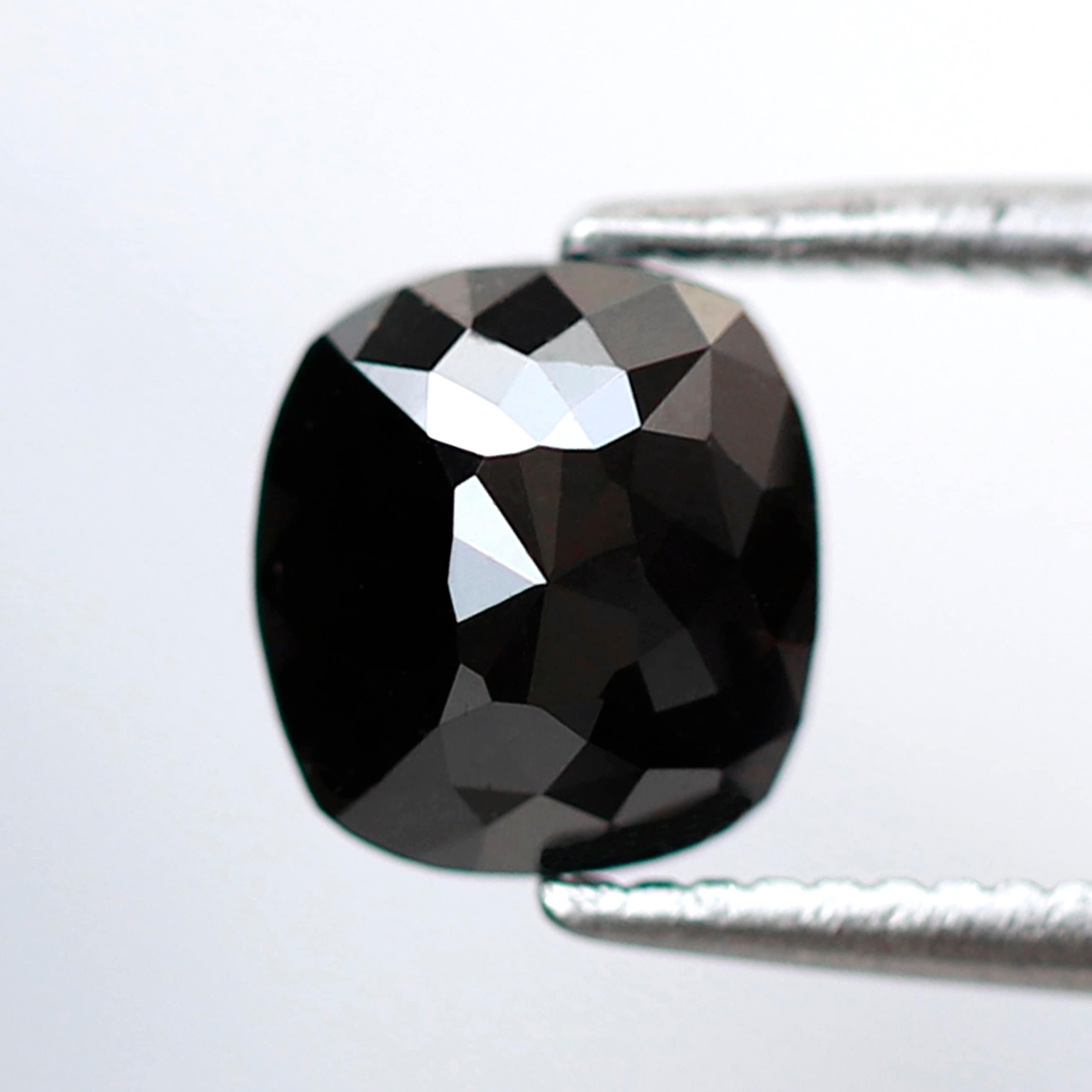 Quality of Black Diamond Cushion Shape
Know more about our quality and diamond kinds below. 
While understanding all the factors linked to a cushion diamond ring is vital, your preferences for the appearance of your perfect cushion-cut diamond should be clear in your mind. 
You can design your ring in a personalized way.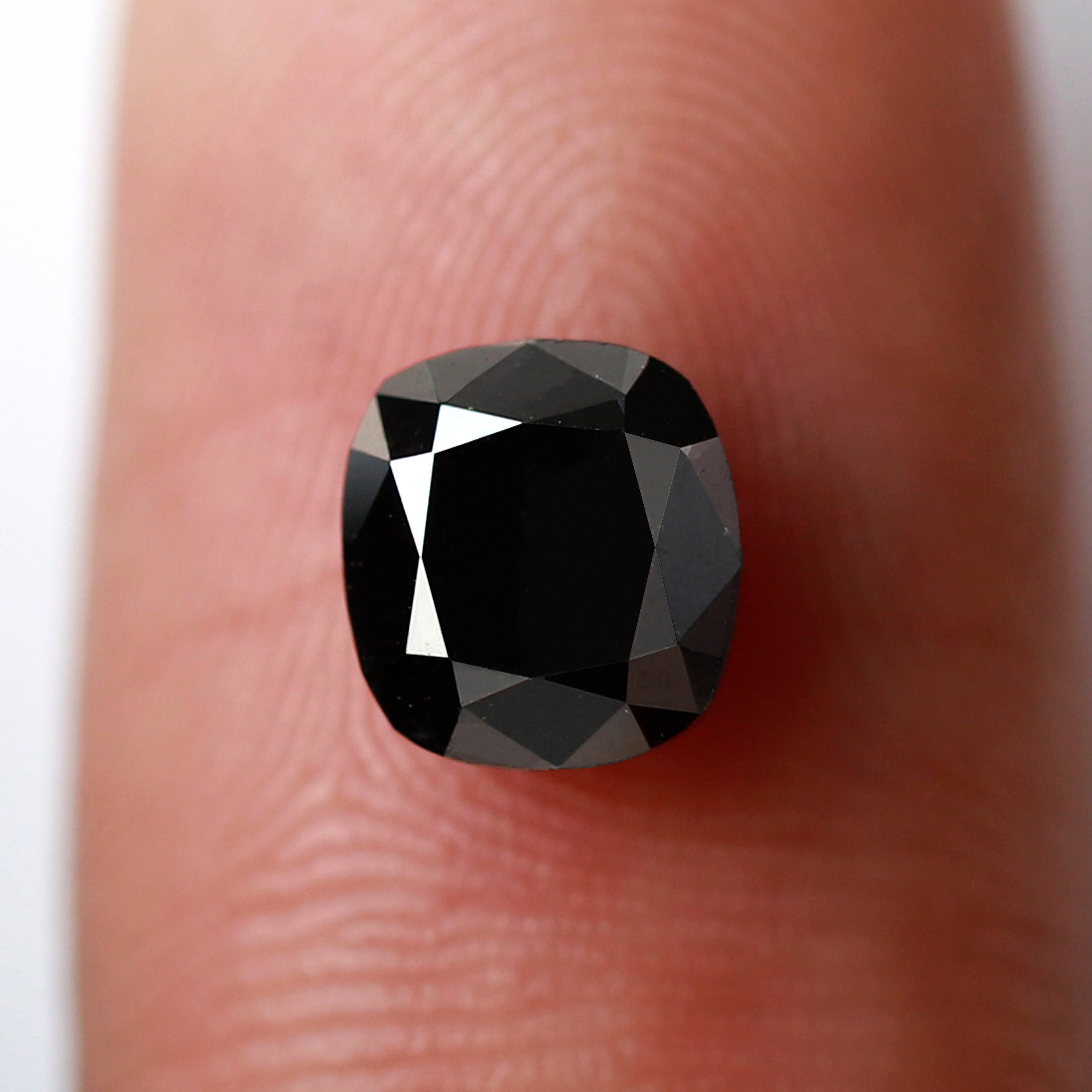 Loose black diamonds with the cushion cut are incredibly beautiful in all kinds of settings. Cushion cuts create a magnificent appearance for any cushion black diamond engagement ring thanks to their timeless beauty and contemporary, passionate allure.
A perfect halo setting is most loved by couples. When it comes to dazzling up your wedding band this is the best setting to opt for. 

When a classic black diamond is combined with a cushion cut diamond, retro and evolution styles have never been seen as better. Try a bezel setting to oomph up the style. 

One of the eye-catching designs that you must try if you want to show a stopper kinda vibe. Is a Solitaire setting for your woman? 
You may be sure that any cushion cut diamond you select will be remarkable in any scenario. The elegant and dynamic shape of the smooth and soft material is perfect for any selection of features. You'll be adoring it for a very long time, find the one that really speaks to you!
What are Different Black Diamond Shapes
Whenever confused with your black diamond fancy shape selection, you can always reach out to us on our chat box for expert suggestions and advice. 
To Sum up
Cushion cut diamonds are one of the most charming and versatile diamonds that you can customize with any piece of jewel. Be it cushion diamond stud earrings, black cushion cut rings, bracelets, and pendants. Explore your wide options of loose diamonds, salt and pepper diamonds, halo designs, futuristic styles, and a vast range of natural and lab-grown diamonds with us. Let our experts serve you the best!