Black Diamond Kite
Kite-shaped black diamonds are ideal for brides seeking a unique exotic diamond engagement ring. Its arched shape also makes it an ideal choice for more schematic band styles, such as double or oblique bands. Black diamond Kite shaped has a silhouette look that works well in a wide range of designs."
Natural Black diamonds have a legendary aura and grace, making them ideal for an engagement diamond or wedding ring.
Here's how you can get your geometric black diamond with awesome expert tips on your hand with us.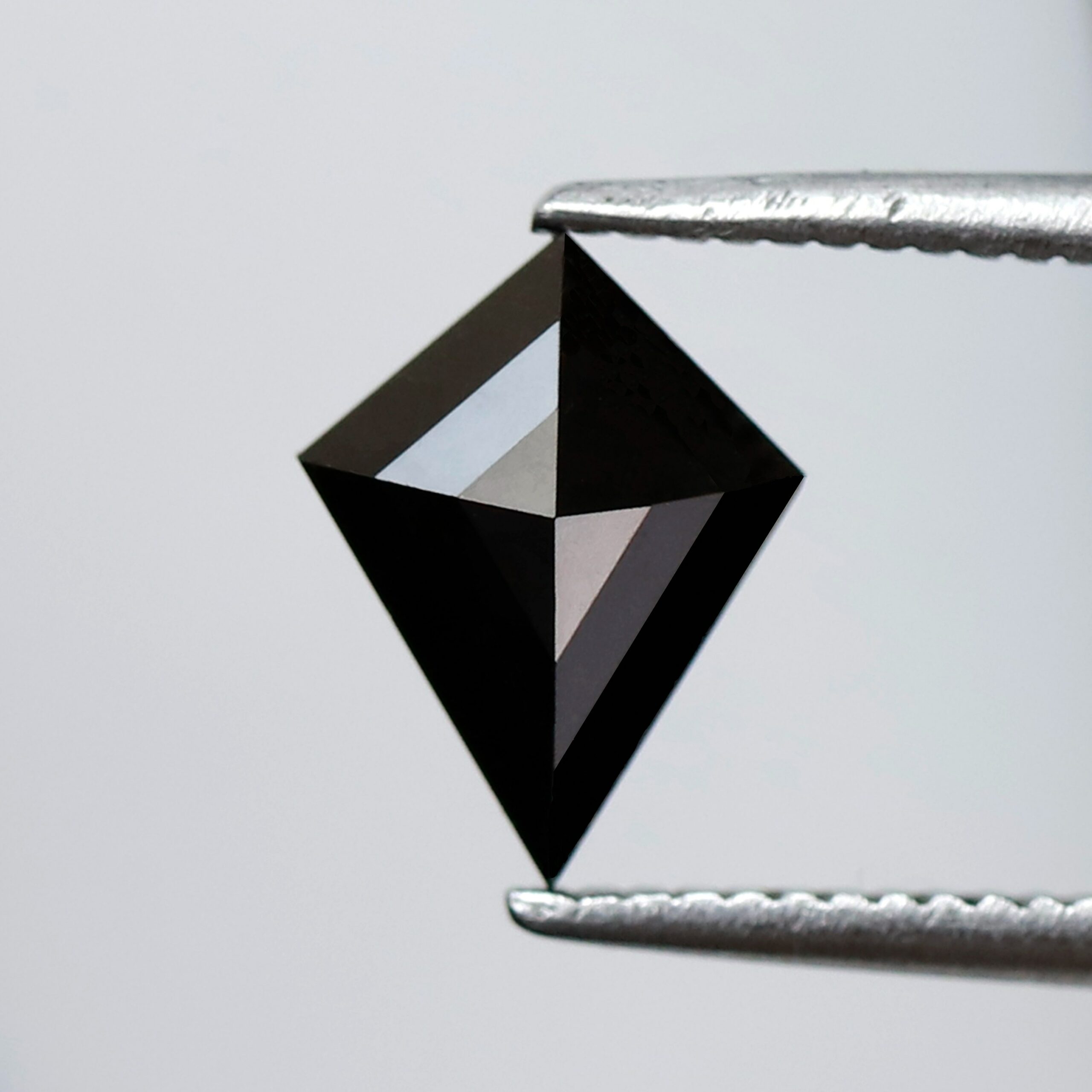 What is a kite diamond
and how well does it blend with the black diamond combination? 
A diamond with a kite shape has a vibrant triangular prism and balanced cut. It has a skillful combination of step-cut just like an emerald cut diamond and a brilliant cut similar to a princess cut diamond.
Just because of their artistic feature and the way they appear after this detailed cut, black diamond kite rings are an excellent choice. Their luxury and personality are eye-catching while remaining stylish.
The kite-shaped diamond is bound to dazzle when paired with the hottest black diamond. Due to the black diamond's aura and vibe, the shape is perfect ad a black diamond ring for your love.
You can select these beautiful designs at Jogi Gem. We ensure you get vintage black diamond jewelry at the best price. 
Want to know some exciting details about kite shape diamonds then you must check out the blog link below.
What is Kite Diamond
Check out the breathtaking features of Black Diamond Kite!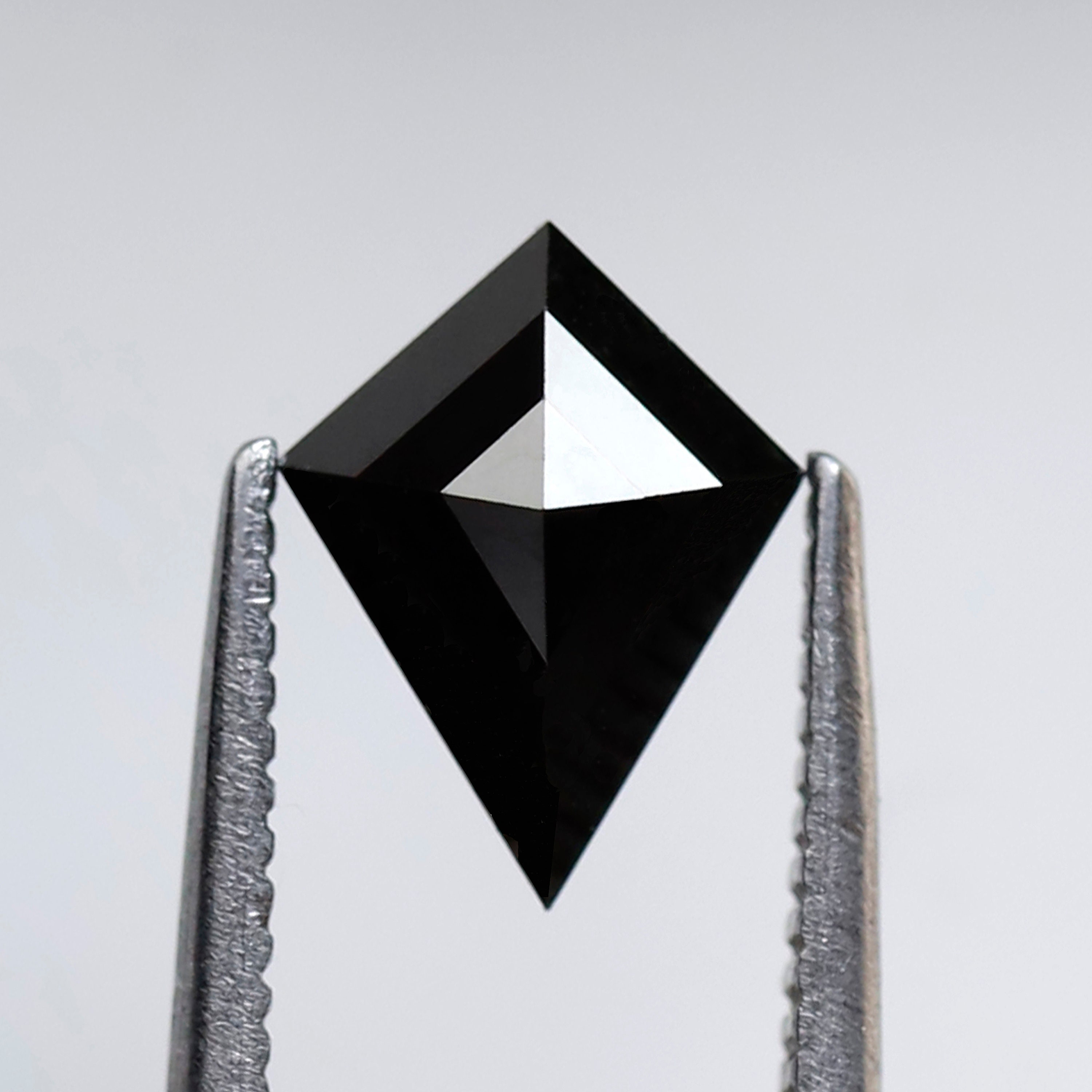 Let's make your diamond shopping a fun and easier job. Here are all the reasons you must select this vintage collection of jewels. 
This super stylish ring is 0.97 ct with a superb AAA-quality grading 

The outstanding feature of naturally grown diamonds is top on our list 

This antique-styled gemstone would be a perfect match for a wedding band or engagement rings 

The gorgeous stone is of excellent natural black color with a mesmerizing 8mm diamond size which makes it perfect to pair with any jewel design

The impressive rustic clarity gives a hint of an ancient-era look to the diamond
End your search for an epic gemstone with us at Jogi Gems! This beautiful stone can be customized and fitted into splendid shapes of jewels such as bracelets and necklaces as well. 
This  AAA black diamond is a perfect choice if you are looking for some classic vintage diamonds in your collection. 
Here is how you can buy the perfect Vintage black diamond jewelry.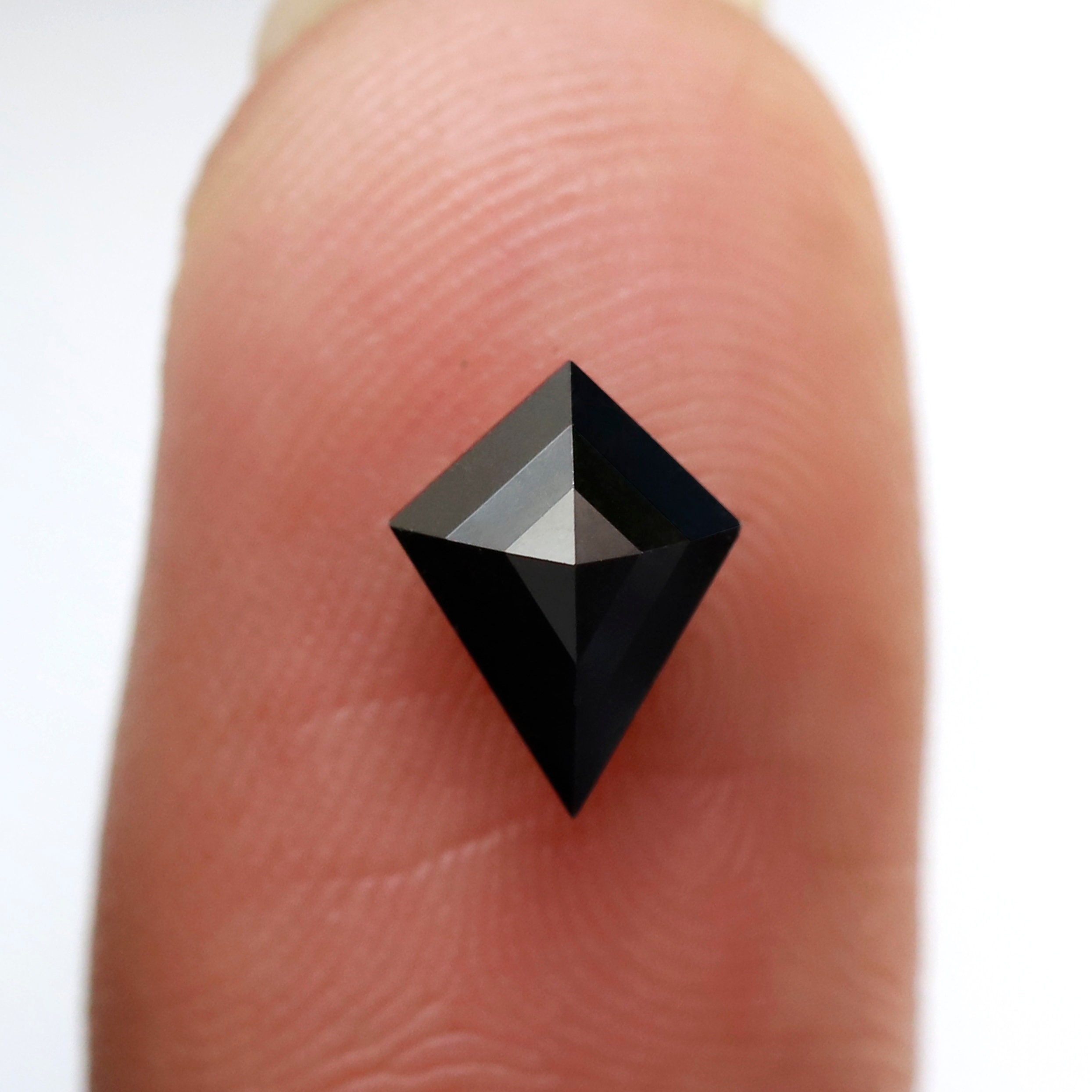 At Jogi Gems, we make sure that you get an exclusive collection of natural diamonds and uncut diamonds that you can pair with marvelous settings in your jewelry. 
You can select from a vast collection of beautifully mined diamonds at our website. Our professionals make sure that you are served with AAA-quality diamonds only. Black diamonds are one-of-a-kind and exceptionally rare. On one of these classic diamonds today! Only at www.jogigems.com. You can head to our customer service chat box that pops up for your assistance. We help you shop better!