1.30 ct emerald cut black diamond
If you are looking for a rectangle shape black diamond to fit in a ring then this 1.30 ct emerald cut black diamond is best for you. This black diamond is the best fit for any engagement ring or pendant design you want to create. Most of the jewelers are seeking for black diamonds nowadays due to its growing popularity among people. Emerald shape is one of the famous shapes in black diamonds. It is popular for its rectangular shape and step-cut facets on the edges. The table on the 1.30 ct emerald cut black diamond is most visible and hence people prefer this shape mostly while selecting their diamond ring.
Black diamonds are natural but are treated to get the jet black color and shinier surface. This emerald shape black diamond is of AAA quality which is one of the favorable qualities in black diamonds. Therefore if you are looking for a black diamond in emerald shape or rectangular shape then this black diamond is perfect for you.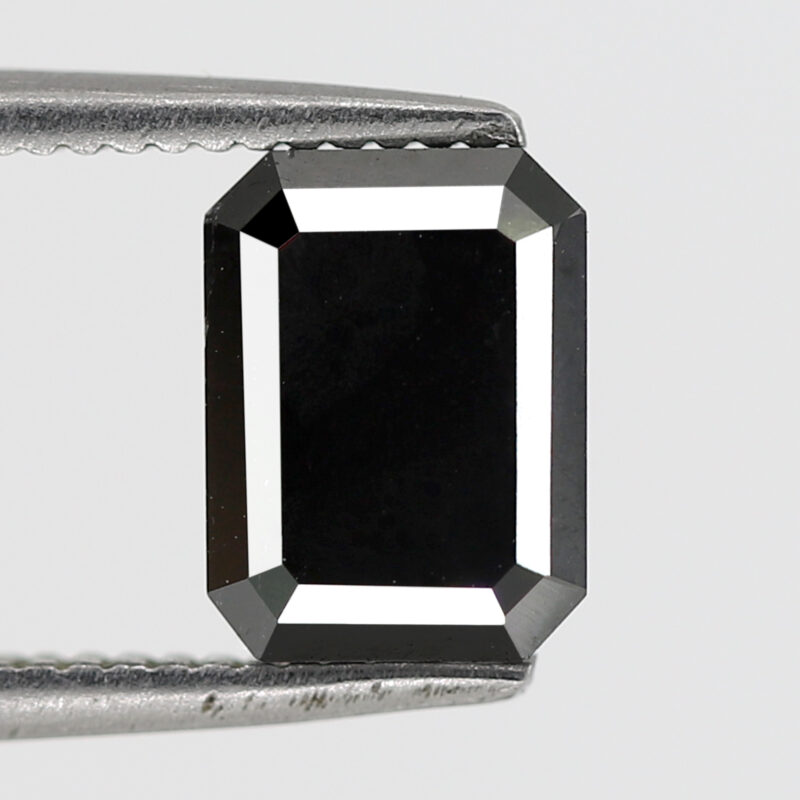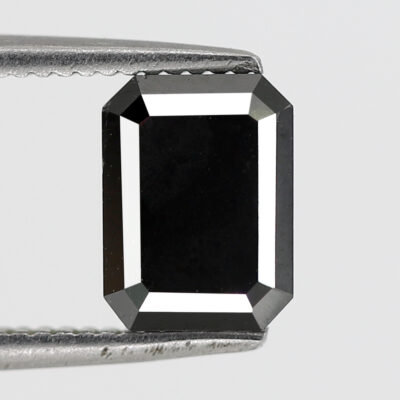 Many famous jewelers are using black diamonds in their jewelry, people buy it for several reasons. As black diamonds are cheaper and easily available. Many people don't know about this but black diamonds are the toughest material on the planet. If you want to know more in detail about black diamonds then you can check with our blog link below.
What are Black Diamonds?
Details about 1.30 ct emerald cut black diamond
This 1.30 ct emerald cut black diamond is of AAA quality and weighs around 1.30 carat which is one of the best sizes to design your solitaire diamond ring. The size of this black diamond is 7.4 x 5.1 x 2.9 mm in size. It has a shiny luster that shines brighter in the light.  Therefore if you want to design a diamond ring or pendant in 14K rose gold or yellow gold this black diamond is an exact choice.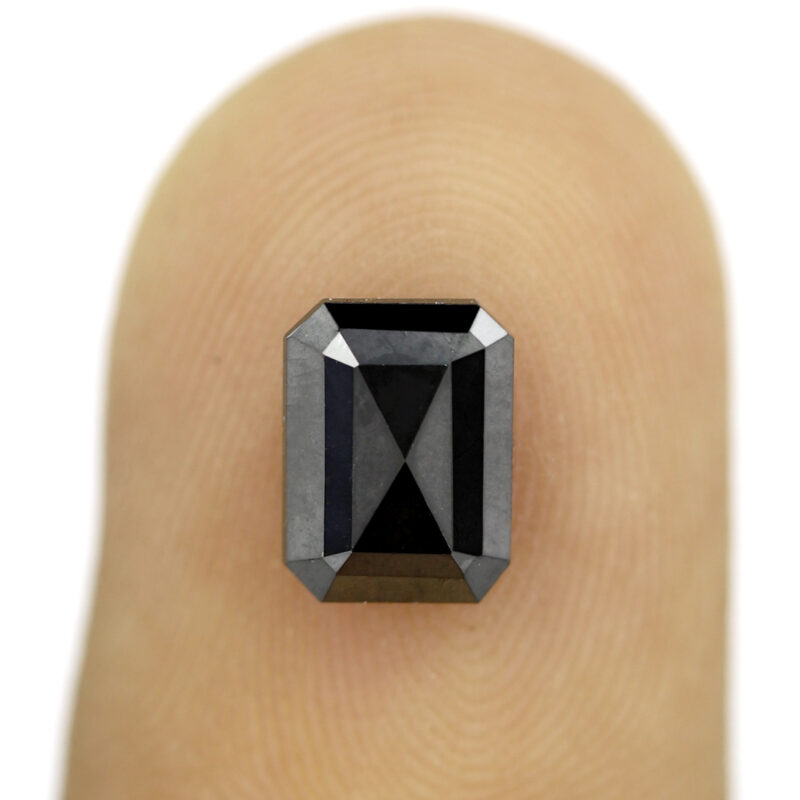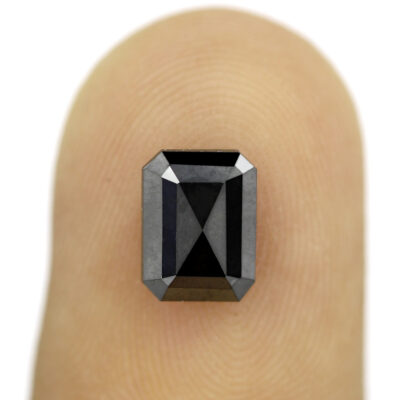 Customization and Delivery
We understand the requirement of our customers and we strongly adhere to it, as a leading manufacturer of black diamonds we offer customized service to our customers. Therefore if you need different sizes in the emerald shape black diamond which is not generally found then you are free to ask us we will cut it according to your wish. Just drop an email to us and our customer service representative will reach you as soon as possible to make it happen.
Jogi Gems is a well-known brand in black diamonds and we can cut the black diamonds in any shape or size you need.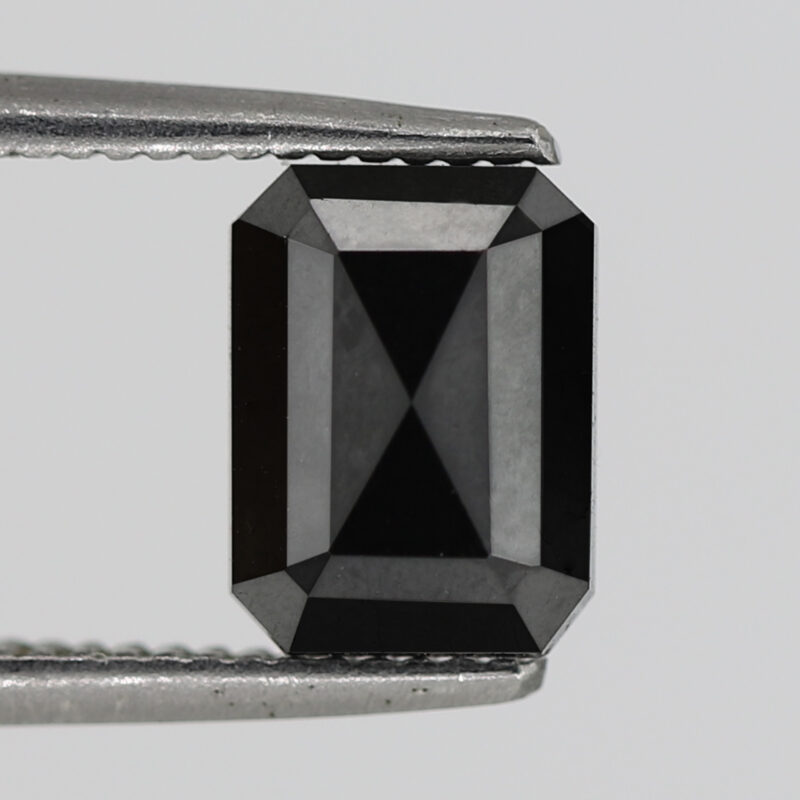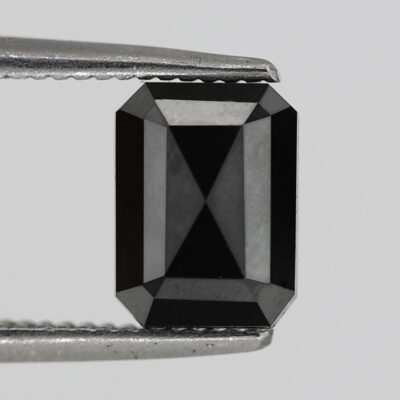 We understand the urgency of our customers and also know how much it is important for our customers to meet the deadline at the time. Hence to reach our customer's needs in the time we offer fast shipping service tying up with the world's best courier facilities like DHL and FedEx.
jg-110