Triangle Shape Black diamond
A gorgeous triangle shape black diamond is one of the unusual shapes in black diamonds that Jogi gems have in their stock. Usually, triangle shapes are used as a side stone while making an engagement ring but few jewelers prefer to use them as a center stone too.
So we bring this black diamond of 1 carat to use as a center stone of the vintage engagement ring you'd like to make. The Triangle shape has its own importance it lies under geometric shapes in diamonds. Whether it be adding tattoos to your body or even owning jewelry that consists of this shape, people who know the importance of a triangle never fail to search for a diamond with this shape.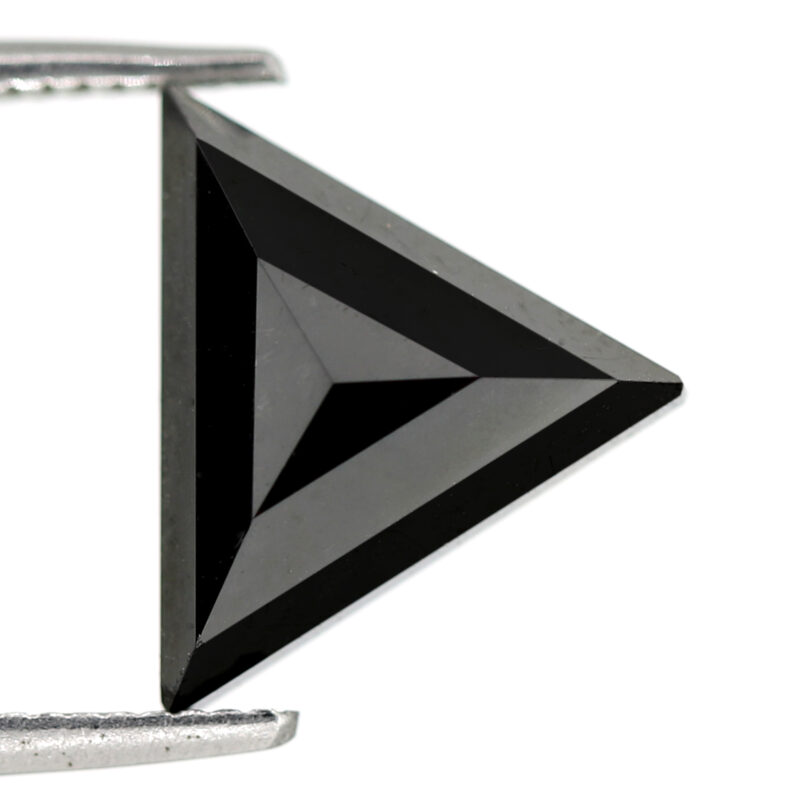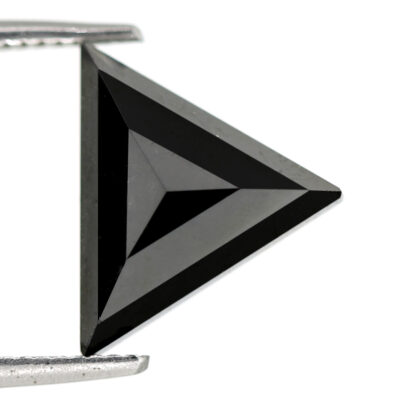 Hence you are a jeweler who is seeking a diamond with a triangle shape on a low budget and can opt for this black diamond in a triangle shape. Black diamonds are cheaper options in diamonds due to their high impurities of carbon. And this diamond is a treated black diamond so that it can get a shiny luster and texture.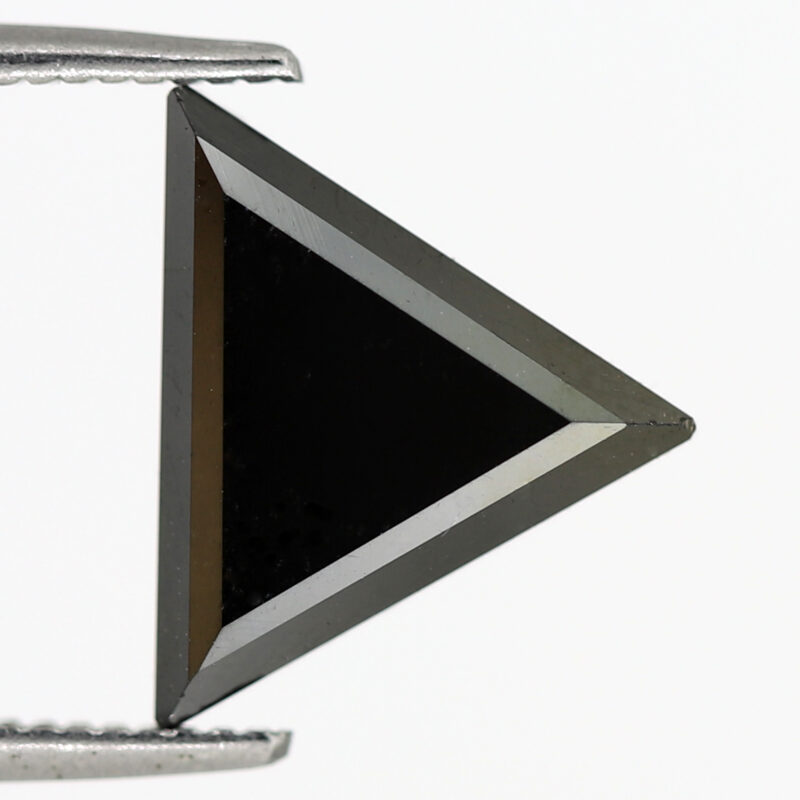 If there is something that took the fashion world in the past decade then it's the trend of black color, Everyone loves to wear black and needs an accessory that matches their black outfit. Hence many jewelry designers have moved towards black diamonds and started making fabulous jewelry pieces with black diamonds through their creativity. If you want to know some interesting facts about black diamonds then you can check the blog at the link below
What Are Black Diamonds?
Features of Triangle Shape Black Diamond
This black diamond is natural but heat-treated to get a superb jet black color, hence it is categorized in AAA quality which is the topmost among the black diamonds. The total carat weight of this triangle shape black diamond is 1 carat in weight. It looks like a perfect triangle shape with pointed ends and a steep cut in the back of it.
You can use this black diamond to make a superb geometrical shape black diamond engagement ring with rose gold or yellow gold. Another jewelry option is you can make a perfect black diamond pendant that will look superb and visible and will appear more significant than other diamond shapes. Depends on what type of jewelry you want to design but you can definitely design a diamond engagement ring that will be unique and one of its kind.
So if you are a jeweler and want to design black diamond jewelry in a geometric shape then this black diamond in a triangle shape is perfect.  Shop now and make an extraordinary collection from Jogi Gems.
The prices of black diamonds are low as compared to other shapes and uniqueness flow from their eternal beauty. Jogi Gems understand this concern and is serving black diamonds for decades to our valuable customers who design and stick to helping the world with their unique designs.
Jogi Gems also promises to deliver diamonds safely to any part of the world. Also, we promise to serve with one of the