Black diamond cushion cut ring
Wild and Stunning black diamond cushion cut ring is one of the most desired engagement rings from Jogi Gems. A squarish shape cushion cut black diamond of 1 carats has a strong grip of wild prong setting that is 2 prong. Finding such a design and setting is really hard to find. But our designers do a great job with the black diamonds that we cut specially for our customers who always seek something unique in our collection.
This black diamond cushion cut ring is assorted with black diamonds in the accent stone. All of these black diamonds are of AAA quality which is one of the top quality in black diamonds. The cushion shape has a great shiny luster which will shine as the light falls into its surface. Square black diamonds have their own significance, they look lovely with a box shape that is dark and attractive.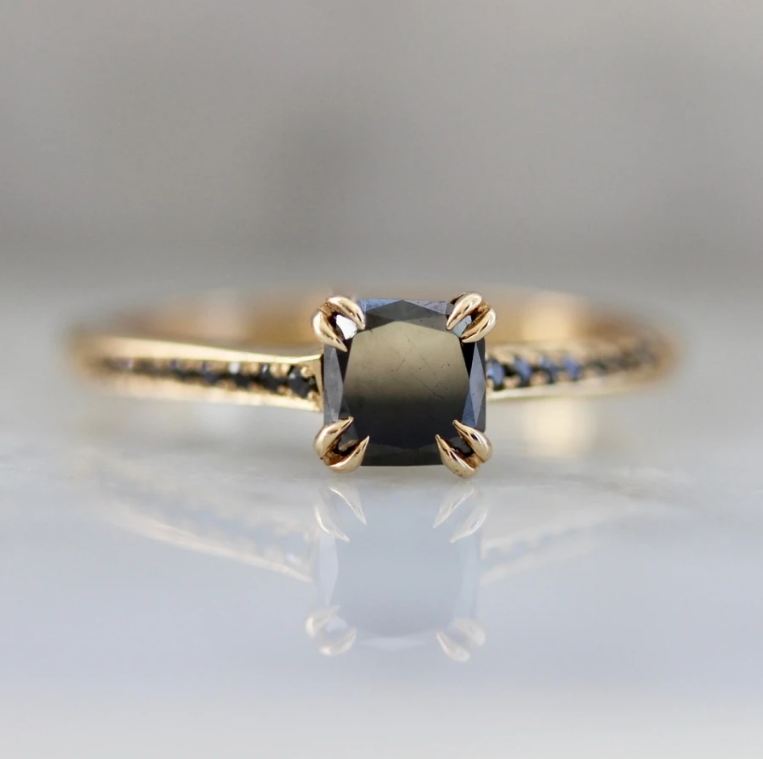 The search for black diamonds is nothing new, it is trending for the last few decades. Due to its shiny texture and uniqueness, and on top of everything it's color which signifies strength and boldness. Only rare things have their value and with this black diamond cushion cut ring you can level up in your life full of love, joy, and togetherness.
There is a lot of things to love and learn about black diamonds, if you are interested to read about black diamonds then you can definitely check with the link below.
What are Black Diamonds?
Why choose this black diamond cushion cut ring?
This black diamond cushion cut ring looks awesome when you wear it with a ring finger or to match it with any color dress you are going to wear. But it will be better if you wear it with a black dress will look stunning. If you wear it to a party then it's hard to take an eye from it. Wear it with a matching wedding band and it's going to steal everyone's attention.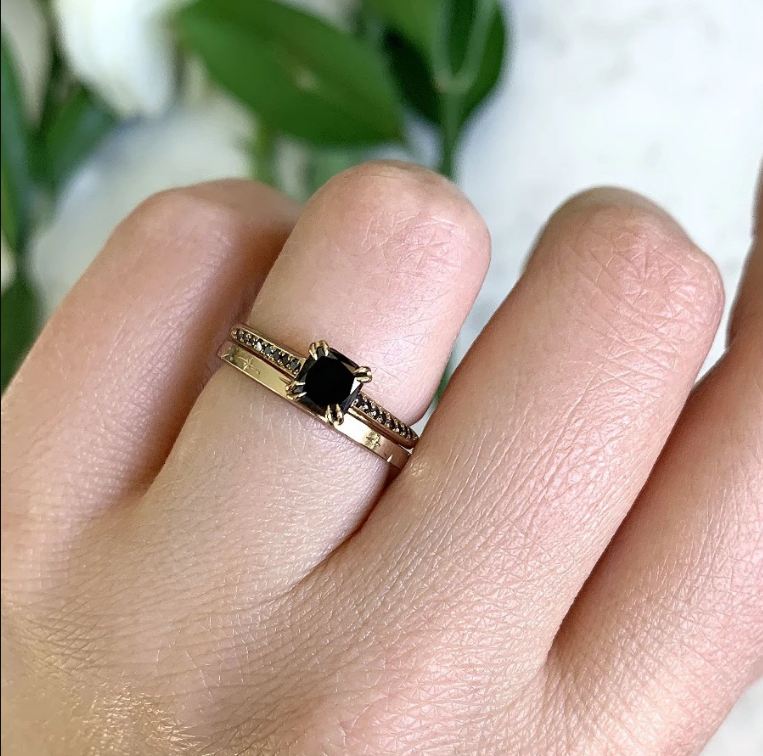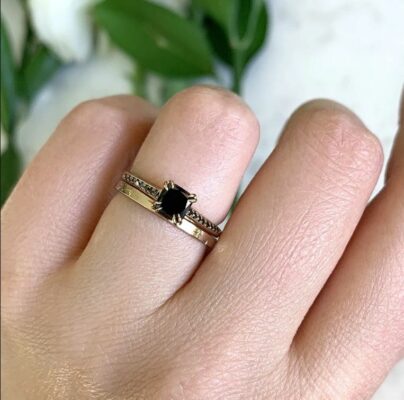 Cushion cut comes with a square shape with round edges, it is one of the unique diamond shapes with a step-cut in its back and a squarish table in the front. The total carat weight of cushion cut black diamond is 1 carat and accent stones are 0.08 carats.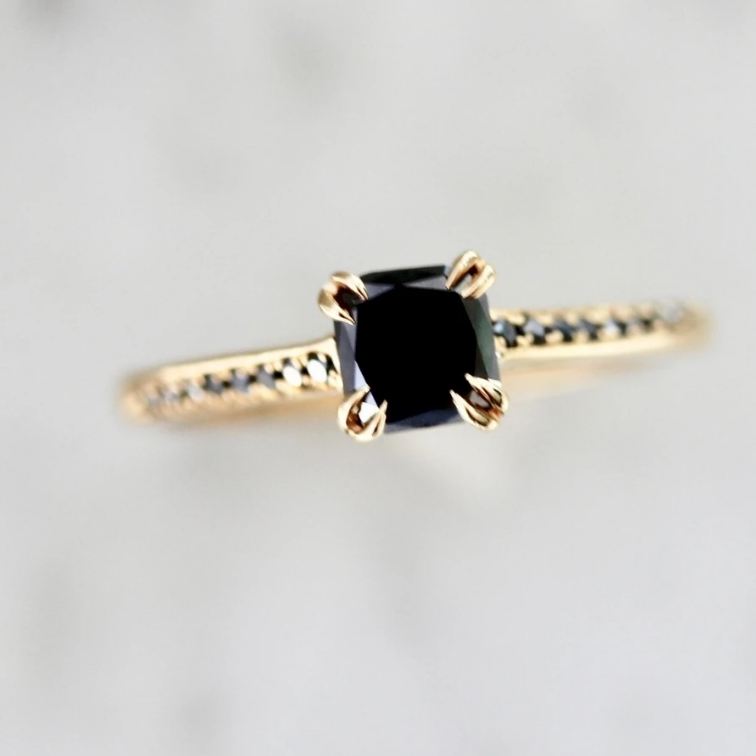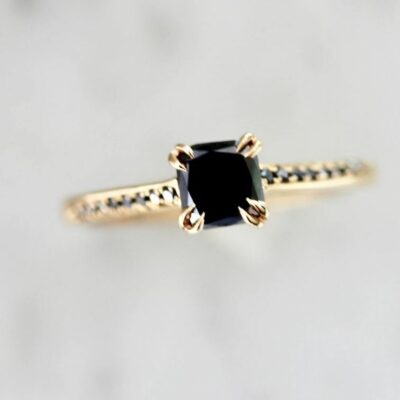 The best thing is that you will get this ring in 14K rose gold, which is trendy. Pink gold or rose gold is one of the favorite colors girls like. It looks wild and bold with the claw prongs that hold the black diamond firmly which ensures diamond safety. The black diamond is natural but treated, Generally, black diamonds are treated to get a jet black texture and shiny luster.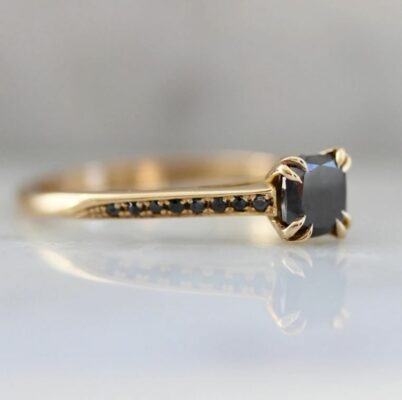 Customization and Delivery
Jogi Gems is a well-known brand when it comes to black diamond and designing jewelry with them. Hence if you want to make a black diamond engagement ring with a different shape of black diamond in the same design then you can contact us directly through mail or our social media networks. We are always ready to work on custom designs for our customers. Also, we can make quick delivery of the jewelry with complete safety as we have a tie-up with the fastest delivery networks such as DHL and FedEx.
If you love black diamond rings with a square shape and wild designs in rose gold then you must definitely select this engagement ring and make her feel happy. Her love for you will increase every single time while admiring this ring while having coffee or at work. Make her feel unique with our black diamond cushion cut ring in rose gold.