Radiant Cut Black Diamond
With a history spanning more than 50 years, the radiant-cut black diamond is regarded as the forefather of the contemporary fancy cut. The diamond's fame derives from the fact that it was the first one to feature a multifaceted crown.
 A Radiant cut black diamond ring is a perfect option for your wedding band. It portrays love, elegance, and passion in its cut range.  Radiant cut engagement rings are quite popular in this era of modern brides who love to spark their aura. 
The exceptional beauty of this natural black diamond is irreplaceable and adorable. The more cuts, the noticeably finer the edges become. A radiant-cut diamond is particularly adaptable for any jewelry because it won't readily scratch you or snag on clothing or hair.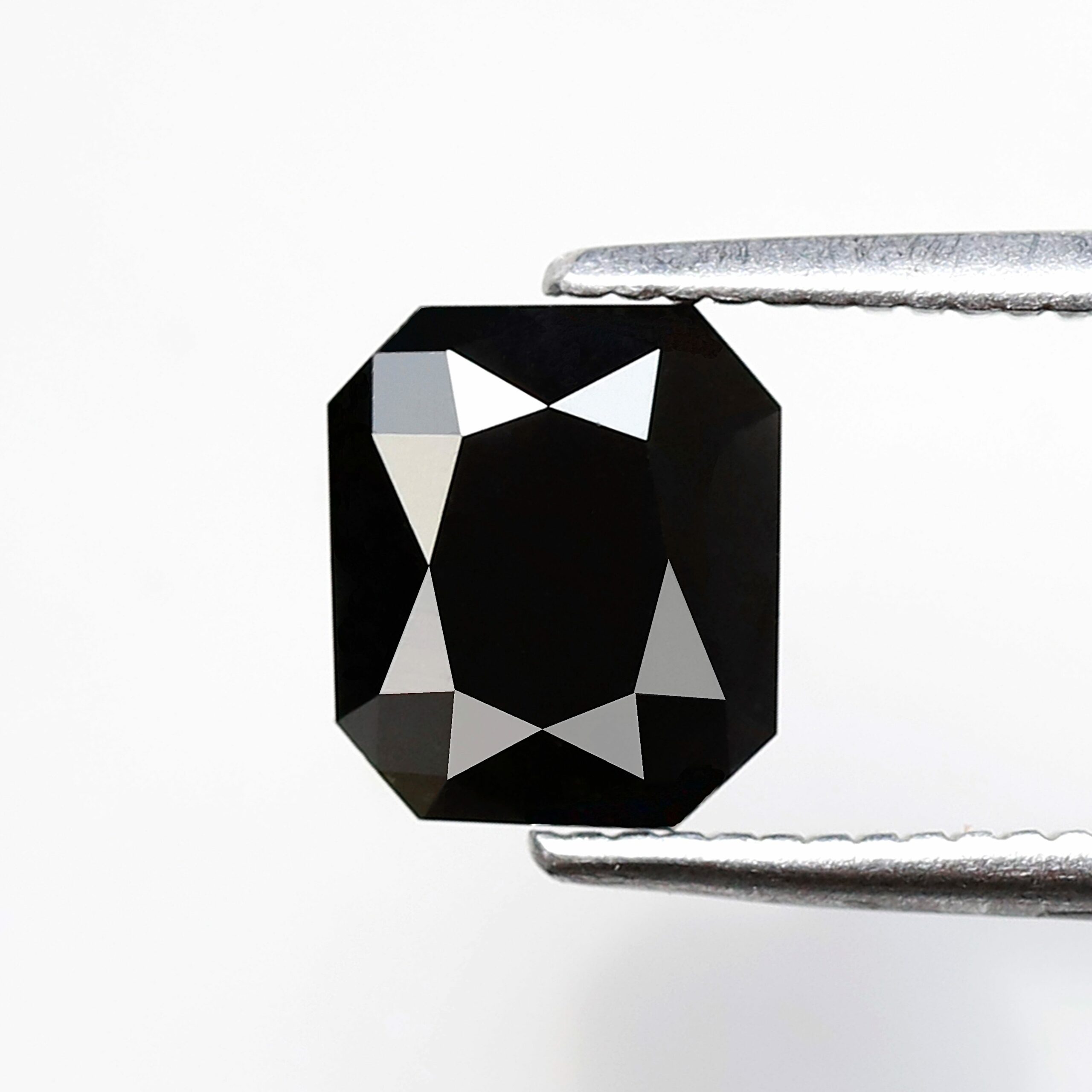 1 carat Radiant Cut Black Diamond Specifications
Explore the specifications of our rectangle shape black diamond below. 
This cut is in fact dazzling, living up to the hype. While it does reflect the emerald cut because of its octagon shape and chopped corners, the faceting is more like the round radiant cut.
This

 loose black diamond

is a perfect Radiant natural diamond

 It features a natural black color with rusty clarity to give an authentic look

The stone measures 6mm in size and 1.26 CT in weight

This radiant cut diamond is 100% of AAA class quality that is ethically sourced and conflict-free

You can customize your set of jewelry or order loose diamond radiant diamonds with us
For couples who adore the emerald cut's features but crave the dazzle of a square brilliant cut diamond, radiant shapes are superb.
If you want to learn in detail about black diamond shapes then you can go through the like below
What are Different Black Diamond Shapes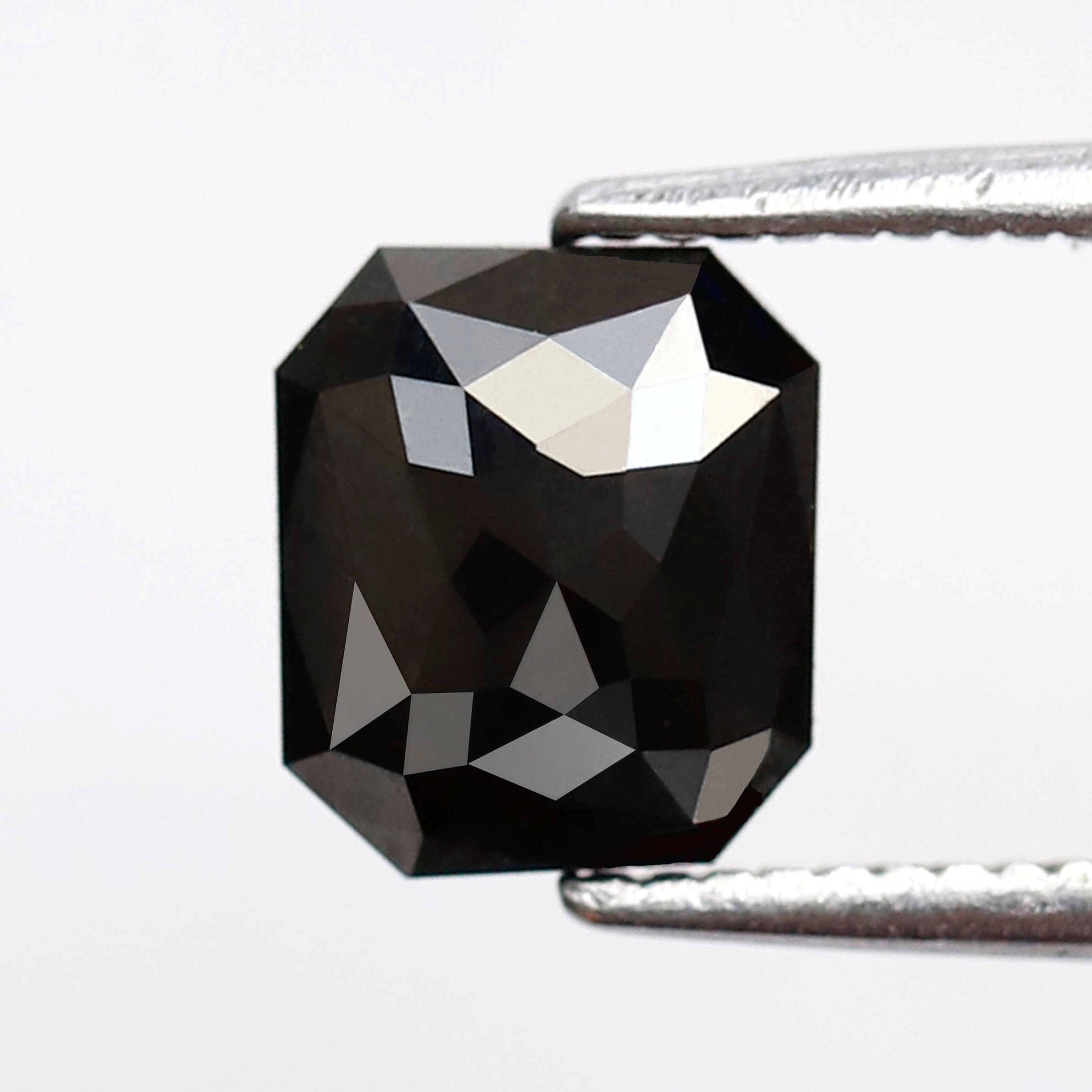 Explore more about the settings and pairing of a Radiant cut black diamond
Due to an exceptionally versatile look and size. The radiant cut diamonds fit almost all types of ring settings. To understand in detail about the cuts and settings read more. 
The ideal and trendy setting for couples to choose as their wedding band is the Solitaire setting. Shine bright and hide no sparkle of the modern ring. Cherish the huge stone while flaunting the solitaire ring on your hand. 
If you are looking for a more protective kind of setting, try a bezel setting. This setting provides protection to your Radiant cut gemstone with a smooth polished band to support the stone, is just an excellent idea to pair. 
To accentuate the radiance of the stone you can pair it with a two-stone setting as well. With this setting, you display a perfect idea of elegance and feminity. 
Personalize your radiant-cut black diamond your way! Create a magical moment on your wedding day.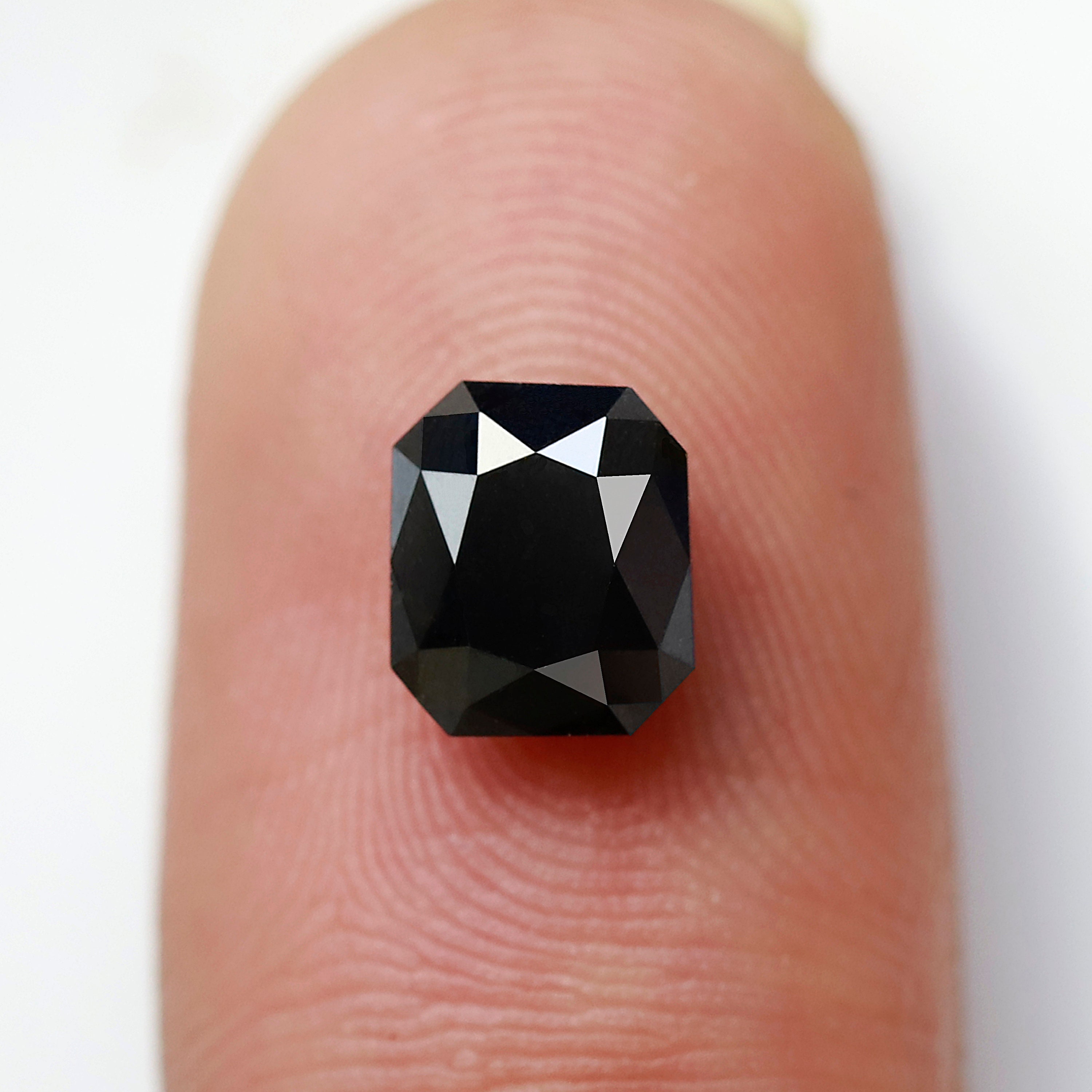 To Conclude
Rest your heart in us, while we bring you 100% natural diamonds that are ethically sourced. We aim to win your heart with quality and experience at Jogi Gem. You can discover a vast range of beautiful loose black diamonds, salt and pepper diamonds, and authentic black diamonds, and even customize your wedding bands with us. 
Wait no more! Head on to our customer support chat box for smooth diamond selection.
Product SKU:- BLK-4053