Pear rose cut diamond ring
Try something unusual this time with this pear rose cut diamond ring in 14k rose gold. There are lots of people who are turning towards something that is unique and that's why we are bringing you with this pear shape rose cut diamond ring in 14K rose gold.
This ring is one of the most beautiful concepts of how a modern rose cut diamond is pair with rose gold to match up today's trendy jewelry style. Rose cut diamonds are quite larger than the normal brilliant cut diamonds because of their flat back concept and they consist of triangular facets that don't shine but helps to look inside the diamond with a larger view. The light passing through the diamond reflects it in an extraordinary way which makes this ring look unique and elegant.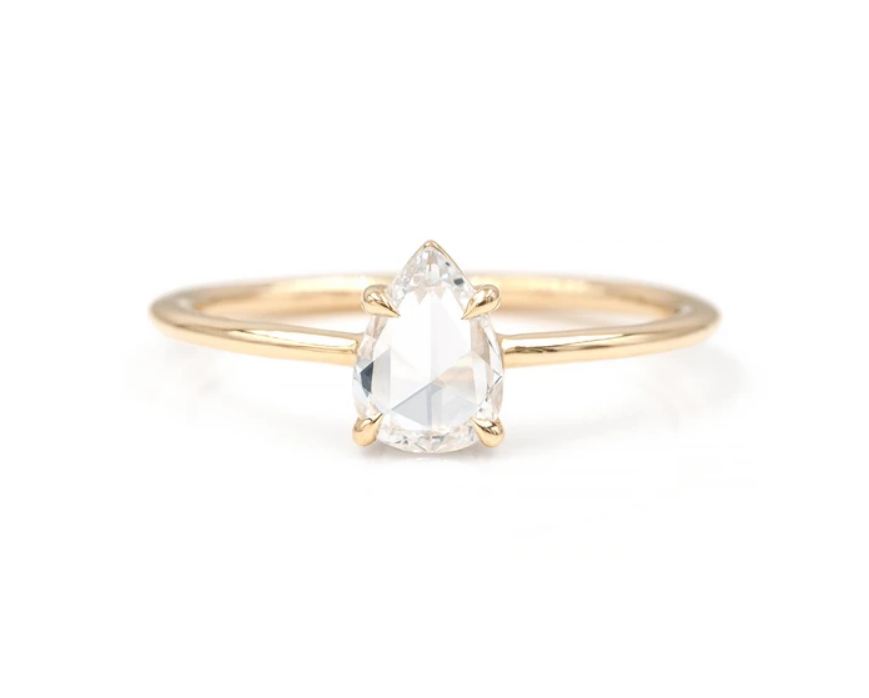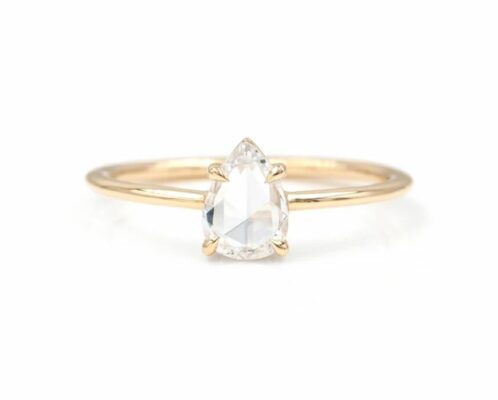 Rose cut diamond in pear shape has its own bling, especially this one which features D color and VS2 clarity. If you compare this diamond with the ordinary diamond it might cost higher than the rose cut we are offering in the ring. Hence if you want to own a diamond ring of high quality at a low price then you can switch toward a rose cut diamond ring which will cost cheaper but with the same bling that is unique.
If you want to learn more in detail about rose cut diamonds then you can check with the blog link below. In this blog, you will get to know interesting facts and history about the rose cut diamond shape and cutting and how it made a come back in the modern-day jewelry in the 21st century.
History of Rose Cut Diamodns?
What is so special about Pear Rose Cut Diamond Ring
The most amazing thing about this pear rose cut diamond ring is that it features a rose cut diamond of 0.50 ct which looks bigger than the full cut pear shape of the same size.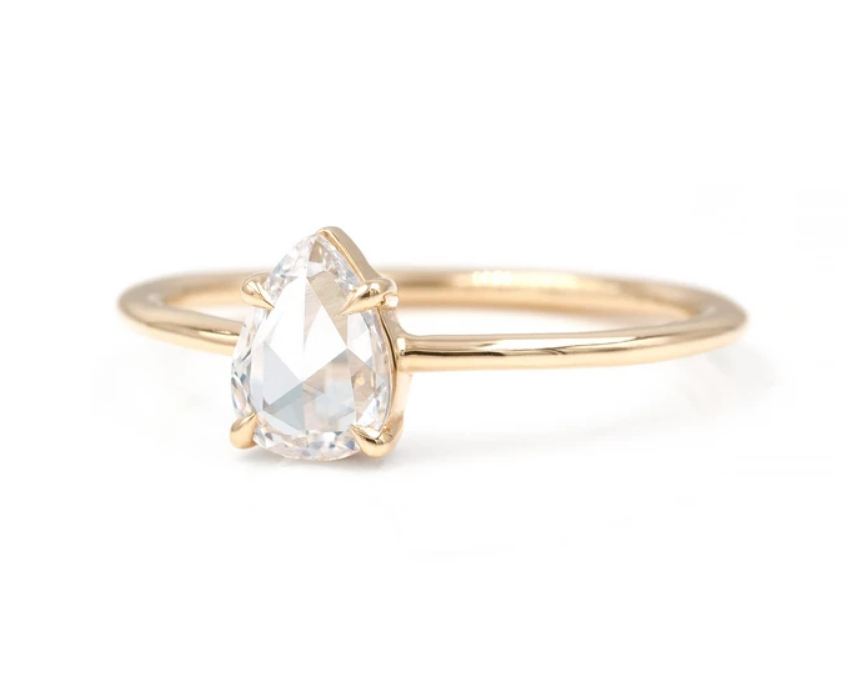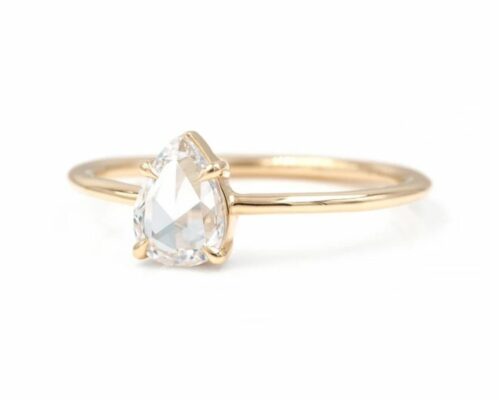 This pear shape comes with perfect triangular facets and D color, VS2 clarity which shines bright in the center of the rose gold engagement ring.
Rose cut diamonds are highly preferable if you are fond of different treasures in diamond and jewelry. The gorgeous rose cut is set in 14K rose gold 4 prong setting, the whole band is made of 14K rose gold which makes it stand different from ordinary modern jewelry.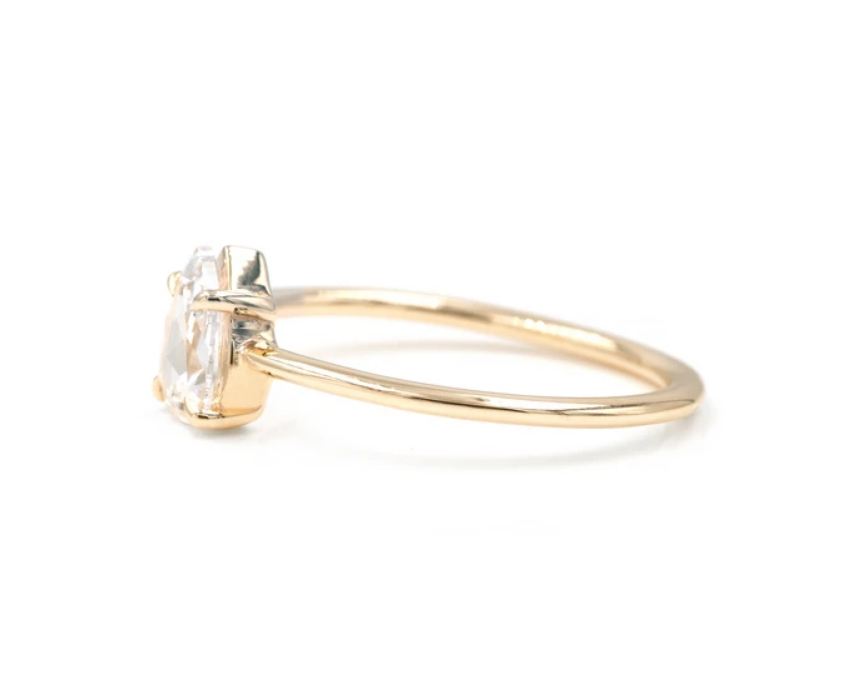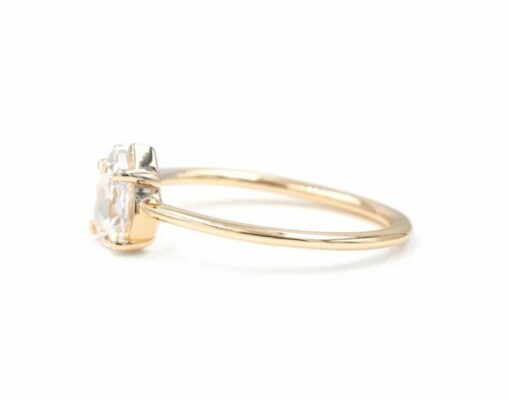 This rose cut diamond is ethically sourced and hence it catches the attention of many people who decide to buy a diamond ring that is conflict-free. It is one of the best solitaire ring one can ever own, different and one of its own kind.
Jogi Gems also offer customization to their customers, so if you want to add a band of diamonds in the accent stone around this ring then you are free to ask us. We will make the ring of your design as we have expert designers and artisans who can complete your wish in the meantime.
So what are you waiting for, buy this ring now at the best ever price and gift it to your special person on their birthday or on your anniversary and let them know how special they are for you.