Six Prong Rose Cut Diamond Ring
Get ready to fall in love with this Six Prong Rose Cut Diamond Ring in 14K yellow gold. With this raw and natural design, the modern rose cut diamond of 0.35 carats is set in the middle with a stronghold of a six-prong setting. 14K gold is one of the purest and strongest gold available when it comes to jewelry making.
Whenever it's regarding diamond a strong metal is necessary and no metal can do it stronger than a 14K gold. Rose cut diamond is surrounded by six accent stones which are round brilliant cut natural diamonds of 0.01 carats each. This tiny assortment in the surroundings makes this ring eye-pleasing.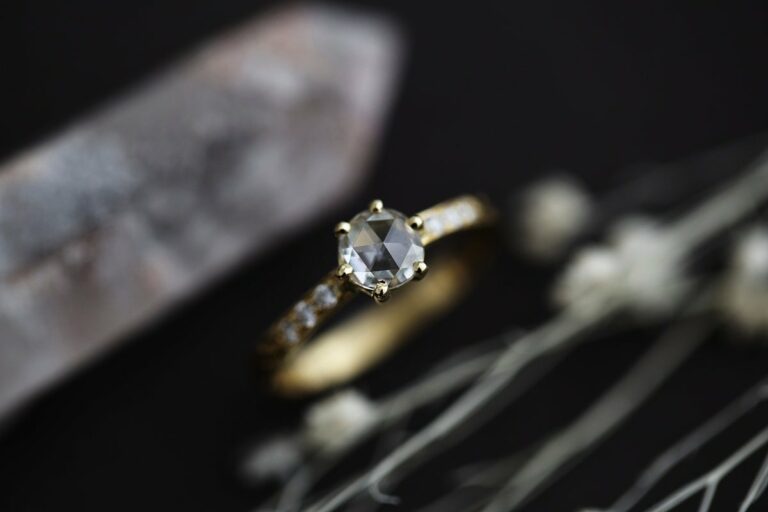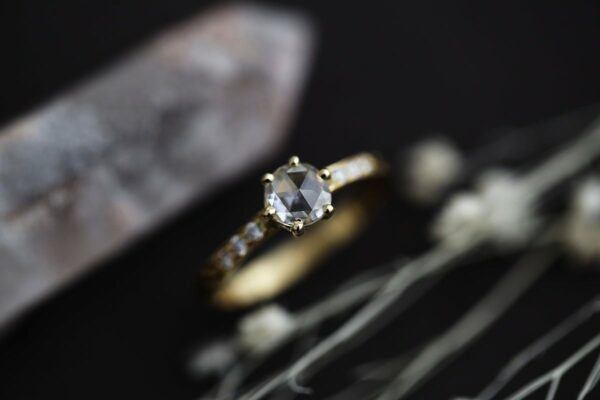 Rose cut diamonds are unique and it's because of their shape that looks like a rose cut flower bud is about to bloom. They are just like brilliant-cut but looks larger in shape due to their flat back appearance. It is a part of history when diamonds were cut mostly in the shape of rose cut before the brilliant-cut diamond shape was discovered. If you want to learn more in detail about these unique diamond cut and their history then you are free to read the blog in the link below.
History and Facts about Rose Cut Diamonds
Six prong rose cut diamond ring features
Gorgeous Six Prong Rose Cut Diamond Ring features a rose cut diamond of 0.35 carats which has F color and VS clarity that promises to shine brighter while you wear it in natural light or in the party. Facets of a rose-cut diamond are triangular in shape and this is why the light passes easily through it and the corners of the diamond sparkle more. The perk of a rose cut diamond is that it looks bigger apart from its carat weight on your finger.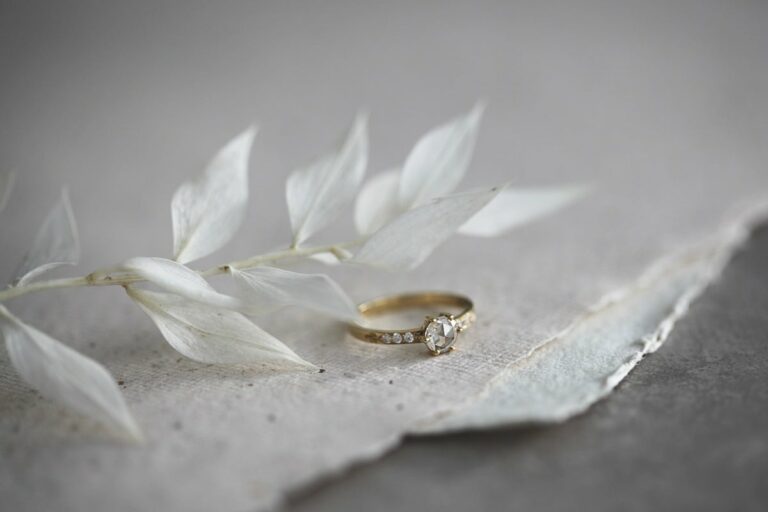 The perfect ring to gift a person you love if you are always looking for something different. Six Prong Rose Cut Diamond Ring has accent stones which add beauty to it in 14K yellow gold. Six prong looks adorable and it makes the prong setting looks gorgeous. Hence one of the best reasons to own the Six Prong Rose Cut Diamond Ring is that it has the best shine with a unique look of diamond that has its own importance for ages. Also, you can own them because they cost less than regular brilliant-cut diamonds.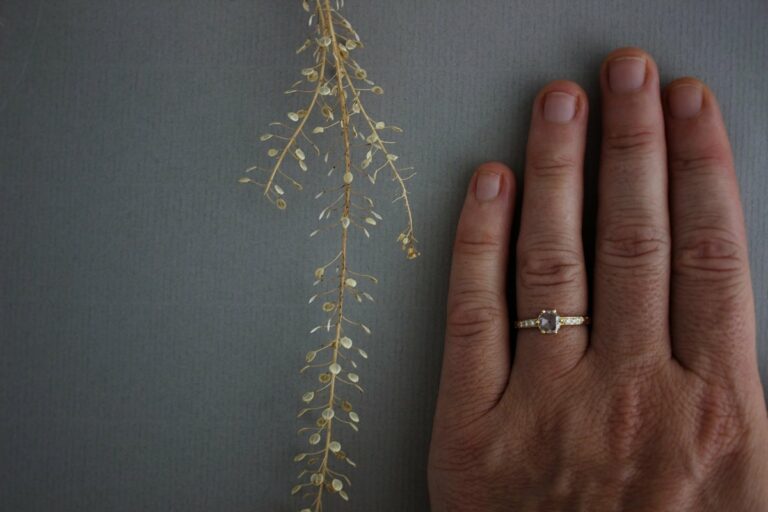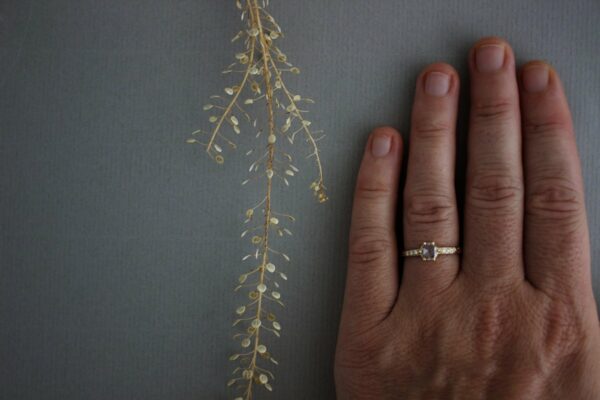 Customization and Delivery
If you have a different design in your mind with this rose cut diamond or you want to change the diamond in the center stone then you can ask us without hesitating. Jogi Gems are open to customization requests as we understand the unique and precise needs of our customers. Hence if you have any such idea then you can mail us or contact us we will take the lead and do it for you the way you want.
Jogi Gems believes in delivering quick services to its customers as we have everything ready in stock we prefer to deliver the jewelry and diamonds across the globe within a week with the help of  DHL and FedEx. As we take complete guarantee of the most precious jewelry items which we deliver to the different corner of the world.
So you can order this Six Prong Rose Cut Diamond Ring now and propose the love of your life and add a spark of happiness in your life.