Rose cut black diamond bridal ring
An engagement ring that will wind your heart, this rose cut black diamond bridal ring is designed to fall in love with it over and over again. Mostly for the black lovers who flaunt their style by wearing black this ring will turn out a boon for them. It has natural diamonds in it which are ethically sourced under KPCs norms, We take care of our customers and they are completely eligible to know the source of the diamonds they are going to wear.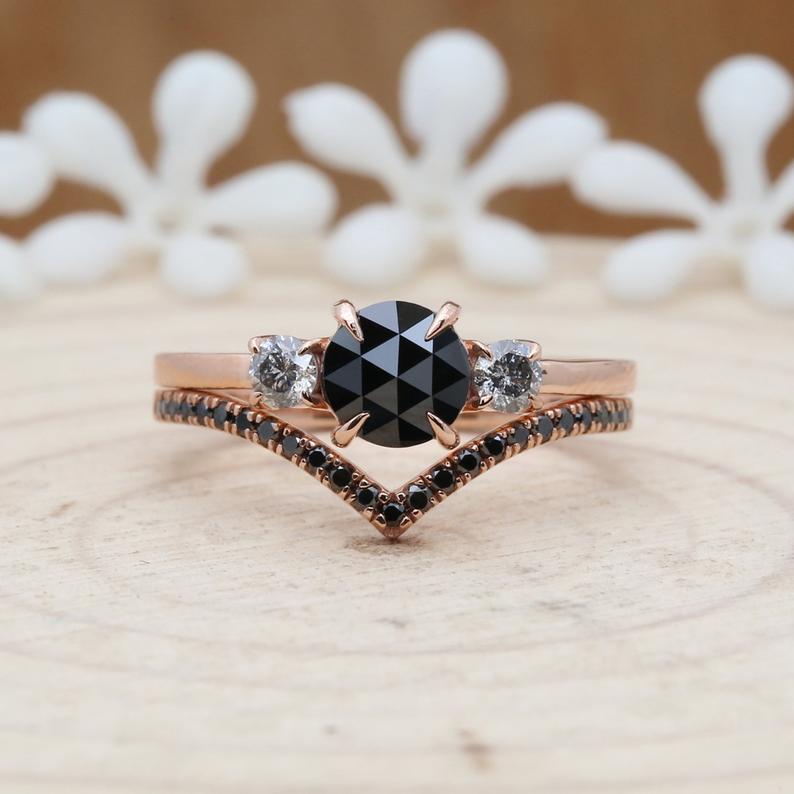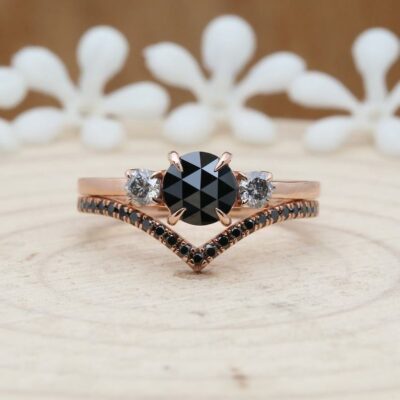 Rose cut black diamonds are generally used to get a vintage look to the ring and when it is set in a rose gold then it changes the look of a diamond ring completely. But here you will see a rose cut black diamond in this ring which enhances the boldness in this ring and the salt and pepper diamonds around the accent stones makes this ring look wild. To add the cherry on the top of this ring we are providing you a black diamond band in a chevron shape.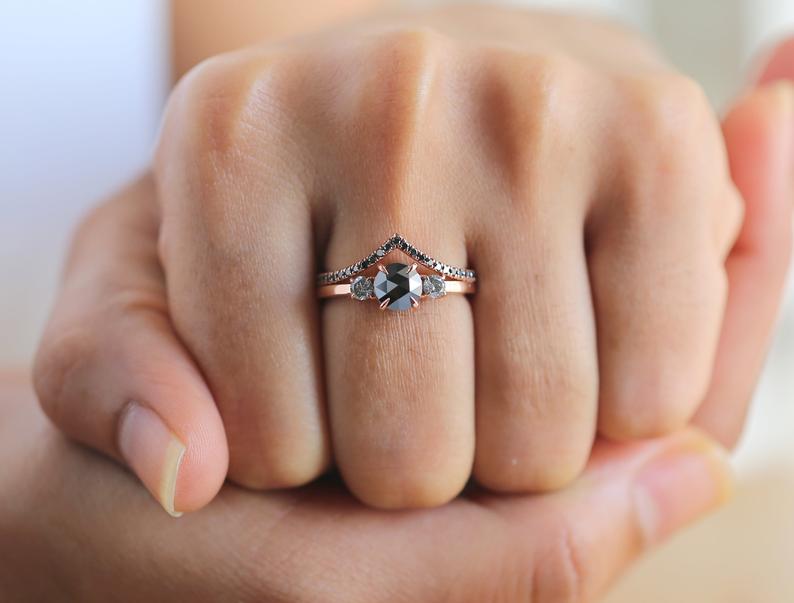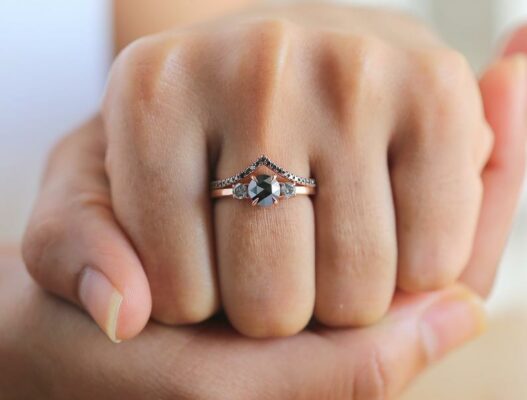 Engagement rings with black diamonds are gaining huge popularity in the modern-day jewelry trends most likely to see in vintage-style jewelry. For many, black diamonds might be a new thing, and for some, it might be interesting but if you really want to gain more detail about the use of black diamonds in modern-day jewelry then you can tap on the blog link below.
Use of black diamonds in modern day jewelry
Details of Rose Cut Black Diamond Bridal Ring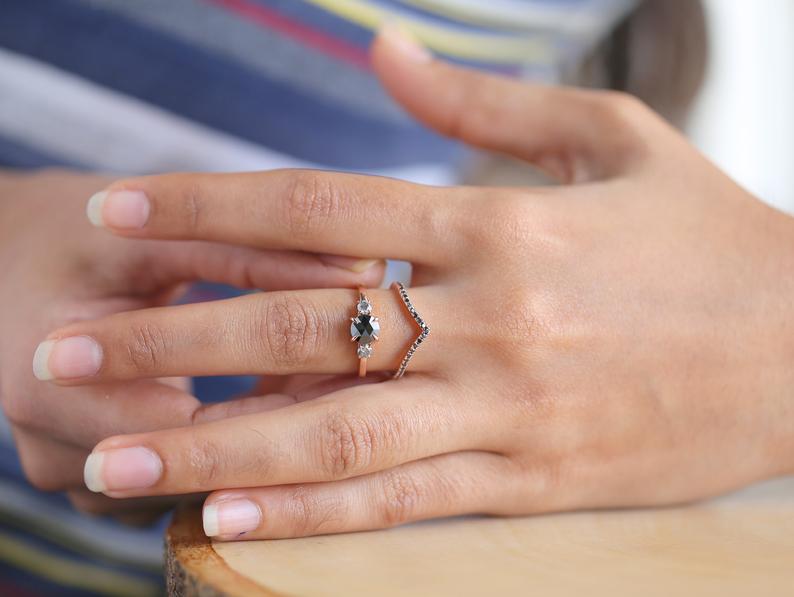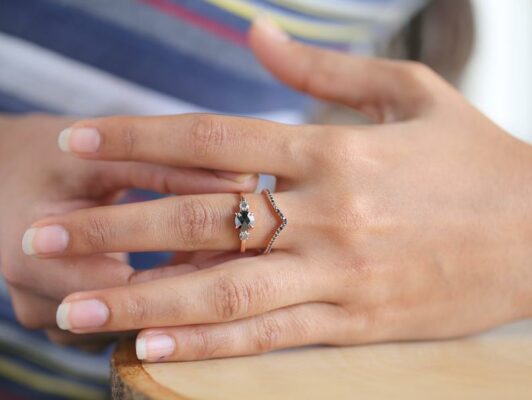 Let's talk about this rose cut black diamond bridal ring in detail::
This rose cut black diamond bridal ring has a center stone of 0.70 carat which is of AAA quality.
It is also called a three-stone diamond ring because of two 0.20 carats each salt and pepper diamond in round brilliant cut shape set as accent stones.
This black diamond ring comes with a gorgeous black diamond chevron band which makes it look wild.
The whole ring is made in 14K rose gold and the black diamond is beautifully set in a 4 prong setting.
If you want to gift a black diamond engagement ring then you can select this for sure.
Choose this gorgeous ring and make your girl happy forever if she loves to wear a black dress or black outfit all the time.
Customize your own Black Diamond Ring with Jogi Gems.
If you want to customize your dream black diamond ring with us then you are most welcome to come and inquire with us. You can mail us with the possible details you have with the diamond shape, design and measurements so we can start with your custom work and yes, don't forget the deadline, by when you need the ring to your country. We can ramp up the work with our skilled artist who works 24/7 to design your desired ring in meantime for you. Jogi Gems have a huge inventory of black diamonds in various shapes and sizes you want, If you need a custom shape in black diamond which is not available then we can do that for you too. And all these in your budget, We can design your rings in 14K or 18K white, yellow, or rose gold for you as per your wish.