Pear shaped rose cut diamond ring
If you are looking for something classy then this pear shaped rose cut diamond ring is the best one for you. This diamond ring features a band with a set of baguettes on it that looks authentic and unique. The teardrop or pear shaped rose cut diamond is set in 14K yellow gold which is one of the purest forms of gold in jewelry.
Teardrop or pear shaped diamond is gaining popularity due to its shape which is pointed at the tip, when it is placed upside down it looks like a teardrop. Therefore if you are hunting for an engagement ring with the best quality diamond at a low cost then this pear shaped rose cut diamond ring is all you need.
Rose cut shape is known for its triangular facets on the diamond which tends to be one of the oldest diamond cut but it is gaining popularity in modern-day jewelry too.
If you want to know more in detail about rose cut diamonds then you can follow the blog link below.
Medium button
Reason to own this Pear shaped rose cut diamond ring
Pear shape or teardrop is one of the famous shape in diamonds now a days due to its shape.
It looks aesthetic as well as dramatic when you match it with your vintage or aesthetic selection.
Pear shaped rose cut diamond ring comes with a matching band made with baguettes to enhance its beauty.
The rose cut shape of diamond make this ring cost cheaper as it appears to be bigger in size but has less carat weight.
Rose cut shape makes your ring look different from ordinary diamond rings due to its unique facet structure.
Pear shaped rose cut diamond ring is the best piece you will ever own and propose to your dear one.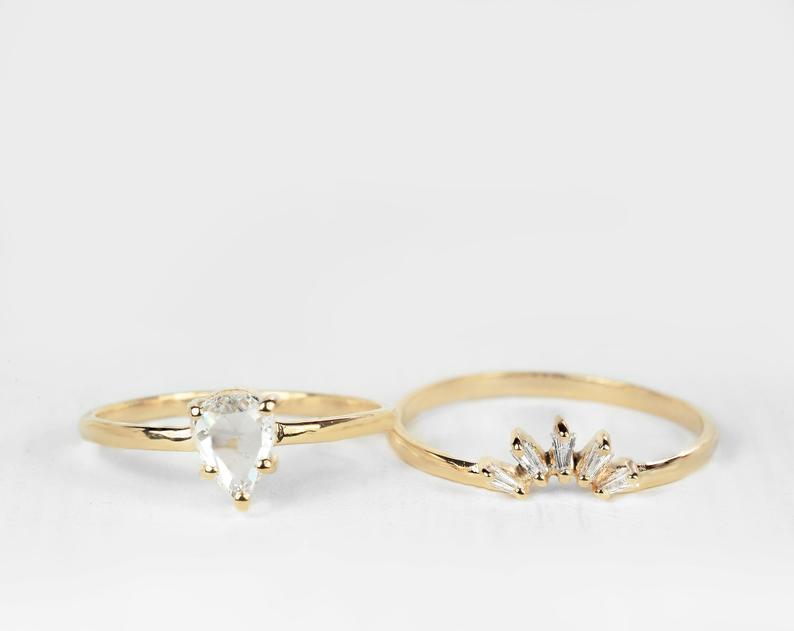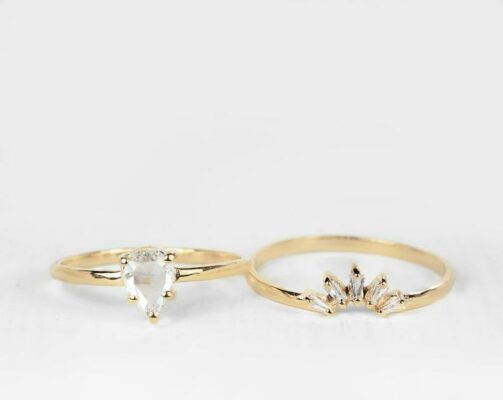 We also offer customization offer to our beloved customers so if you want us to redesign this ring in your choice then you are free to contact us with your requirements and we will make it happen for you in the meantime.
So what are you waiting for? Just grab this offer right now and own this gorgeous ring at best price now.