Heart Shape Black Diamonds
Do you like heart shape black diamonds? If you are a black diamond lover, you must pick this huge 2.69 Carat Heart Shape Black Diamond to design your engagement ring. Black diamonds are enchanting and beautiful with flawless surfaces and opaque clarity. The growing trend of black diamonds has put many jewelers to use them in their jewelry pieces in recent past days.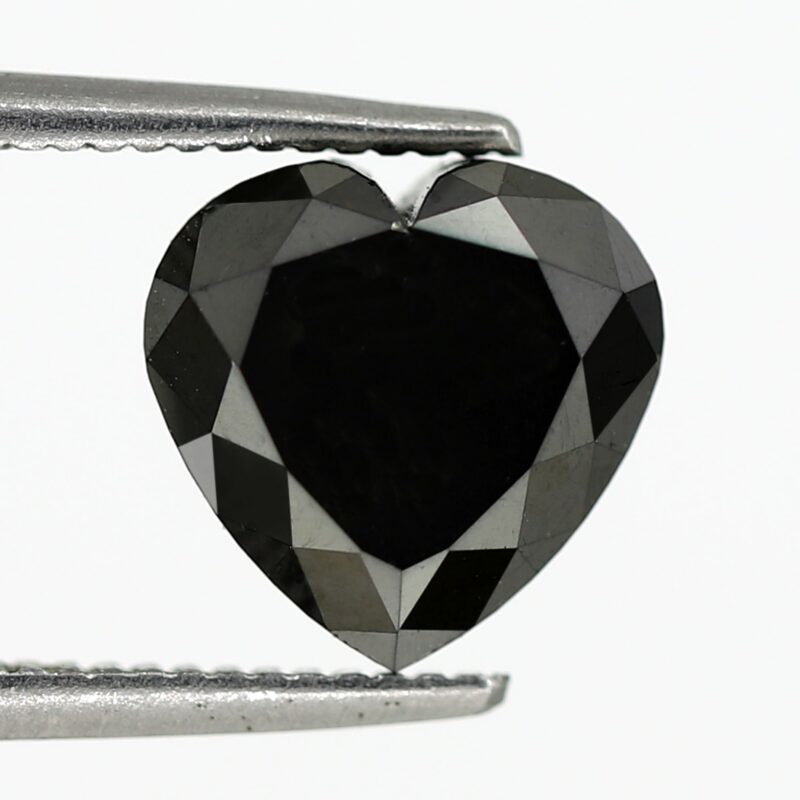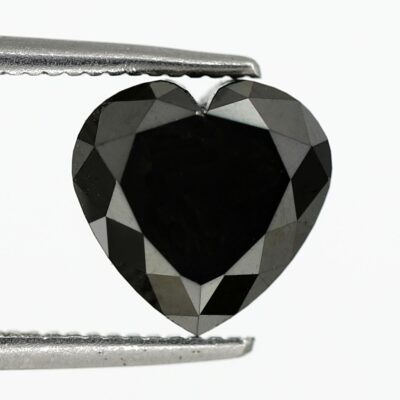 The heart shape is one of the most cherished diamond-cut across the world. Heart cut black diamond rings symbolize love and compassion towards the person you love the most. Therefore if you are jewelers and want to design a black diamond engagement ring in heart shape then you must choose this black diamond in heart shape for sure. This black diamond is huge which will cover your figure and most importantly it is affordable to purchase.
You can even choose this heart shape black diamond to make a gorgeous pendant in 14K yellow gold. There is magic in this heart shape black diamond, you can use it both ways, whether you use the front side or backside of it. The backside is cut in the rose cut which is one of the antique shapes in heart shape diamonds. There are several this you can do with this black diamond which is close to 3 carats in weight.
Do you know black diamonds are available in different shapes and sizes from a heart shape to another fancy shape? Well in the blog below you will get the definition of each shape including heart shape diamond.
Different Shapes of Black Diamonds
Heart Shape Black Diamonds in Details
If you want to know more details about these gorgeous heart shape black diamonds then you can see them below. This heart shape diamond has some amazing features which you must know.
This heart shape black diamond is of AAA quality with fine luster
The size of this black diamond is 8.2 mm X 8.2 mm X 4.8 mm which is aptly heart shape.
It weighs around 2.69 Carats making it a huge heart shape black diamond in our stock.
You can create awesome jewelry like heart shape pendant or ring with this black diamond
The color of this black diamond is jet black in opaque clarity and AAA quality.
The backside of this black diamond is a unique rose cut in shape with triangular facets which makes it unique.
Customized heart shape black diamonds for jewelry
Heart shape black diamonds are most rare and there is a great demand for them, At Jogi Gems you will find heart shape black diamonds in different sizes. And if you want to buy a custom shape heart shape black diamond then you can make a contact directly to us with an email or the chat button on our website. As a leading supplier of black diamonds, we can offer you heart shape black diamonds in any size you want.
Just reach us without hesitation and we will cut the heart shape black diamond as per your wish. Or if this black diamond matches your need then you can make an order now for the best price.