"Reasons to choose Oval Black Diamond"
Oval black diamonds are one of the most in-demand diamonds in the market currently. Famous celebrities like Hailey Bieber and Blake Lively celebrating their engagement with these rings have made the Oval diamond trend on the list of popular diamonds. 
The Oval Shape Diamond is a perfect way to ditch old-themed regular diamonds and rock a vintage look on the wedding day. The shape expresses the grand look of the diamond. 
In this article, find out how are Oval diamonds trending and most wanted by the current generation.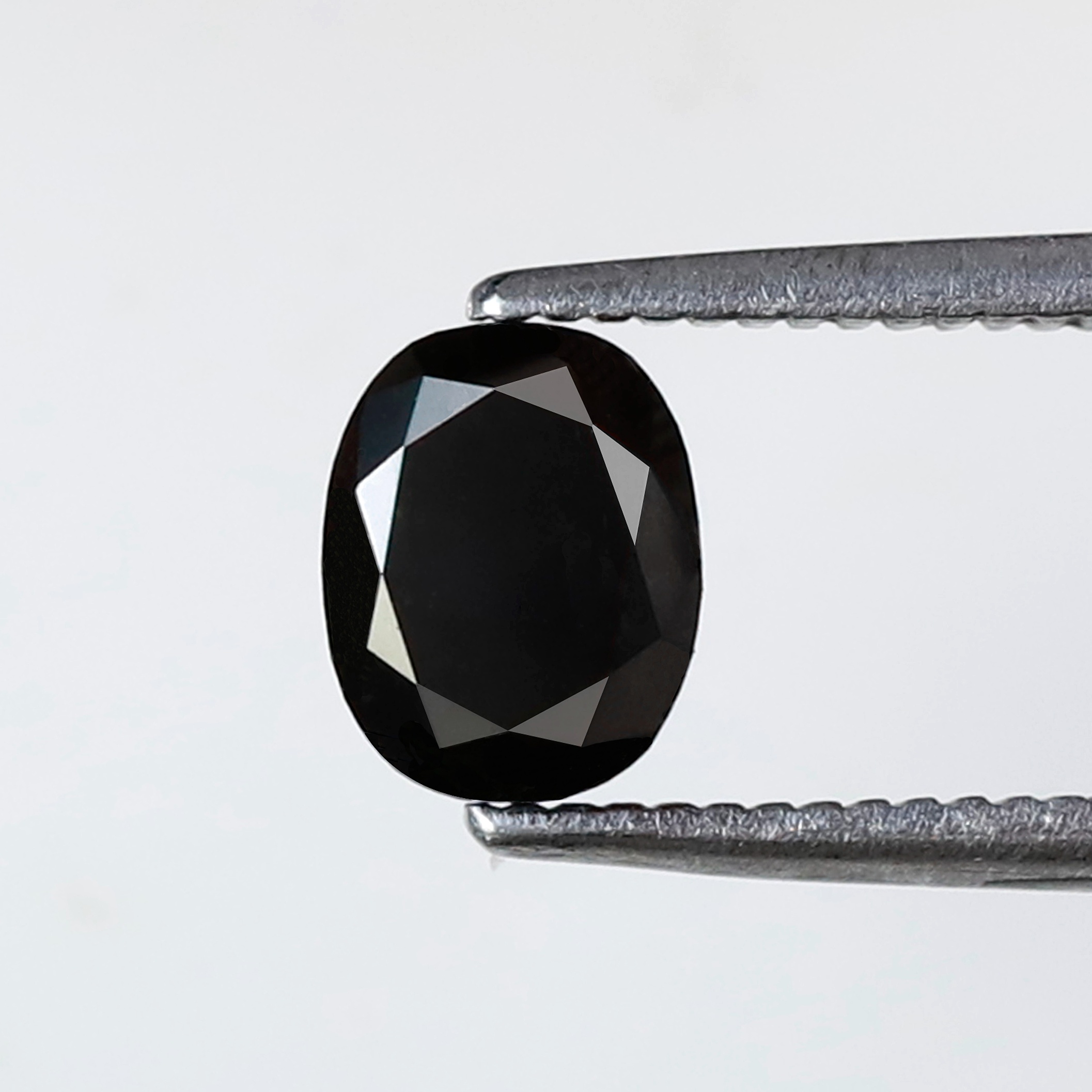 The cut of Oval Black Diamond
The oval diamond's thin body gives it a lovely, extended appearance. This mostly makes the hand and fingers look slimmer. The diamond is less likely to chip because it doesn't have any sharp corners.
An Oval Cut Diamond is magnificent and one of a kind, dazzling with fire and brilliance. The Oval is an "elegant" form that seems larger than other shapes of the same carat weight due to its elongated design.
An oval diamond is a great option if you like rounder designs but want a stone with more personality. Additionally, oval diamonds typically cost less than round brilliants.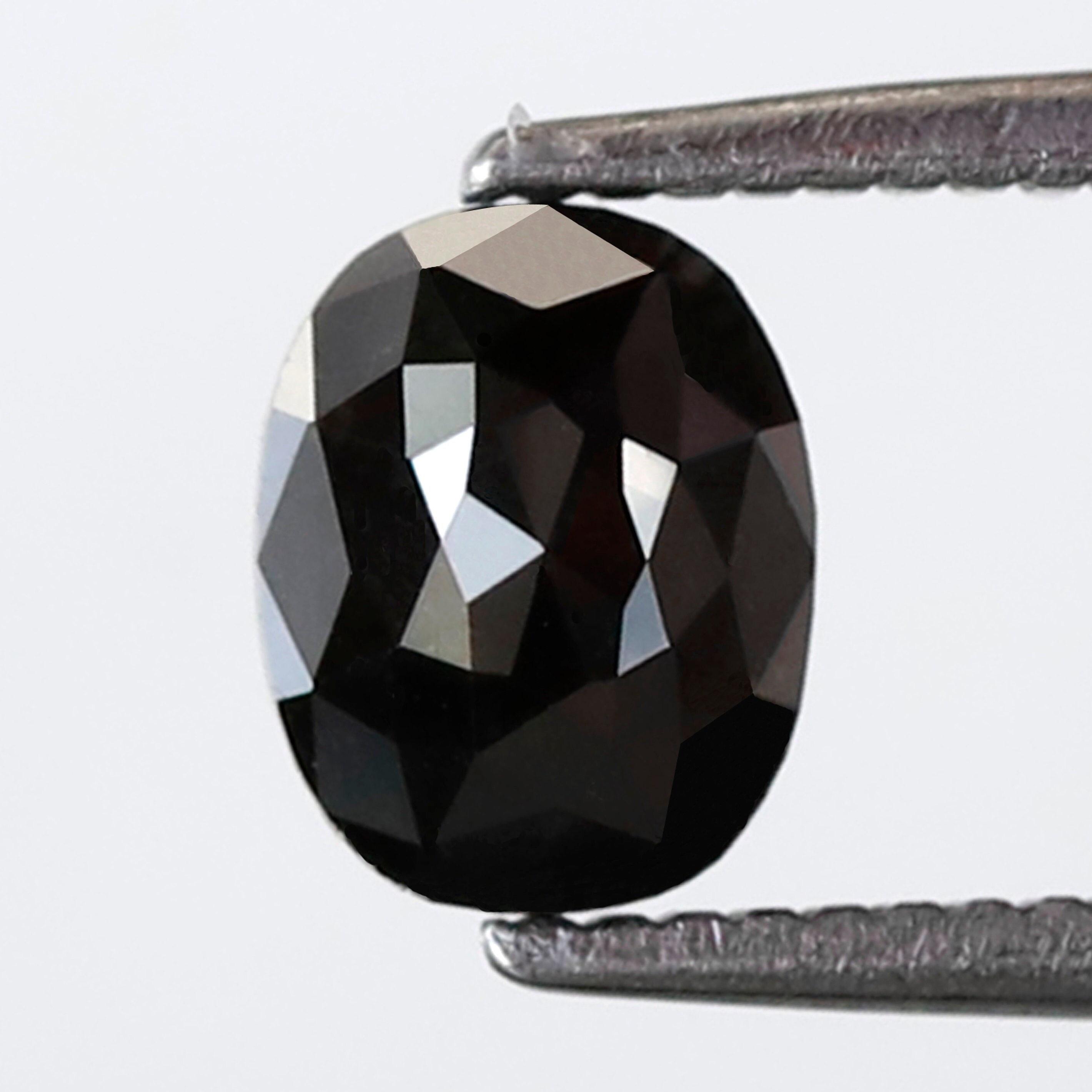 How to set your Oval Cut Diamond 
An oval-cut diamond ring can be created in almost every setting type, from side stones to vintage. But in a few certain fashions, oval diamonds appear very stunning. With ideas for engagement rings, we've detailed the greatest settings below.
The classic Halo settings: An oval cut radiates even more when encircled by a glittering halo of tiny diamonds. Oval Black Diamond Engagement Ring with a halo setting is full of personality.
The effortless Solitaire settings: A solitaire setting is a traditional, modest design that lets the oval take center stage. A solitaire ring will always be in trend, whether made of yellow gold or rose gold. 
The Unique Side-stone settings: The extra shine gives the oval form more beauty, whether it's a three-stone ring or a setting with several stones.
The ever-lasting Pavé settings: A pavé ring gives every oval-cut diamond more persona and artistry. The designs range from twisted bands to pavé rings in the style of solitaires.
Check out different black diamond shapes in our blog link below.
Black Diamond Shapes
The benefits of our Oval black diamond
Natural Black diamonds look magnificent to pair when beautifully cut and shaped. Here are all the reasons you should check out this beauty. 
This diamond is naturally sourced and mined with 100% originality 

It has a sparkling look of oval cut with 1.03 ct which enhances the vibe of the diamond 

The overall diamond is 6mm in size and has a gorgeous natural black color 

It has a rusty clarity which gives an antique finish to it

This Oval shaped black diamond is an absolute AAA-class gem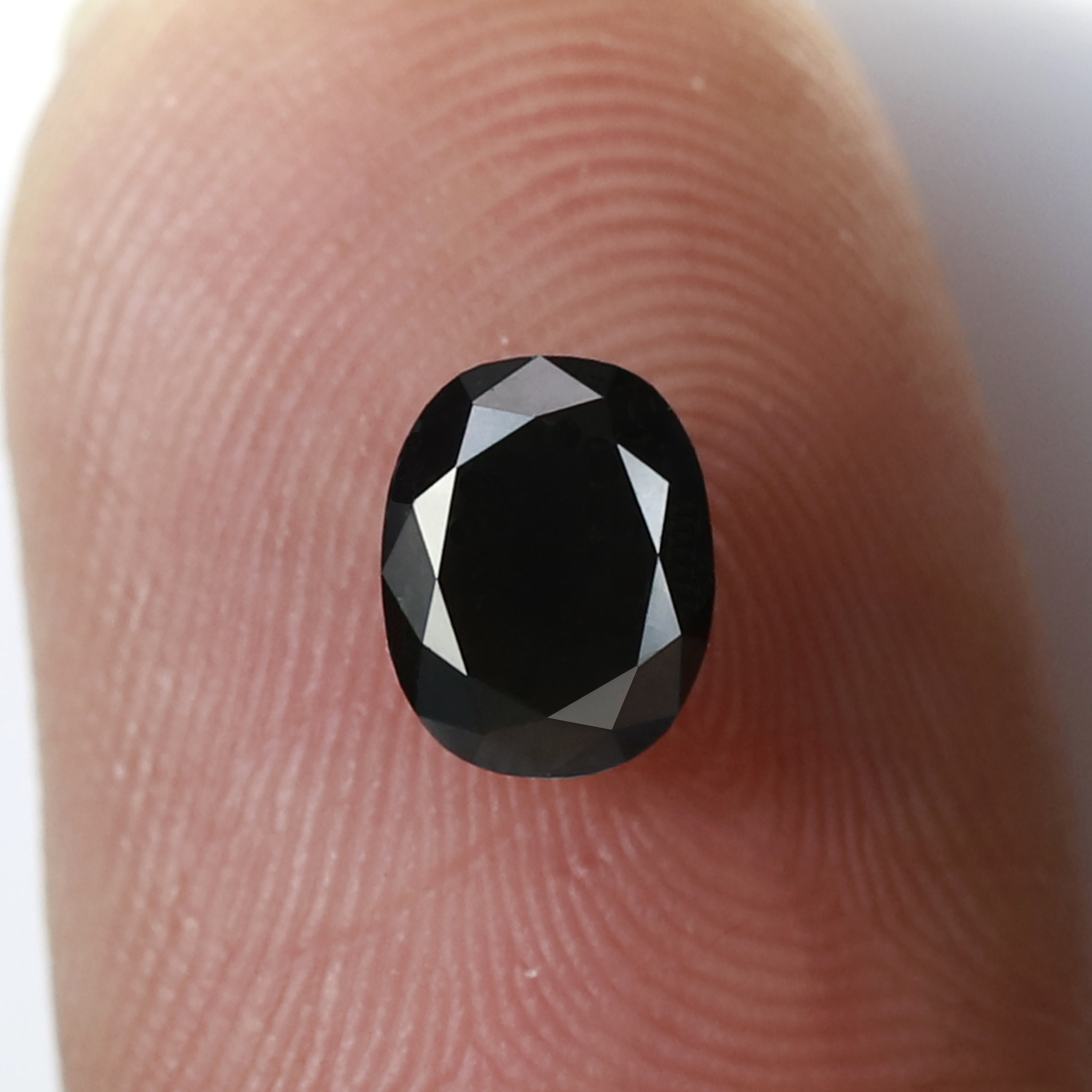 To Conclude
If you want a beautiful design with a distinctive flare, an oval-cut diamond is a right choice. Shop the exclusive range of diamonds on our site www.Jogigems.com. Tap on the chat bar for assistance.