Black diamond kite cut
If you are wondering to design an engagement ring with a kite shape diamond, this black diamond kite cut is the accurate one for you. Kite shape diamonds are getting great exposure nowadays due to their unique cut and shape. Some black lovers are always looking for unique shapes in black diamonds and hence Jogi Gems is presenting you with this black diamond kite shape in 1.61 carats.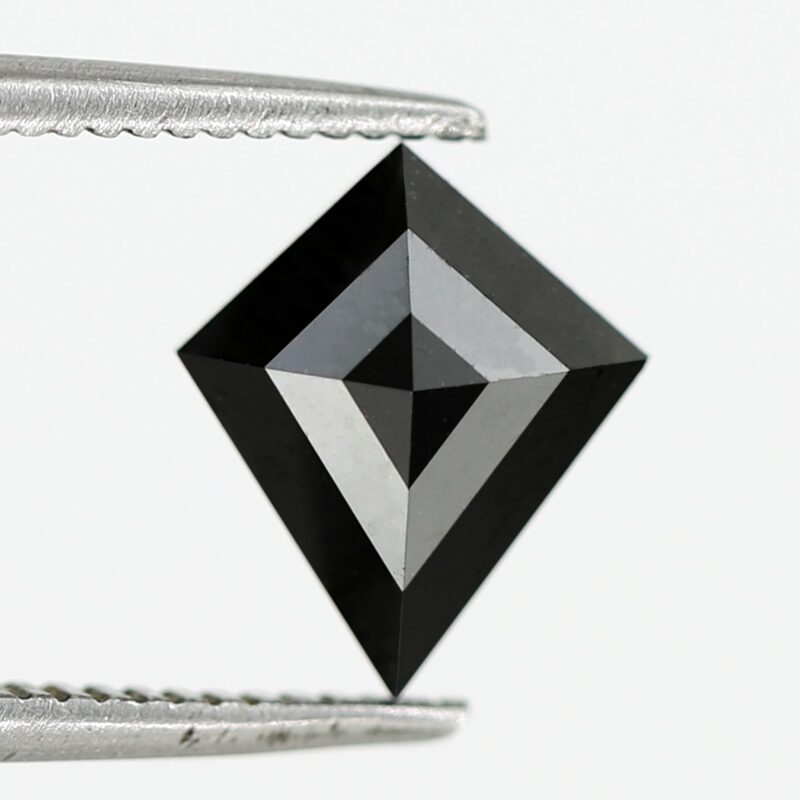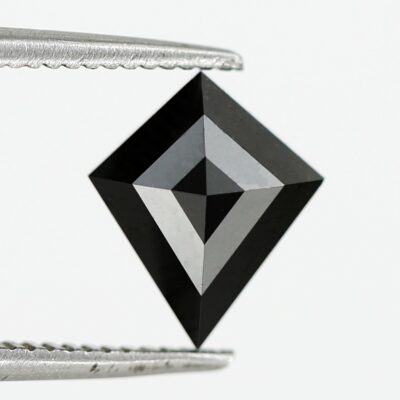 You can design a black diamond kite cut pendant or engagement ring set in 14K rose gold with a band or halo of white diamonds. Due to the high demand for black diamonds in the past few years, many jewelers are moving towards it and choosing black diamonds in their jewelry. Thanks to the beauty of diamonds matched with the black color. Black diamonds are naturally formed and known as carbonados because of their high carbon inclusions.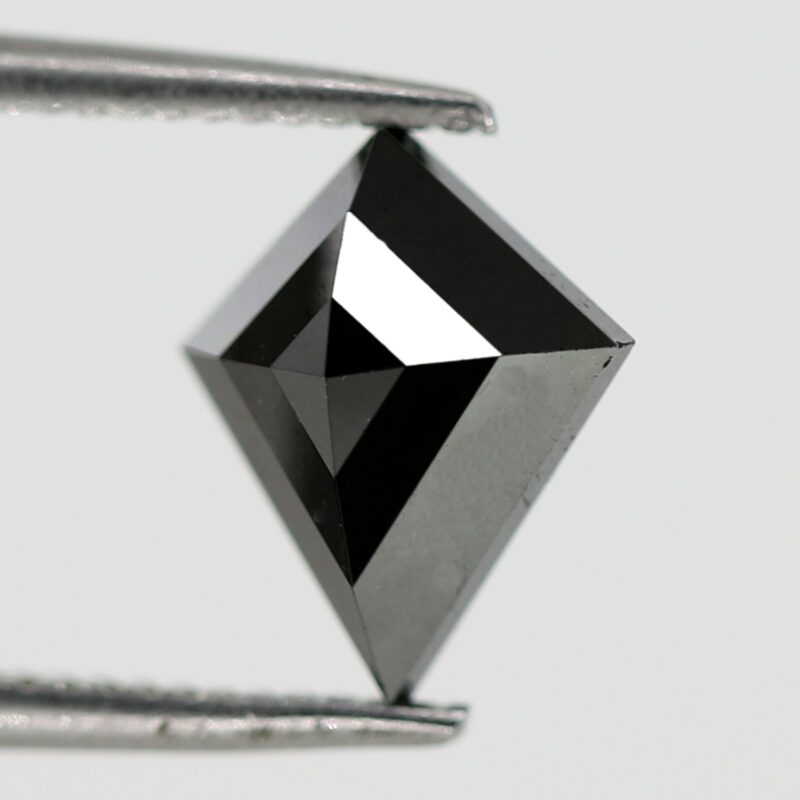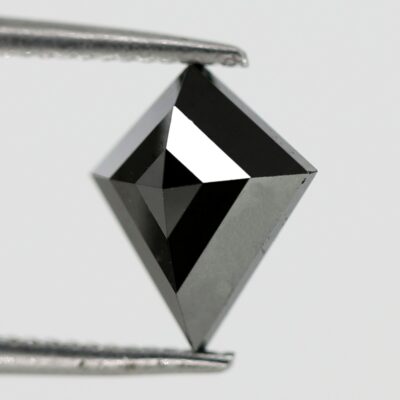 You can get a variety of black diamonds in different shapes and sizes apart from the easily available round brilliant cut shape. But kite shape is something different and stunning cut you will ever choose, if you want to learn about kite shape diamond and its jewelry then you can check with the blog link below.
What is Kite Diamomd?
Black diamond kite cut in details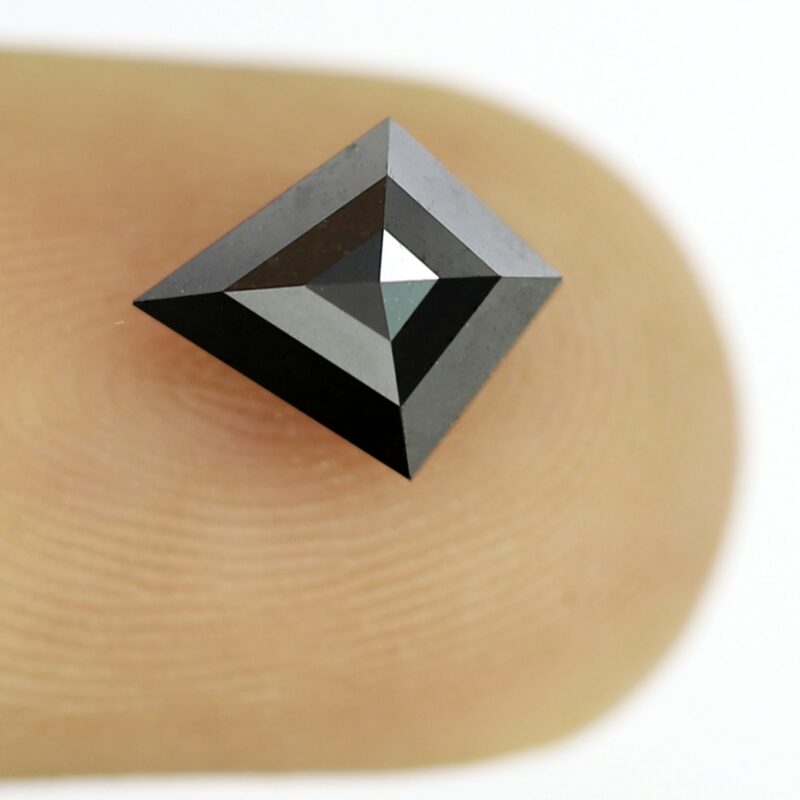 Want to select this black diamond kite cut but want to know about its details before purchasing it then you can check with the details below.
This kite shape black diamond is most unique and is natural but treated to get the jet black color.
It has AAA quality which is most preferred in black diamonds by jewelers across the globe.
You can design an super cool engagement ring or pendant with this gorgeous black diamond.
The size of this unique black diamond is 9 mm X 7.5 mm X 4.3 mm which will look big enough.
It weighs 1.61 Carat in total which makes it look bigger and it is flat back.
The facets play an important look in kite shape black diamond, this one is elongated in shape which looks authentic.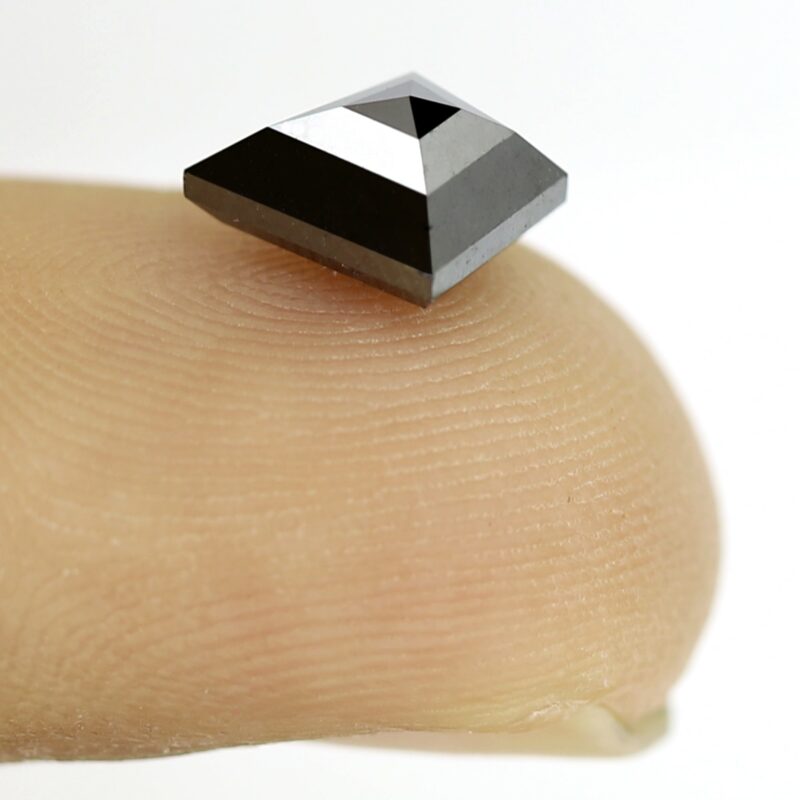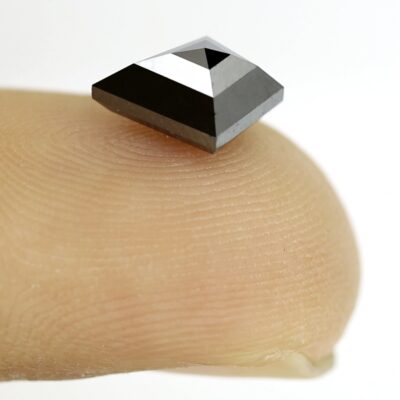 Customize black diamonds
This black diamond is perfect to set in an engagement ring or pendant in rose gold but are you looking for a bigger or smaller option for you that is not mentioned on our website then you can ask us out for sure. With our skilled team, we can make it possible for you, As Jogi Gems is a leading wholesaler of black diamonds and can offer you black diamonds in varieties. So if you require a kite shape black diamond as per your wish then you will get it here at the best price that too in AAA quality.
With your requirement, we will reach out to you in a couple of days and ship it as soon as it's made with your permission. But if you want to take this black diamond then you can order it now right away as it is ready to ship. So what are you waiting for? Buy it now and start designing with the best of yours now.