Asscher Shape Black Diamond
Are you looking for a square shape black gemstone for your antique jewelry shop? Then you can use this Asscher Shape Black Diamond of 2.25 Carat weight for sure. Asscher shape diamond is a shape that looks square but with step-cut sides just like an emerald, Some people also refer to it as a square emerald shape. So if you like to wear an emerald shape or square shape black diamond in your engagement ring then you can definitely go with our 2.25 Carat Asscher shape black diamond in AAA quality.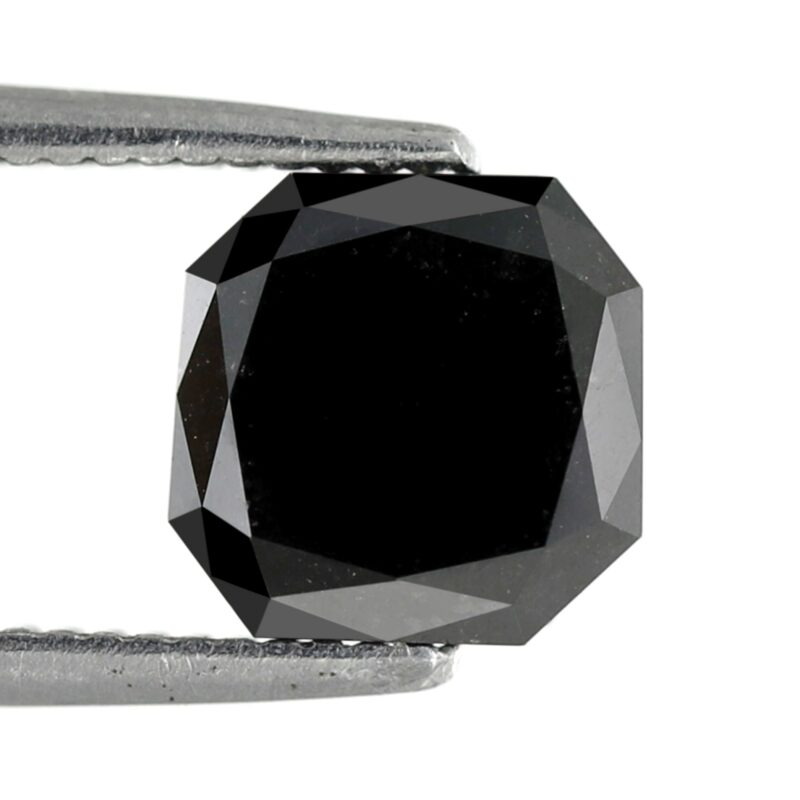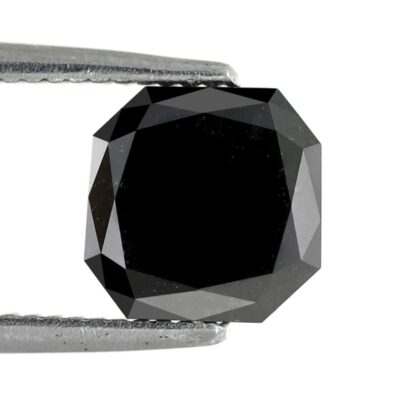 The beauty of black diamonds mostly depends on their luster and quality and shape, the more unique shape the more it has chances to get high demands. Therefore the quality of black diamond matters the most and hence the prices are mostly dependant on it. It is not like a white diamond the clearer and higher color diamond grade the higher the prices are due to its opacity.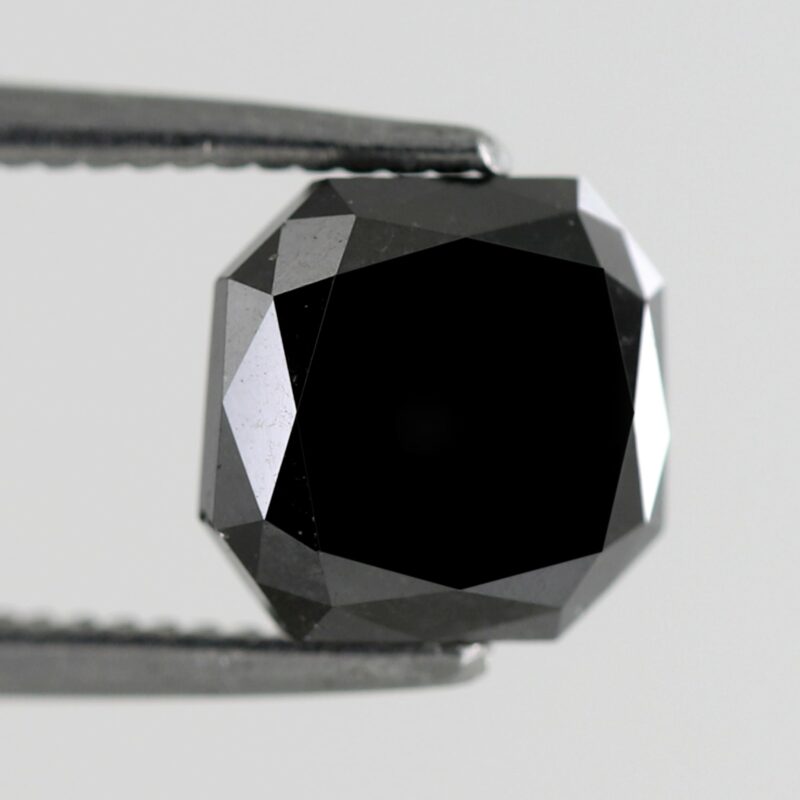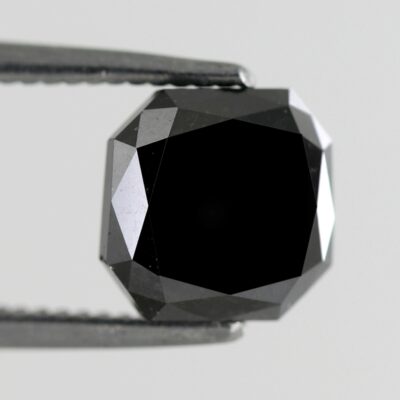 Black diamonds are natural but they undergo heat treatment to attain a jet black color, hence if you ever wish to design an engagement ring in a unique design then you must definitely get an Asscher Shape Black Diamond. If you want to know some great facts about Black Diamonds then you can check with our blog link below.
Learn about Different Shape of Black Diamonds
Features of Asscher Shape Black Diamond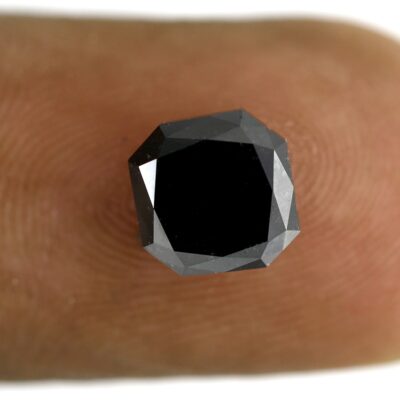 Want to set this Asscher Shape Black Diamond? Then you must know about its superb details first. Check it below before you design your jewelry style.
This Asscher shape black diamond has a super smooth surface with a shiny luster on it.
The total carat weight of this square black diamond is  2.25 Carat which is a solitaire shape in black diamond.
It features one of the most premium quality in black diamonds that is AAA quality.
The backside of this diamond has triangular facets also known as rose-cut shapes, so you can also set it backward for inverted diamond jewelry designs.
The total size of this black diamond is 6.9 mm X 6.9 mm X 4.8 mm making it a proper square in shape.
It is a natural black diamond but has to go with heat treatment to get a jet black color and increase its opacity.
You can use this black diamond to design a vintage engagement ring or pendant with a halo of black and white diamonds.
Custom shape black diamond service
As a prominent black diamond wholesaler, Jogi Gems offers free customization services to its customers globally. If you are looking for a unique cut in black diamond to set in your jewelry designs then you can send your inquiry to our email or chat options. We have a pool of professional gem cutters who can cut the black diamond in any shape or size you want. And we are going to do this without charging you a single penny. Just you have to pay for the carat weight and quality of the black diamond you are going to get customized with us.
This Asscher cut black diamond is ready to ship so if you really think this is the diamond you are looking at over the web then you can order it now and start creating your vintage jewelry designs now.