Yellow Rose Cut Diamonds
Yellow is most favorable when it comes to jewelry and if you want to match diamonds with it then you can choose our yellow rose cut diamonds of 0.10 carats in a 1-carat lot at wholesale price. With a jeweler's eye, if you are looking for something different in yellow diamonds then must go with these rose cut diamonds.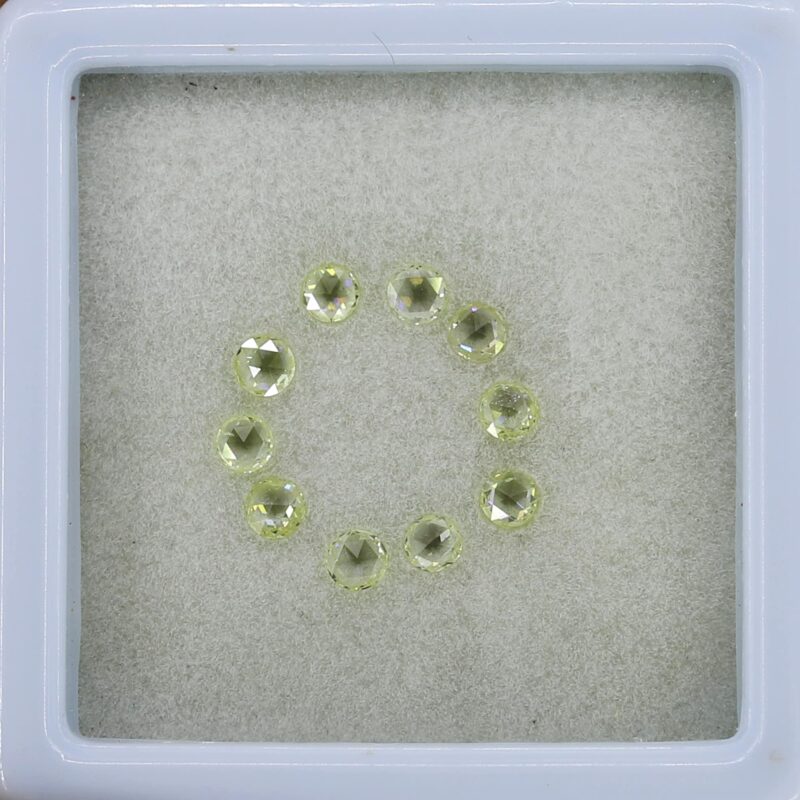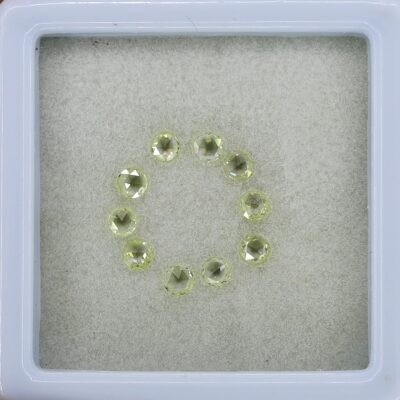 These yellow rose cut diamonds are mostly used to make jewelry in yellow gold. People often search for yellow diamonds but they look kind of different in brilliant-cut shape. Rose cut looks yellowish which resembles a yellow rose flower bud, so if you want to make a petite diamond engagement ring or band with these yellow rose cut diamonds then you can design one with these tiny beauties.
It needs real talent to cut rose cut and these diamonds come with triangular facets on them with a very fine girdle and a flat back. These diamonds generally shine when they meet the sunlight or normal light. One of the greatest benefits of using smaller sizes rose cut diamonds is that they look larger in size than usual brilliant-cut diamonds of these sizes.
If you want to grab more detailed information about rose cut diamonds then you can check with the link below.
What are rose cut diamonds?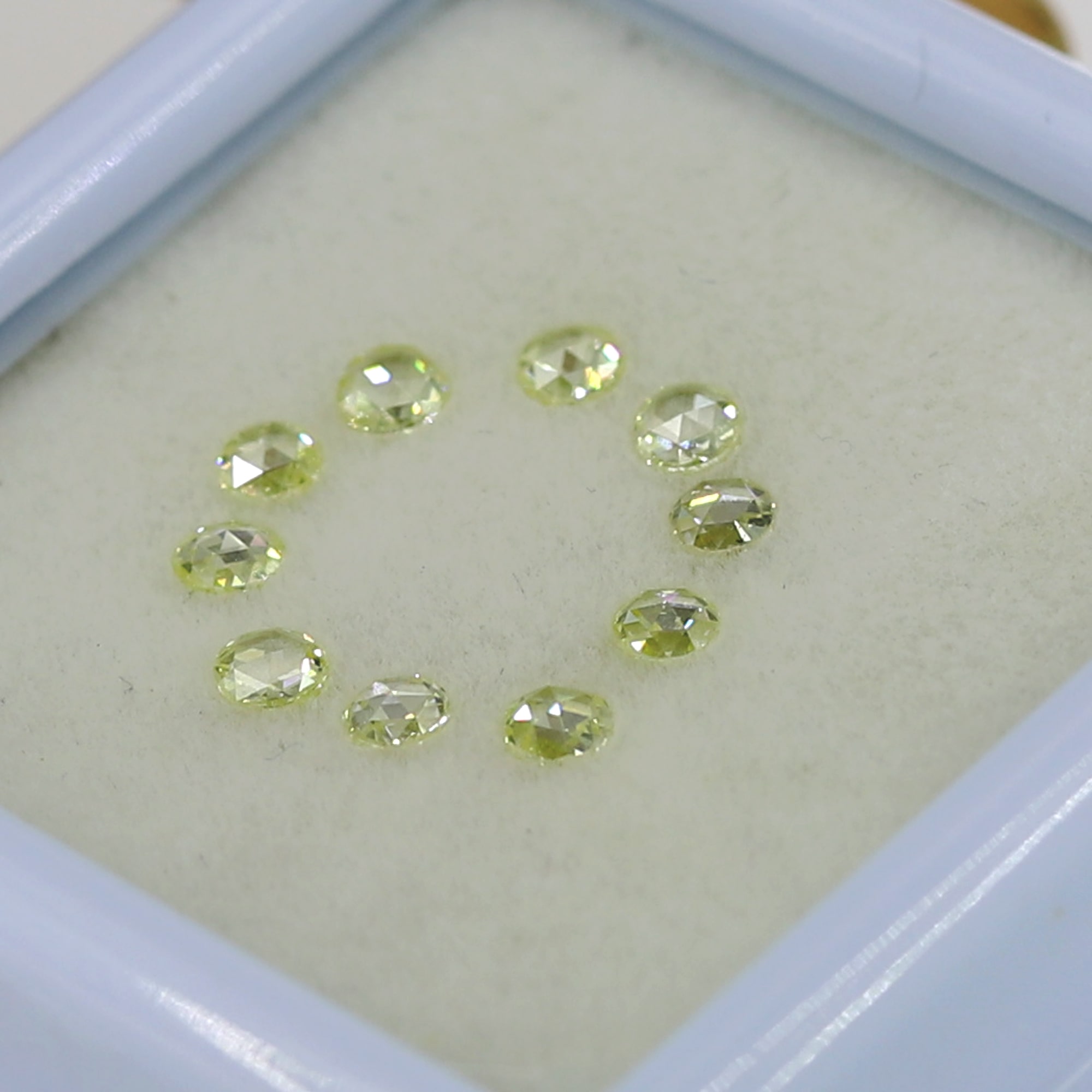 1 carat of 0.10 ct Yellow Rose Cut Diamonds lot
In this lot of yellow rose cut diamonds, you will get 10 pcs in total 1-carat weight.
Each diamond size is around 3 mm which makes 0.10 carats of the yellow rose cut diamonds.
With Si clarity and Yellow color, these diamonds promise to dazzle in any light you keep their exposure to.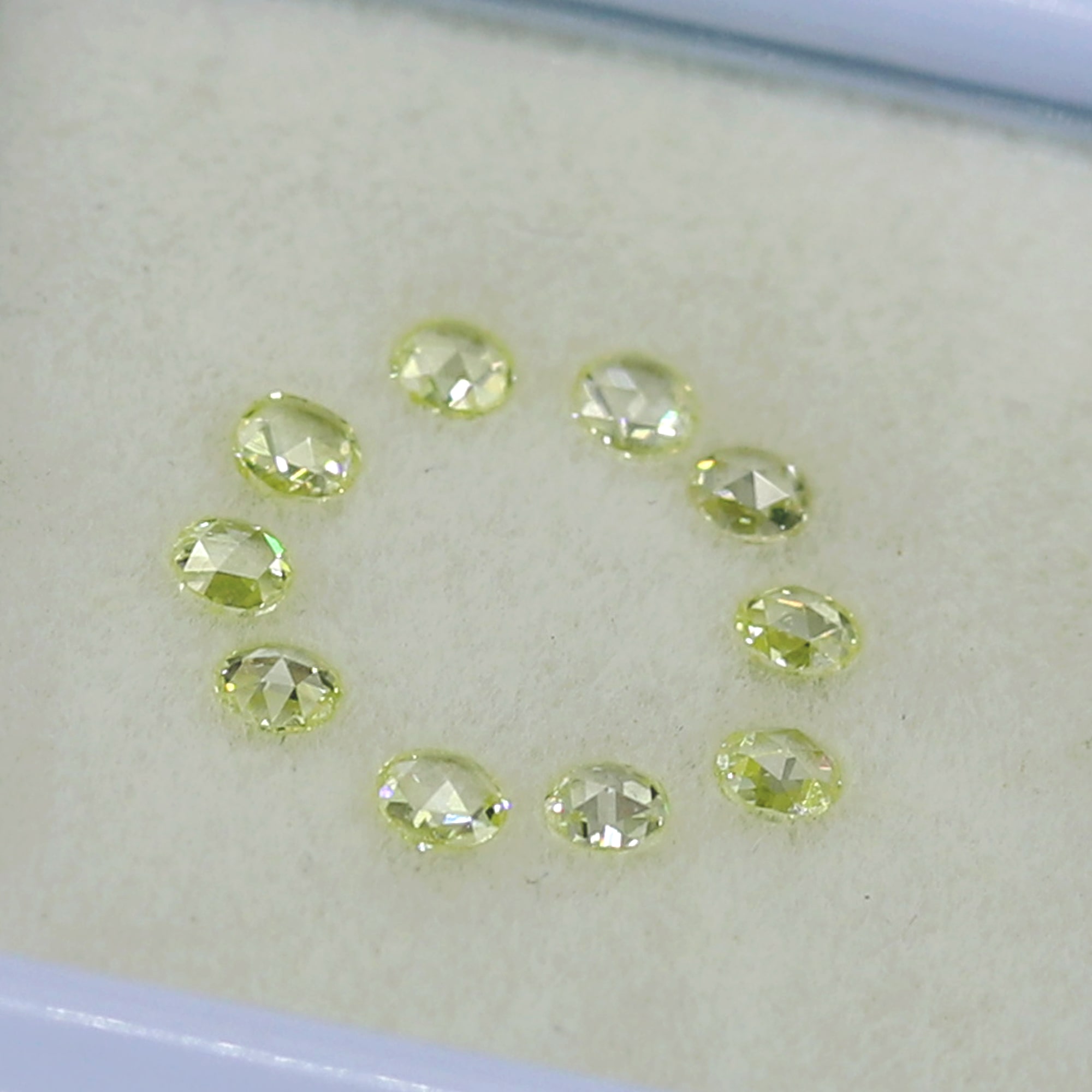 Hence to make an eternity band ring with yellow rose cut diamonds is not a bad idea. Or you can design a pair of hoop earrings using 5-5 pieces on each side to get a stunning exposure.
If you want to order bigger sizes in yellow rose cut diamonds then you can reach out to us anytime via mail or chat. Our customer care executive will note down the details and we can offer you rose cut diamonds in any shape, size, color, or clarity you prefer to use.
Also if you don't wish to use round rose cut diamond and would like to go for pear, oval, or any other shape then too you can hit us a mail with your exact requirement, as a leading manufacturer of rose cut diamonds we can fulfill your desire at best wholesale prices.
So buy these loose yellow rose cut diamonds at unbeatable prices only at Jogi Gems and make glamorous jewelry designs to satisfy your customer needs.