Black diamond heart
Most of us that the heart shape diamond is most famous in but have you ever tried to search for a black diamond heart shape? If you love black color and you want to get a diamond ring which consists of a heart shape black diamond in it then you can opt for this 1.51-carat black diamond heart for sure. This black diamond is natural but has to undergo heat treatment to get jet black color and hence features a AAA quality which is the topmost quality in black diamonds.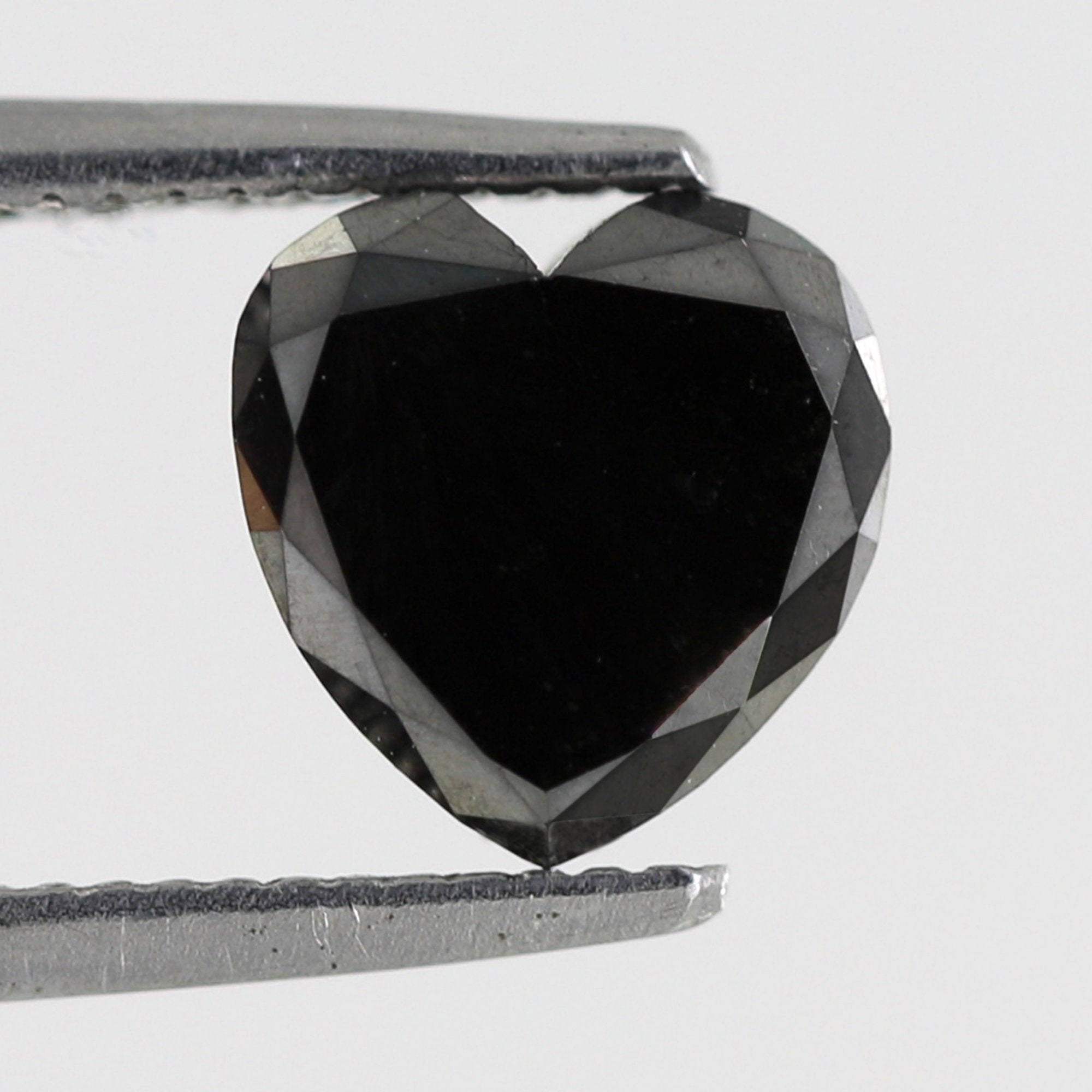 This black diamond in heart shape is best to make engagement rings or you can even set it into a pendant. It is 1.51 carat in weight which makes it a proper solitaire diamond, and hence you can design a gorgeous solitaire diamond pendant with this black diamond. Generally, black diamonds are termed in the colored diamond category, but it's completely unique as they are treated to get the jet black color. The use of natural black diamonds dates back in past but in modern-day jewelry, it made its comeback with the trend of black color in the fashion and jewelry industry.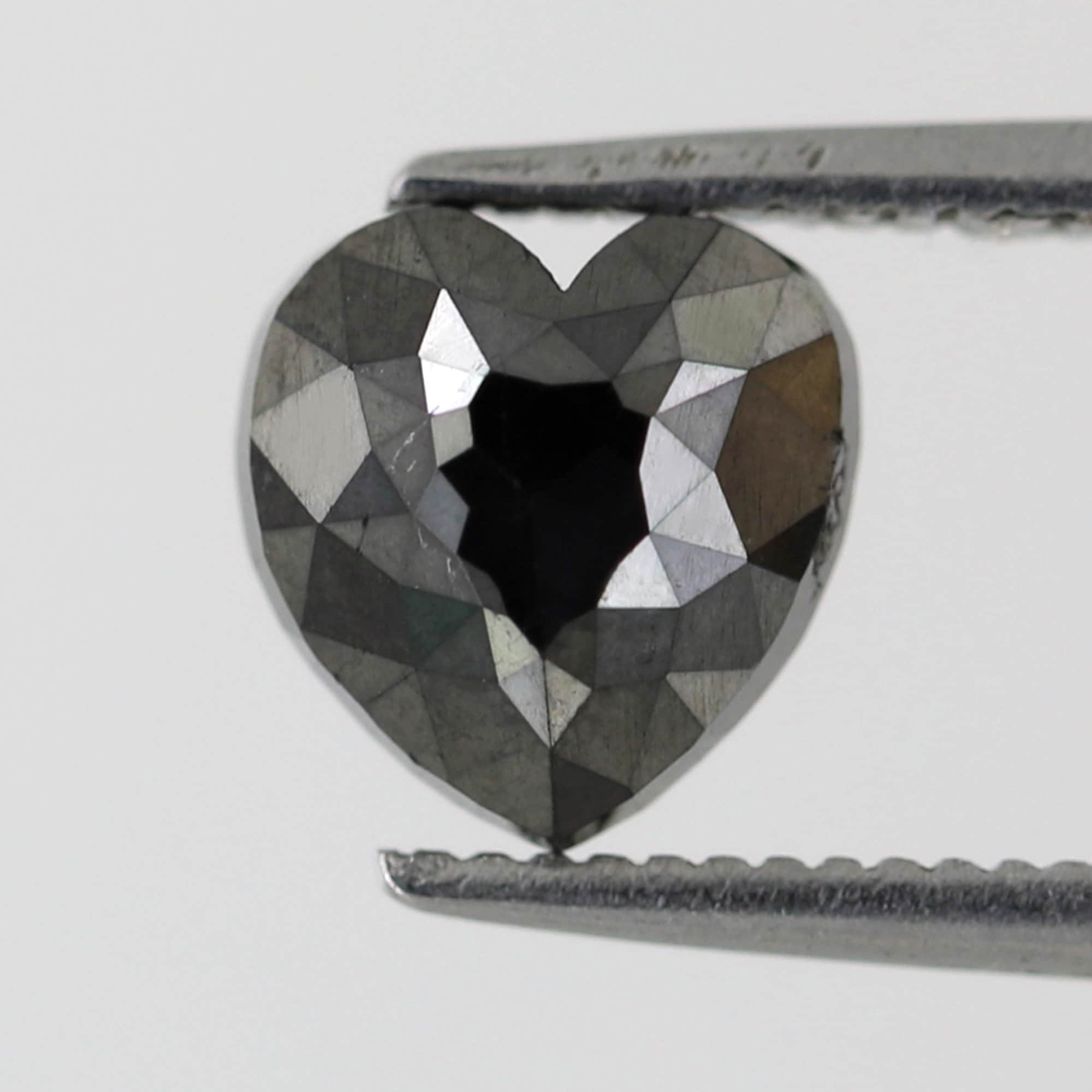 The history of black diamonds is really deep and if you want to know more about its trend too then you must check with our blog link below regarding the black diamonds.
History of black diamonds
Black Diamond Heart Shape in Details.
If you are a jeweler and wish to use this black diamond heart shape in your jewelry pieces then you must go through its details in deep first.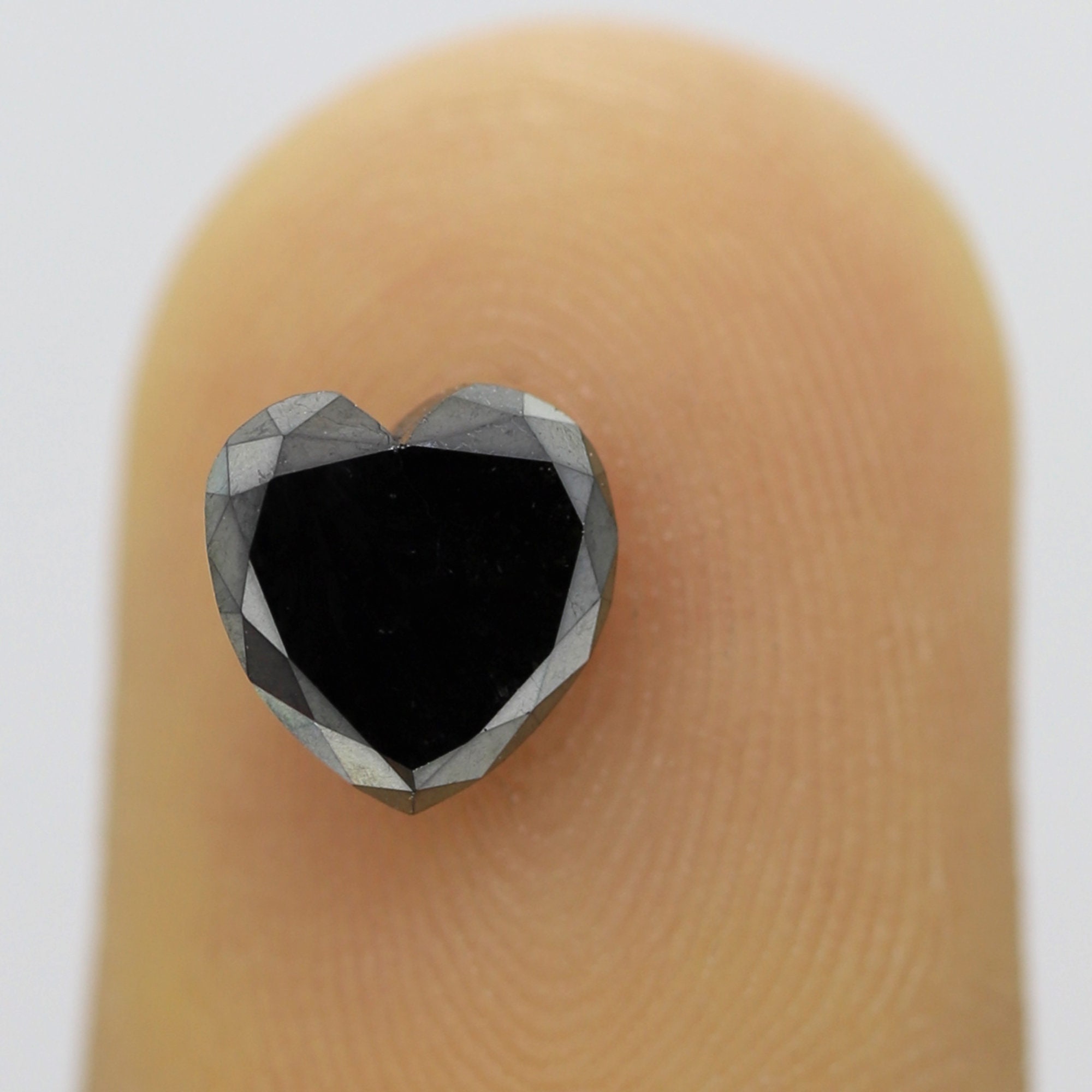 This heart shape black diamond is unique, it comes with a double-cut shape in which it has rose cut facets in front and a table with facets in its back.
The total carat weight of this black diamond is 1.51 carat which is a solitaire shape in the diamond.
The size of this black diamond is 7 mm X 7 mm X 3.5 mm making it an elongated heart shape.
It features AAA quality which is one of the best in black diamonds that doesn't have scratches on its surface.
You can create a heart shape black diamond rings, vintage heart shape black diamond rings, heart shape black diamond pendants, and more.
Custom made black diamonds
Jogi Gems is a well-known cutter and exporter of black diamonds and if you are looking for a custom shape black diamond then we can do it for you. Whichever shape it is we can do it for you without charging you a penny for the customization. Jogi Gems have skilled professionals who have well-known experience in cutting diamonds as per your needs. So if you are looking for a custom shape in black diamonds then you can email us or feel free to talk with us over chat so we can get your exact requirements and discuss it through the chat.
But if you fall for this black diamond heart shape then you can get it now through our website now and start creating a black diamond jewelry collection.