Natural Loose Round Brilliant Black Diamond
0.97 carat natural round brilliant cut loose black diamond for sale at an unbelievable price at Jogi Gems. A natural black diamond solitaire is a modern-day trend in the jewelry and fashion world. The color black is worldwide most liked and is with the growing trend. The demand for black diamonds is growing widely.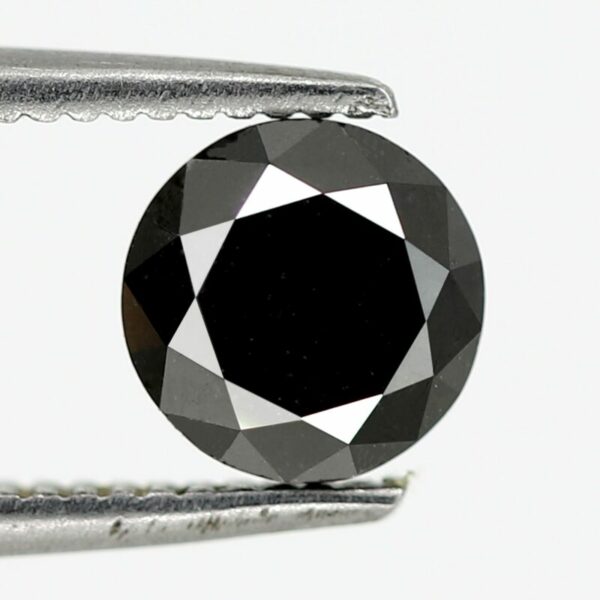 With a
black diamond
, you can add a distinct touch to traditional jewelry. Wearing black diamond jewelry signifies many fascinating things. The dark jet-black color of a black diamond defines its eternal beauty. It also resembles the power of unchanging love, hence one of the great choices for any variety of jewelry fashion.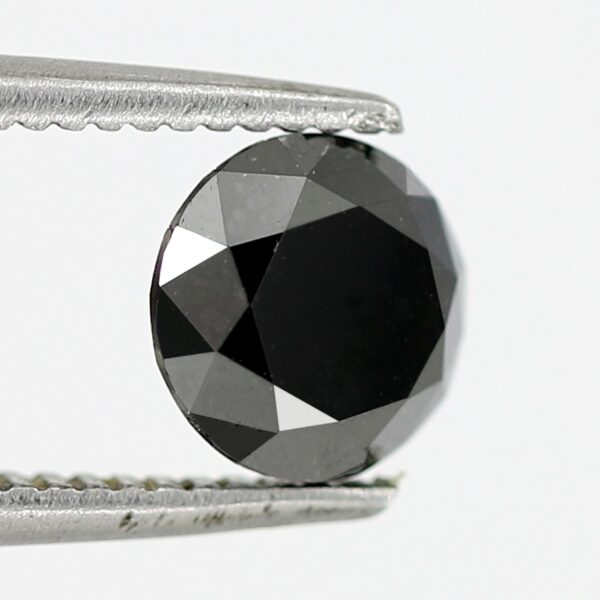 If you are a passionate person and hold strong grief in what you believe in then wearing a black diamond ring is meaningful to you. Black diamond also refers to passion, energy, and action. Believe it or not but black diamond holds many things within it, it is not just an ordinary diamond with black color but a meaningful stone that is worth having. If you want to learn more about black diamonds then check this link for the black diamond given below
Natural Vs Treated Black Diamonds
0.97 CT  Natural Round Brilliant Cut Black Diamond
100% Ethically source, conflict-free Natural diamond. This diamond is a total weight of 0.97 Ct in weight with  AAA quality and 6 mm X 6 mm X 4.2 mm in measurement. This diamond features a round brilliant cut. It is opaque in clarity and jet black in color. This impressive 0.97-carat black diamond can be great if set as the center stone in any type of ring. It will suit up with the current style vintage ring too.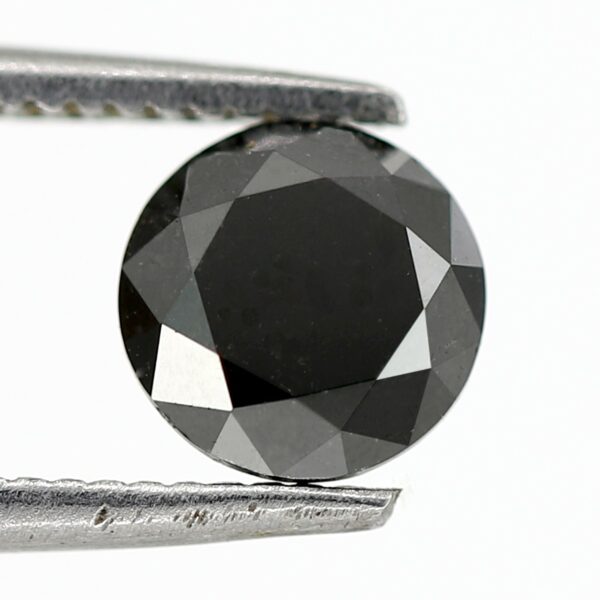 We are Selling Natural Diamond, Raw Diamonds, Uncut Diamonds, rough diamonds, Natural uncut rough diamonds, which can be used for making diamonds necklace, bracelets, earrings, and customized jewelry. This diamond originates from Africa and is conflict-free.  Our mission is to supply an authentic and wide range of high-quality Natural Diamond at unmatched prices. We also offer wholesale terms for all our products. Please send us a Conversation with your requirements.