How many of us know about the meaning of ethically sourced diamonds? Diamonds have to go through many hands before you wear it. But ever wondered that the diamond you are wearing, where it belongs? What's the history of it? Most of us don't even bother about it but its really a matter of concern.
No harm to the environment while the time of sourcing diamonds is important. To stop such practices it is important to know important facts about the diamond that we own.
There is a way to stop such things and we have to stay aware regarding the diamond or diamond jewelry that you own is ethical or not.
Ethically sourced Diamonds
When diamonds are mined there are few ethics to be followed which are related to fair humanitarian practices. These include wages and in what conditions the workers are working while the mining of diamonds takes place. Ethically diamonds strictly stand for no compromise when it comes to mining and the origin of diamonds.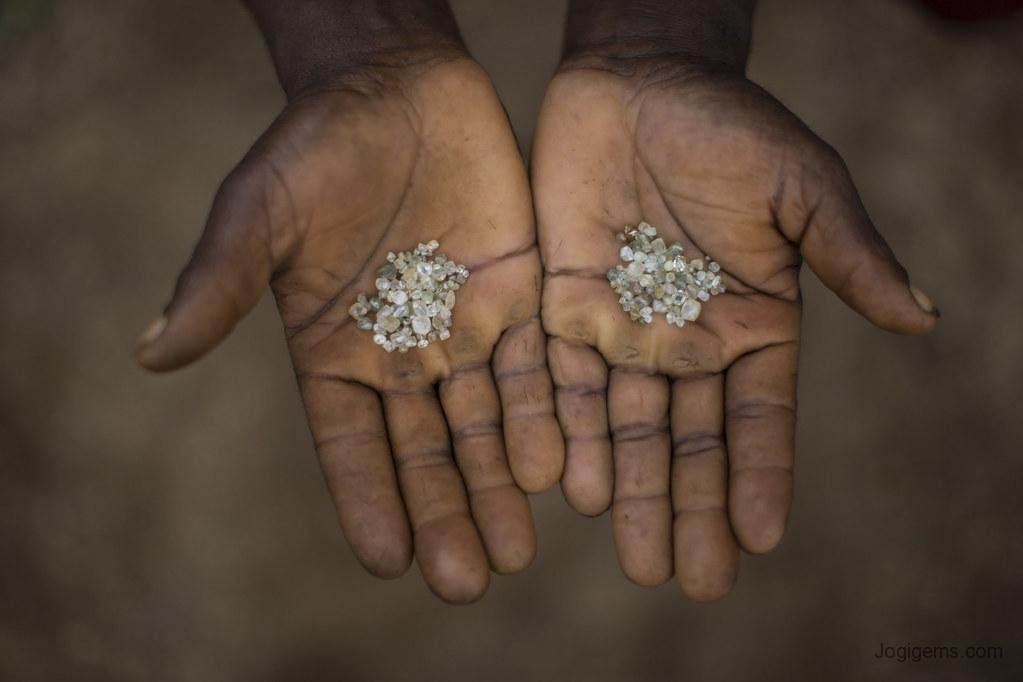 Although the diamonds are sourced ethically, the next step of the diamond might be put into the wrong hands. Some people do wrong practices to make the process impure. Consumers must be aware of the source of their diamonds. It is really important to know that the diamonds which have been extracted from diamond mines or river beds are ethically sourced diamonds. So before buying diamonds consumers must be aware of these two things.
How to determine Ethically Sourced Diamonds?
It's not that hard to tell that your diamond is ethically sourced or not. Ask the jeweler you are buying a diamond ring from about the KP's Certificate before the purchase.
KP's certificate stands for Kimberly's Process which adheres to every rule of ethical diamonds. The reason behind KP's foundation was to keep a check on such illegal activities in the diamond industry.
So if you want to buy diamonds or diamond rings ethically, asking for a Kimberly certificate from the jeweler is necessary.
Destroying the environment and buying diamonds doesn't stand in KP's rule so trusting KP's certificate is the only valid option to determine whether your diamond is ethically sourced or not.
Practices to follow after this blog?
Diamonds are really important and understanding its source is important too. So before purchasing a diamond:
Ask for KP's Certificate for that diamond.
Know the type of diamond and how you can buy it with all the necessary certificates.
Be a responsible consumer and before investing in diamonds clear all your doubts and make a purchase.
Know the company's history whether you choose to shop online or offline.
Don't go for what's low or sale and purchase diamonds, they are never cheap.
If you want diamond jewelry to know about the jeweler's reputation and from where he/she gets diamonds from.
If all of the above points are clear then only go for a purchase. It is important for each one of us to understand that environment and human lives matter first.
For consumers' safety, Jogi Gems accept the fact that the diamonds we source are 100% ethically sourced and we abide by all the rules of KP (Kimberly Process).
Jogi Gems understands clients want and hence offers them safety to buy diamonds from us. Even if you want an ethical diamond ring or jewelry from us we guarantee you with that. We are confident in our source and respect those due to who we are in this industry. Diamond workers and mother nature, we don't want anything we source or have are unethically sourced. So all the diamonds we have are KP's approved and ethically sourced.
All I want to conclude at the end of the blog is, I don't want our consumers to face trouble in the future. Whether you source diamonds from anyone in the market. But Stay alert, cautious, and aware before the purchase.